Higher education has been allocated €68 million as part of budget 2022, with the SUSI grant scheme being expanded for the first time in a decade.
The SUSI maintenance payment will be increased by €200, and the eligibility threshold will be raised by €1,000, benefiting approximately 60,000 students
Eligibility for the non-adjacent SUSI rate will also be expanded. Students whose homes are 30km or more away from their college will now be eligible for the higher maintenance rate, up from 40km.
This marks the first time in ten years that the government has increased funding for SUSI in the budget.
ADVERTISEMENT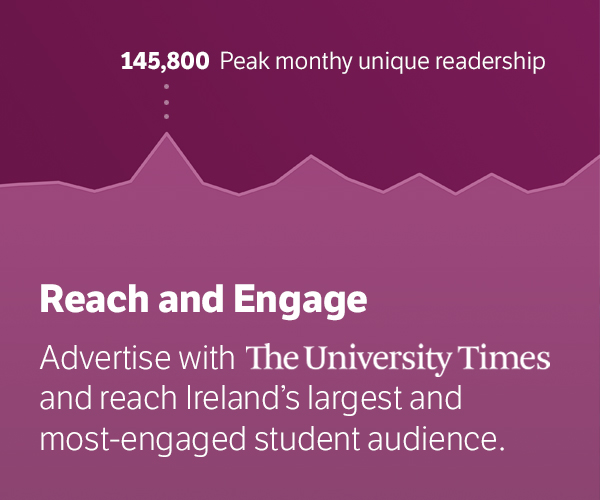 A total of €35 million has been ringfenced for supporting students with the cost of higher education.
A further 3,320 CAO places will be created next year.
Speaking in the Dáil, Minister for Public Expenditure and Reform Michael McGrath said the €3.7 billion package for higher and further education and training recognised "the key role the sectors play in our economy and society".
Minister for Higher Education Simon Harris "will shortly bring a report on the future funding of the sector to government for consideration", McGrath said. "We will ensure that our decisions in relation to future funding for this sector reflect its vital role as a cornerstone of our economic model."
McGrath also announced a free contraception scheme for women aged 17 to 25.
Young people will also see a 50 per cent reduction in their public transport fares, with the introduction of a new youth travel card for people aged 19 to 23.
Yesterday, Minister for Higher Education Simon Harris announced €22 million in additional funding for student supports in higher-education institutions.
Some €17.2 million of the funding will be allocated to the Student Assistance Fund, while €5 million will go towards additional mental health supports in colleges across Ireland.
Higher education's stakeholders called for a radical rethink of how the sector is funded in the days before the budget was announced.
In its pre-budget submission, the Union of Students in Ireland (USI) asked that the SUSI grant be increased and expanded.
"If Ireland wishes to continue to be seen as a world leader in Higher Education, it must take action to ensure all students have the opportunity to access Higher Education", the document says.
It asked that eligibility criteria be expanded so that anyone over the age of 18 can be assessed as "independent" if they meet all the criteria. It also called to abolish the residency rule, which would allow asylum seekers and returning emigrants to access SUSI.
Other demands in the submission include a new bursary for students on placement, a further investment of €28 million in mental health supports and the introduction of a new type of land tax to help solve the student accommodation crisis.
The bursary for students on placement would be a non-means-tested bursary paid weekly via SUSI.
The Irish Universities Association (IUA) called on the government to inject €900 million into the third-level sector.
The lobby group's pre-budget submission asked for over €418 million in extra core funding and a €490 million capital expenditure programme, with the aim of aiding in economic recovery after the pandemic and Brexit.
In advance of Budget 2021, the IUA asked for a €538 million funding package from government.
Last year, the IUA and a number of other third-level stakeholders expressed disappointment over the budget.
Some €3.3 billion was allocated to the Department of Further and Higher Education under Budget 2021 – up from €2.8 billion in 2020 – which included a €50 million fund to assist third-level students experiencing financial hardship as a result of the coronavirus pandemic.