The Irish Universities Association (IUA) have welcomed increased capital infrastructure funding for third-level education announced yesterday in the National Development Plan, but warned that the figures still fall short of what the industry requires.
The framework sees the government commit to bolstering the role of higher and further education as "anchors for enterprise and regional growth" with an overall investment of €500m per year rising to €652m in 2025.
In a press statement released today, the IUA said its members are pleased with the additional infrastructure funding but warned that the investment is "considerably less than what is required by a sector that has been under-funded for many years".
ADVERTISEMENT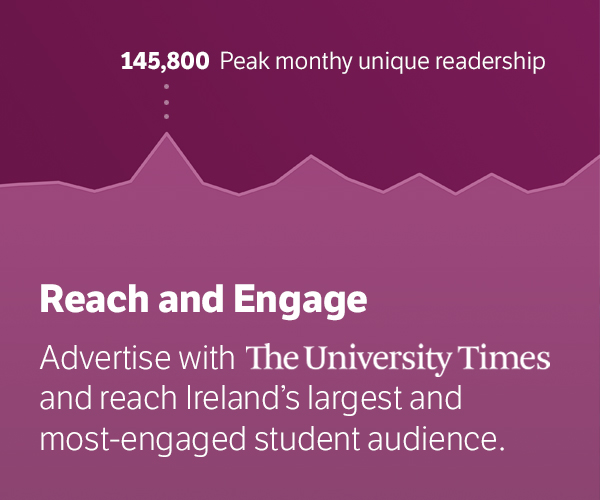 The association hopes to "get clarification on the NDP funding plans for the sector and to continue to push for additional funding for both capital and current spending needs", in further engagement with Minister Harris and his department.
In a press statement, IUA Chairman and President of NUI Galway Professor Ciarán Ó hÓgartaigh said: "The escalating investment needs of our sector, given the background of under-funding and the continued expansion of numbers, are well recognised in the NDP Plan."
"We now need to see the details of the funding finalised for key provisions in the NDP such as the commitment to increased investment in research through a re-invigorated PRTLI research infrastructure programme."
He added: "This programme was originally created in An Taoiseach's time as Minister for Education and we are grateful for his continued support and that of Minister Simon Harris."
"We therefore eagerly await the funding proposals for the sector in Budget 2022 next week."
"We are encouraged by the call last week from the Oireachtas Education Committee for a sustainable funding model for the sector. This is now accepted as a critical need for society and our economy, investing in future generations of students through flourishing, well-supported higher education institutions."
Describing the National Development Plan, Taoiseach Micheál Martin described the plan as "unprecedented in scale".
The document says: "Ireland's further and higher education and research system is a strategic national asset which supports a knowledge-based, innovative, creative society and economy across all regions and for all citizens. The development of human capital and knowledge must be at the heart of our response to the key challenges facing the country."
The document also says that "non-exchequer finance will continue to play an important role in the delivery of infrastructure in the higher education sector, such as borrowing by the university sector, including from the European Investment Bank (EIB), and philanthropy".
Recently, there have been significant and very welcome announcements of philanthropic donations to support infrastructure development in the university sector. Proceeds from the disposal of properties by TU Dublin will be the main source of finance for the next programme of construction at Grangegorman.
It is expected that €2 billion of non-Exchequer finance will be invested in the sector over the course of the plan's implementation.