Trinity Business School's Executive MBA programme has ranked first in Ireland and 59th globally in the Financial Times 2021 EMBA Rankings.
The rankings are based on surveys from participating schools as well as their alumni and includes information on salaries, career progress, work experience, gender diversity, the percentage of international students and the number of articles published by each school.
University College Dublin's Smurfit EMBA ranked 72nd.
ADVERTISEMENT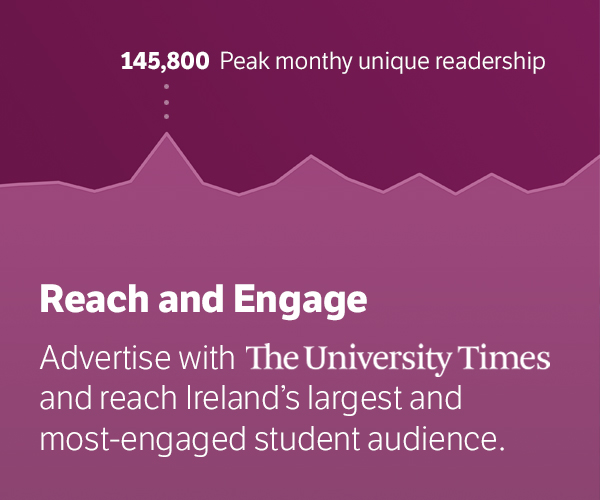 This comes after Trinity Business School also ranked 18th in the European Union and fifth in Ireland and the UK in the 2020 Global Masters in Finance Rankings.
Trinity's MSc Operations and Supply Chain Management, which was a first-time entry in the QS Business Masters Rankings, ranked sixth globally. The MSc Marketing retained a top 20 position, ranking 18th out of 105 programmes.
In a press statement Prof Andrew Burke, the dean of Trinity Business School, said:
"Our staff, students and alumni have put a lot of energy and creativity into the transformation of the School over the last five years. This effort has led to major internationalisation of our research and education programmes, growth of around 150 per cent, quadruple accreditation (AACSB, EQUIS, AMBA & Athena SWAN), and the self-financing of our new eco-friendly award-winning building."
Burke continued: "In just half a decade, our innovative community have created a world-leading business school at the heart of Dublin City, which is reflected, time and time again, in international rankings. This is not only a boon for business based here, but also for our graduates who work in a global context whether here in Ireland or overseas."
Professor John Dong, the director of Trinity EMBA, added in a press statement: "I would like to congratulate the MBA team, students and alumni for the outstanding accomplishment that we have achieved together. We will continue our good practices with a unique project-based curriculum, while continuing to enhance and innovate the programme in other aspects. Looking forward, we plan to give our students a wider international learning experience after the global pandemic and further develop their leadership in a fast-changing business environment."
Trinity's EMBA has surpassed other schools such as the Ivey Business School in Canada, Henley Business School in the UK and Copenhagen Business School in Denmark.
The Business School also offers a Flexible Executive MBA where 80 per cent of the teaching is delivered online and 20 per cent on campus.
"The Flexible Executive MBA has been designed to embrace the project-based learning approach of our existing Full-Time and Executive MBA programmes already offered at Trinity, and reflects an awareness of global career-related trends that have been on the rise for many years, but have been catalysed by the COVID-19 pandemic", Burke said.
A new multimedia study room launched earlier this year called The Matrix, is used to deliver the content for this MBA.
"This is a state-of-the-art interactive hub developed exclusively for the programme. By nature, it allows participants to decide when and where they engage, while knowing that they are receiving the same high-quality Trinity MBA as they would via a traditional classroom-based programme", said Dr Eimear Nolan, the director of Trinity's Flexible Executive MBA.
Through the Matrix Room, students will be able to choose when and where they study, as all programme materials will be readily-available online, to reflect Trinity Business School's "awareness of the needs of today's professionals".
The programme will also give students the option to choose from a number of elective modules, enabling those enrolled in the programme to tailor their education to their specific career goals.
Trinity Business School is among the top business schools in the world and has triple-accreditation status.