The Union of Students in Ireland (USI) and the Irish Universities Association (IUA) have expressed disappointment Budget 2022, arguing that more needs to be done for the third-level sector.
Announced this afternoon, the budget allocated €68 million to higher education, with an increase in the SUSI grant and a further 3,320 CAO places to be created next year.
Young people aged 19 to 23 will also see a 50 per cent reduction in their public transport fares with a new travel card.
ADVERTISEMENT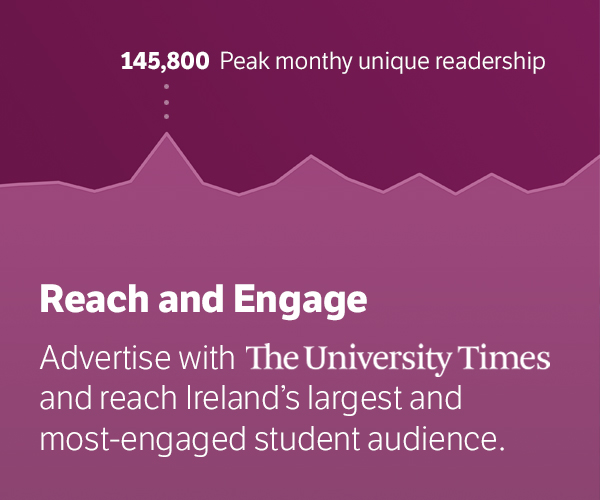 The IUA described today's budget as "a missed opportunity to invest in the future talent for the country represented by the next generation".
In a press statement, Lia O'Sullivan Wright, the head of communications at the IUA, said: "The investment in higher education and research announced in Budget 2022, while welcome, is not sufficient to address the core funding deficit in the sector."
"The provision of dedicated funding for extra places and for student supports is welcome. However, a large proportion of the remaining funds for the sector will be absorbed by 'stand still' funding requirements and a contribution to long-standing pension deficits."
The lobby group said the €200 million package "will not provide any extra investment in teaching and/or research activities in 2022".
Chair of the IUA Prof Ciarán Ó hÓgartaigh said: "At a time when corporate tax advantages are diminishing as a means of attracting investment to Ireland, talent is increasingly cited as our remaining social and economic advantage."
"The government should, therefore, be doubling down on its investment in talent and in research and innovation to ensure the future of a good society and the growth of the economy which supports it."
"A substantial part of the now decade-long shortfall in investment remains", he said.
"We are impatient for our students and for Ireland and therefore hope that the government will address this investment directly in the near future when it considers the future funding report on the sector."
The USI said the budget shows a "lack of ambition" by the government to create change.
In a press statement, USI President Clare Austick said: "USI has highlighted time and time again that students need to see the end of the €3,000 Student Contribution Charge and a plan made to implement a publicly-funded system of third-level education."
The €1,000 fee reduction asked for in the USI's pre-budget submission was not delivered in today's package.
"USI has also been demanding action on student accommodation, but with no action taken in this area by Government in recent years, the crisis is now the worst we have seen", said Austick.
"Yet again places in third-level institutions have been increased by 3,300 without any action on student accommodation, so we have no idea where these students will live – they will most likely be added to the waiting lists for student accommodation."
In its pre-budget submission, the union called to replace the current property tax with a site value tax, which it said would be a more productive and equitable form of taxation.
"We are glad there has been some increase to the SUSI maintenance Grant", Austick continued, "as there is a long way to go to get us back to the grant being in line with the cost of living."
"We also welcome the announcement of €31 million to provide free contraception for women between the ages of 17 and 25. "However, there needs to be clarity that this health package will be accessible and will be available to trans and non-binary people."
For the first time in ten years, the SUSI maintenance payment will be increased by €200, and the eligibility threshold will be raised by €1,000, benefiting approximately 60,000 students.
Frank Jones, the general secretary of IFUT, said in a press statement that specific funding was announced for an
additional 3,300 additional CAO places, but this was not matched by a similar clarification on adequate teaching and tutorial staff to ensure sustainable education of our young people.
"Will extra lecturing staff be recruited to address one of the worst teacher: student ratios in the EU? How will students already studying in packed-to-capacity facilities be guaranteed adequate study, practical or other necessary mentoring and tutoring services. Student numbers are projected to grow substantially to the end of this decade", Jones said.
The Labour Party has called on the government to backdate the increase to the start of this academic year.
Senator Annie Hoey, Labour's spokesperson for Higher Education, said: "Students can't wait until next September for the proposed €200 increase in the SUSI student maintenance grant. The extra payment is welcome but it should be brought forward to this academic year.
"If the government is really serious about tackling the rising cost of living then these measures must be backdated to the start of this college year."
She added that, following the €250 emergency grant given to students last year, "in reality students this year are already down funding, and facing rapidly rising costs".
"The cost of living crisis is now with inflation leading to increased prices for heating, food, travel and rent. Students are commuting to college because they can't find accommodation, and the extra funding would make a real difference now rather than in 11 months' time."
Eligibility for the non-adjacent SUSI rate will also be expanded. Students whose homes are 30km or more away from their college will now be eligible for the higher maintenance rate, up from 40km.
"We do support the change in the income threshold with a lift of €1,000, and a reduction in the non-adjacent rate to 30km", Hoey said, "but we had called for a much more significant package to also lower the student contribution fee by €1,000, and the adjacent rate to 24km".
"Making these long sought changes now to the grant system would mean more students can benefit this academic year. Government must ensure students are supported now and not kick the can down the road any further."
A total of €35 million has been ringfenced for supporting students with the cost of higher education.
Speaking in the Dáil, Minister for Public Expenditure and Reform Michael McGrath said the €3.7 billion package for higher and further education and training recognised "the key role the sectors play in our economy and society".
Minister for Higher Education Simon Harris "will shortly bring a report on the future funding of the sector to government for consideration", McGrath said. "We will ensure that our decisions in relation to future funding for this sector reflect its vital role as a cornerstone of our economic model."
McGrath also announced a free contraception scheme for women aged 17 to 25.