The Science Gallery will close from next February until a deal can be struck between College and government to solve its financial woes, The University Times has learned, amid mounting public pressure to save the venue.
Even in the best-case scenario, the gallery will operate on a stripped-back basis, with touring exhibits and school visits likely to be scrapped.
A senior College official involved in discussions on the gallery's future told this newspaper that Trinity is aiming to draw up a new model with government backing.
ADVERTISEMENT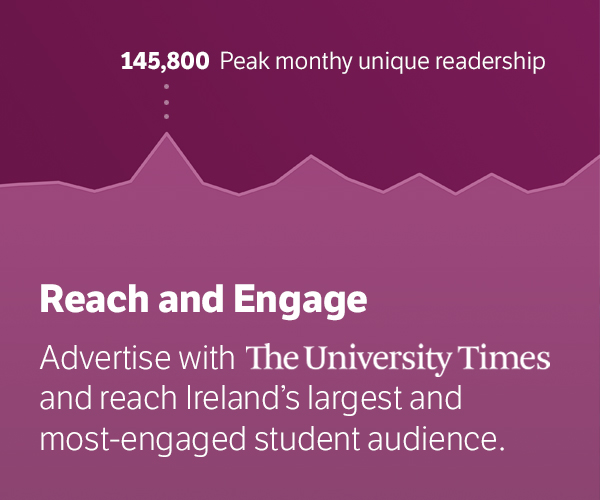 Until then the gallery will continue to operate as normal, according to the official, who spoke on the condition of anonymity.
Discussions about the gallery's future beyond February 2022 are ongoing between Trinity, the Department of Higher Education and the Department of Tourism, Culture, Arts, Gaeltacht, Sport and Media.
The gallery incurred significant losses in each of the last four financial years, with an accumulated deficit of €1.65 million in September 2021.
In an interview with The University Times last week, Trinity's Vice Provost Orla Sheils said that "I think you draw the line when the amount of activity based on the cost of that activity gets to a point where it is just so worrisome".
"College is not for profit", Sheils said, "so any surpluses there are from commercial revenue go into supporting these types of activities, whether it's research or something like galleries".
"We need to operate with integrity and say: look, this is a pattern of loss that we can't spend the small amounts of money that we have on it. And so, is there an actual figure where that becomes apparent? I don't know if it's a figure but I think it's an assessment of what is being delivered. What model underpins the activity, and the cost, and it's a combination of those factors that would force a decision to be made."
The impact of the pandemic, as well as concerns over the number of staff the gallery employs, have featured heavily in the discussions surrounding its future.
Just under €900,000 was spent on staff salaries at Science Gallery Dublin last year.
Documents presented to College Board at its last meeting, seen by this newspaper, stressed the high cost of running the gallery. Board members were told it was "unlike a traditional art gallery" and had an "elaborate and expensive staff structure" including a team of 14 full-time employees.
This does not include commissioning curators, artists, designers and student mediators that are hired to facilitate exhibitions.
Some €180,000 is spent on each exhibition, which covers the cost of materials, as well as transportation, installation and return of artistic exhibits. There is "little change out of €180,000", the documents said.
In its first few years, the gallery ran three to four exhibitions annually. This has been cut back to just one this year. Every year for its first ten years the gallery broke even.
From 2008 to 2017, the gallery received €285,000 each year from Trinity.
When it was first opened, a loan of €716,000 was given to the gallery to be repaid "as the Gallery became secure". To date, €268,000 of the loan has been repaid, with some €448,000 outstanding.
The gallery receives €270,000 per year from the Department of Tourism, Culture, Arts, Gaeltacht, Sport and Media. Other funding streams include Science Foundation Ireland (SFI), Google, Pfizer, Bank of Ireland and the US embassy.
The gallery's assets include an office suite at Westland Row and a storage unit in Trinity East.
There was a sharp dip in core income at the onset of the pandemic, going from €1.8 million in 2017/18 to €1.1 million in 2018/19.
In a press statement, Trinity Media Relations Officer Catherine O'Mahony said: "Trinity remains committed to the Science Gallery Network and intends to consult with members on how best to re-imagine Science Gallery Dublin in the future."