Trinity researchers have found a 61 per cent increase in deaths caused by mental and behavioural disorders in Ireland between 2013 and 2018.
Of the 1,946 deaths attributed to mental illness in 2018, dementia was the cause of 96.6 per cent of cases. Dublin had the most deaths caused by mental and behavioural disorders, followed by Wicklow and Cork.
As part of the report, titled "Dying and Death in Ireland: What Do We Routinely Measure, How Can We Improve", researchers investigated where and how people in Ireland died over the five-year period.
ADVERTISEMENT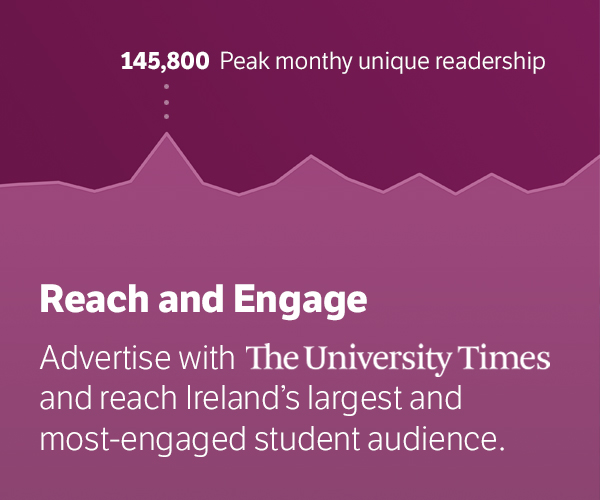 The study was led by the School of Medicine's Dr Peter May, an economist focussing on public health and primary care in Ireland.
The report funded by the Health Research Board found that cancer is the leading cause of death in Ireland, with 31 per cent of deaths caused by the disease in 2018.
The most lethal form of cancer was found to be gastrointestinal, causing 31 per cent of all cancer deaths. Of the 9,466 total cancer deaths, males and females were represented relatively evenly, with 53 per cent of cases male and 47 per cent female.
Some 77 per cent of cancer deaths occurred in those aged 65 and over.
Deaths caused by heart-related conditions were also high, accounting for 29 per cent of deaths between 2013 and 2018. The most fatal included coronary heart disease, heart failure and cerebral brain conditions including stroke.
Of the 31,140 total deaths in 2018, male circulatory system deaths accounted for 15 per cent and female circulatory system deaths accounted for 14 per cent. The majority of these deaths were in people aged 85 and over.
The authors of the report, which include the All Ireland Institute of Hospice and Palliative Care and the Health Service Executive (HSE), highlighted that the data reported on a death certificate presents a limited picture of causes of death and may not show co-existing conditions.
In a press statement, May said: "This report establishes what we know about how and where people die in Ireland, and there are some encouraging trends."
"Deaths from cardiovascular disease are falling thanks to long-run improvements in heart health. Deaths in hospitals are relatively low compared to other countries, and access to specialist palliative care is relatively high."
"At the same time", he continued, "there are important issues to address. The number of deaths from dementia is rising rapidly and data gaps on end-of-life experience limit our ability to plan and fund the required services".
"The number of people living and dying with incurable illness in Ireland will roughly double over the next 30 years", May added. "We must continue to reform our health service to meet the needs of this population."
Accounting for 44 per cent of deaths in the 5-year period, hospitals were found to be the most common place of death, followed by homes at 23 per cent and residential care at 23 per cent.
A greater proportion of people aged 85 and above die in residential care than in hospitals, highlighting the need for end of life services to respond to changing demographics and the ageing of the population.