Minister for Higher Education Simon Harris has said that the government has "no intention" of introducing regulations for in-person exams, adding that a "one size fits all approach would not be appropriate".
Instead, individual institutions will decide whether to hold examinations in person or not.
In the Dáil on Wednesday, Fianna Fáil TD Éamon Ó Cuív asked whether the Department of Higher Education and Skills plans to introduce health regulations in relation to holding in-person exams, "in view of the risk that they might become super-spreader events".
ADVERTISEMENT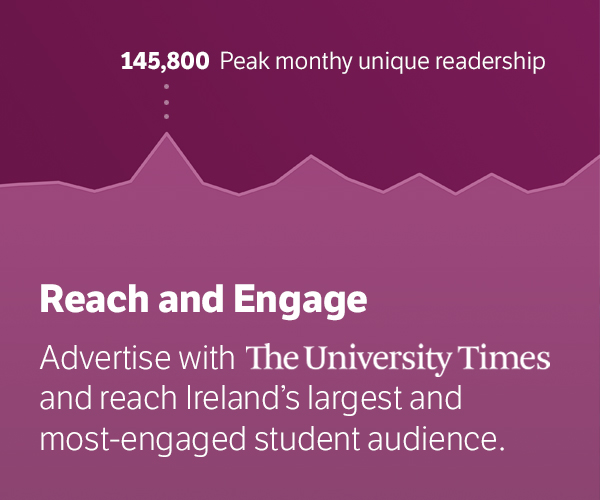 In a written response, Harris said: "Education is an essential service and the Government has agreed that it can continue on-site, in line with Safe Return Plan published in June."
"The Department does not determine sector specific matters at this level and there is no intention to introduce a specific regulation in relation to the holding of in-person examinations in response to COVID 19."
"However", he continued, "in order to attenuate concerns and to ascertain planning in relation to the management of terminal examinations, the Minister recently met with management, staff and student representatives and the issue was discussed".
The outcome of that meeting, Harris said, "was that individual higher education institutions will assess the appropriate approach to examinations consistent with the outcome of their risk assessments of appropriate approach taking into account the significant contextual factors that arise in different instances".
Students' unions across Ireland have criticised their institutions' decision to go ahead with in-person exams while coronavirus cases rise and restrictions tighten in some sectors.
An open letter to Harris and Minister for Health Stephen Donnelly calling for Christmas exams to be held online has garnered more than 5,000 signatures.
Written by Trinity College Dublin Graduate Students' Union (GSU) President Giséle Scanlon and Students4Change Chair László Molnárfi, the letter raised concerns about upcoming in-person exams amid rising coronavirus case numbers.
"After 1.5 years of online learning", the letter said, "a sudden return to in-person exams would be catastrophic for the mental health of students".
The letter also raised concerns about the physical safety surrounding in-person exams.
Speaking in the Seanad this week, Senator Alice Mary Higgins said: "I have been contacted by students from National University of Ireland Galway, Trinity College Dublin and UCD. It is vital they be given the option of remote exams. We know it is possible because we did it last year."
"Insisting on in-person exams in crowded exam halls is unnecessary and we should not take any unnecessary risks."
In his response to Ó Cuív, Harris said that a "one size fits all approach would not be appropriate", due to the variation in activities, requirements and resources of different institutions.
For Trinity students, in-person exams will be held in the RDS at under half capacity with social distancing at 1.5 metres, after more exams were moved online.
In an email statement to The University Times, Trinity Media Relations Officer Thomas Deane said: "Exams fall into the education category and as such have been deemed essential activity."
"That being said", he added, "the decision to move more of our exams online than originally planned has meant that we've been able to increase distancing further".
Students will not have an automatic right to defer exams as they have done for the previous three assessment periods. They will only be allowed to defer if they develop coronavirus symptoms, test positive for the virus or are a close contact of a positive case close to their exams.
University College Dublin has said it will allow module coordinators to decide the format of exams.
University College Cork (UCC) will have the vast majority of this semester's exams online.
A small number of exams in UCC will still be held in person for courses that need to meet certain accreditation or professional body requirements.