The president of NUI Galway Students' Union (NUIGSU) has hit out at the university's decision to move exams that were postponed because of Storm Barra to this Saturday and Sunday.
Róisín Nic Lochlainn said on Twitter today that weekend exams will mean some students could have up to six exams over five days.
She said: "Students who have exams at 9am Monday morning will only be getting out of one exam the night before at 6/7pm – so much for a good nights sleep and a good weekend's study."
ADVERTISEMENT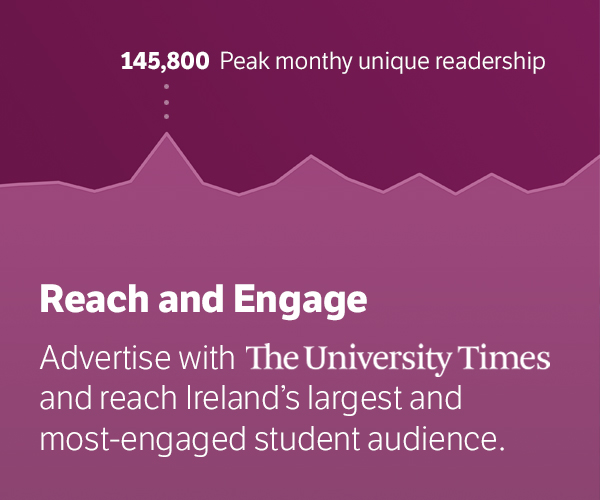 "With schools and crèches closing across the county, student parents (mainly affecting mature students) will not have a great chance at studying for their Thursday & Friday exams now", Nic Lochlainn added. "Students in digs will have to stay the weekend, either paying extra or staying in a hostel."
"Students who work weekends are potentially now not only missing out on Saturdays days work so close to Christmas, but Sunday too – missing out on 1/2 a months rent/food wage for this exam (if they can even get it off!)."
NUI Galway has come under fire in recent days for the setup of its in-person exams, with NUIGSU saying it was "reckless" to hold physical sittings amid the current coronavirus situation.
By the way, this means:

1. Students who have exams at 9am Monday morning will only be getting out of one exam the night before at 6/7pm – so much for a good nights sleep and a good weekends study

2. Some students will now have 5/6 exams in 5 days (Thurs, Fri, Sat Sun Mon) https://t.co/6GhGyOHHxQ

— Róisín #NoInPersonExams (@roisinnicloch) December 7, 2021

In a statement to RTÉ News on Monday, the university said exam centres were operating under "significantly reduced capacity" with increased ventilation, carbon dioxide monitoring and extensive cleaning.
Minister for Higher Education Simon Harris has said his department will not advise Colleges on in-person exams, leaving the decision up to each institution.
Students in NUI Galway have hit out at the arrangements for their exam sittings, but the university has said its setups are in line with public health guidelines.
In the Dáil on Wednesday, Fianna Fáil TD Éamon Ó Cuív asked whether the Department of Higher Education and Skills plans to introduce health regulations in relation to holding in-person exams, "in view of the risk that they might become super-spreader events".
In a written response, Harris said: "Education is an essential service and the Government has agreed that it can continue on-site, in line with Safe Return Plan published in June."
An open letter to Harris and Minister for Health Stephen Donnelly calling for Christmas exams to be held online has amassed more than 5,000 signatures. Numerous opposition TDs have joined calls for all in-person exams to be scrapped, including Sinn Féin's Higher Education Spokesperson Rose Conway-Walsh, Labour Senator Annie Hoey and People Before Profit's four TDs.
The assessment and exam situation for third level students is now getting out of hand. The Minister must now intervene to inject some common sense as I have asked him to do for weeks. On-line exams and assessments will help keep everyone safe and sane. @sinnfeinireland

— Rose Conway-Walsh (@conwaywalsh) December 8, 2021
Written by Trinity College Dublin Graduate Students' Union (GSU) President Gisèle Scanlon and Students4Change Chair László Molnárfi, the letter raised concerns about upcoming in-person exams amid rising coronavirus case numbers.
"After 1.5 years of online learning", the letter said, "a sudden return to in-person exams would be catastrophic for the mental health of students".
The letter also raised concerns about the physical safety surrounding in-person exams.
In a statement to The University Times this afternoon, Scanlon said: "There is a lot of frustration and Colleges have been left to their own decision making quoting guidelines as the guiding bannister [sic]."
"Institutions missed an opportunity over the summer to put appropriate plans in place but we went online last year and we can do so now", she said. "We are continuing to call on College to put everything that minimises spread in place as numbers are significant nationwide."