Upcoming Foundation Scholarship (Schols) exams could be held online if public health restrictions mean they are unable to be held in person, The University Times can reveal.
College Board members have been asked to approve contingency plans after a memo was circulated to the Trinity Living with COVID committee outlining the proposed plans.
University Council – which oversees all academic affairs in College – will also have to consent to the change. Council is due to meet next week.
ADVERTISEMENT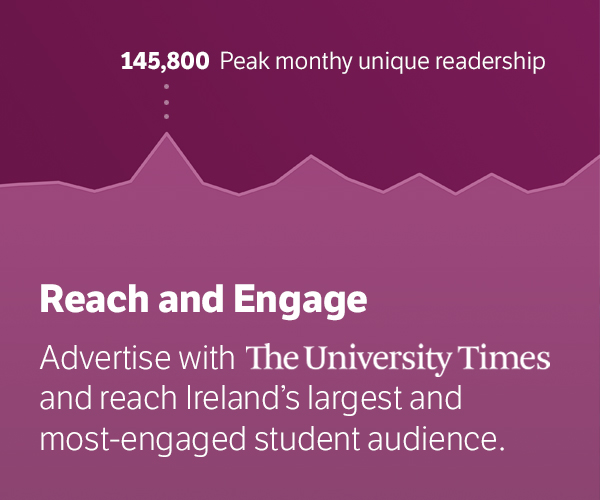 The memo said that while restrictions are unlikely to change between now and January 10th, when the exams are scheduled to begin, provisions should be made for the exams to move online if public health guidelines change and in-person sittings are not allowed.
It also provides for students who cannot sit the exams on the day if they are a confirmed or a suspected case of coronavirus or a close contact of a confirmed case.
The memo, which was written by Senior Lecturer David Shepherd, said that students will be permitted to defer their sitting the exams to January 2023 if they test positive for coronavirus, have coronavirus symptoms or have been deemed a close contact of a positive case.
"There are no indications that the current government guidance to universities allowing for in-person examinations will be changed in advance of the January examination session (including Schols)", the memo said.
Provisions already exist for students who, due to exceptional circumstances, cannot sit the exams in second year – such students are permitted to sit them in third year.
The memo said: "In the very unlikely event that government guidance precludes the holding of Schols examinations in person as planned, it is recommended that a contingency plan be made to hold them online."
"While is is regrettable that this contingency needs to be be prepared , discussion at COLSAG [Continuity of Learning and Student Activities Group] and feedback from Directors of Undergraduate Teaching and Learning received thus far suggest that this is a preferable contingency to the prospect (however unlikely) of creating a deferral session for in-person Schols in addition to the semester 1 deferral session already scheduled for February."
"If such a deferred in-person Schols session was scheduled for February, it would add unacceptably to staff burdens", the memo continued. "If added at the end of the semester 2 examinations, it would do likewise and prevent Board from announcing Scholars on the Monday in Trinity Week (as per the Calendar)".
A member of TLC told The University Times that senior College officials were highly resistant to announcing newly elected scholars on a different day, because the day given for the announcement is specified as Trinity Monday – the first Monday after teaching ends – in the College Calendar.
The memo also said that if Schols exam sittings were held alongside the reassessment session in August, "it would make it impossible for candidates to plan accommodation for the coming year".
In an email statement to The University Times, Trinity Media Relations Officer Catherine O'Mahony said: "While contingency planning is ongoing in case government guidance changes between now and January, the University continues to plan on holding Schols examinations in-person in January in keeping with current government guidelines."
Earlier this year, some 59 second-year students wrote to the Senior Lecturer asking for Schols exams to be held online.
The email said: "At the time of writing, we do not know whether the Scholarship exams are to take place online/digitally or in person this year. As such, we want to convey our sincere hope firstly that this will be finalised and communicated to us as soon as possible, and secondly (but more importantly) that the exams will take place online/digitally – at least for AHSS students."
"In many AHSS subjects", it continued, "the most important part of any assessment of students is to test their comprehension of concepts, ability to critically analyse and evaluate, ability to write, and so on. There is a broad consensus among students and various lecturers that take-home exams represent a no worse means of assessing those subjects compared to in-person, handwritten exams, and that there is no pedagogical advantage associated with them".
Schols was held online last year due to lockdown in Ireland, prompting the approval of a highly controversial quota system, which would limit the number of Scholars appointed per faculty, amid fears that grade inflation due to the online format of the exams would lead to a spike in the number of students winning the scholarship.
Ultimately the quota system was not applied, after the Central Scholarship Committee decided that the number of candidates meeting the individual criteria was "within the historical range of awards given".
College decided to scrap the system – which would have limited the number of scholarships awarded to 60 – after months of controversy and a failed complaint to the Visitors, College's most senior decision makers.