Trinity will re-open tomorrow after closing today due to Storm Barra, but students are being asked to monitor social media tomorrow morning as Dublin is upgraded to an orange weather warning overnight.
A tweet posted on Trinity's Twitter account this evening said that "right now", College will be open tomorrow.
"Please check our social media around 8am on Wednesday for the latest news."
ADVERTISEMENT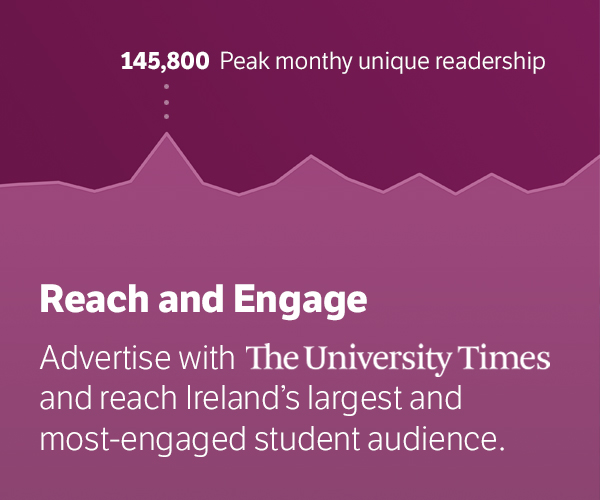 In an email to staff and students earlier today, Interim Chief Operating Officer Orla Cunningham and Director of Campus Infrastructure Mike Clark said: "We are delighted to confirm that the college will open as normal tomorrow following today's closure due to the storm warning. Today's scheduled commencement ceremonies will now take place tomorrow (Wednesday) at the same time and in the same place as originally planned."
"As electricity supply is still difficult in places, students and staff should use any opportunity they have to keep laptops and phones charged. Please do take care when you are travelling both today and tomorrow when there are still likely to be high winds."
Trinity College Dublin Students' Union (TCDSU) President Leah Keogh confirmed on Twitter this evening that College will re-open on Wednesday as expected.
Earlier today, College said that operations would resume as normal tomorrow, including scheduled exams, unless the government advises otherwise.
Schools and colleges in counties with orange or red weather warnings in place or forecast have been advised to stay closed for a second day. Dublin, however, is under a yellow warning.
Students should contact their tutors if they experience disruptions to their study such as power cuts.
Just confirmed, College will be open tomorrow as Dublin is not expected to be in the orange/red zone! Email will be sent shortly🙌🏼

— Leah Keogh – Text TCD to 50808 (@TCDSU_President) December 7, 2021
Yesterday, the Department of Higher Education said in a statement: "Met Éireann has advised that there is a strong possibility that the status of parts of these counties currently in status Orange are likely to change and escalate to status Red."
"Due to the significant nature of Storm Barra, as forecast by Met Éireann and to give sufficient notice to institutions of further and higher education, the department is advising that all universities, colleges and further education facilities covered by the Red Alert and Orange warning from Met Éireann should not open tomorrow, 7 December."
A red wind warning is issued when consistent wind speeds in excess of 80 kilometres per hour and gusts in excess of 130 kilometres per hour are forecast, and conditions are considered life-threatening for those who venture out in it.
Areas with an orange warning could see gusts of up to 130km.