Over a thousand people gathered outside the Dáil this evening for a vigil in memory of Ashling Murphy, a young woman from Offaly who was murdered earlier this week.
Flowers and candles were laid at the Dáil gates, with a series of speakers addressing the crowd – which stretched down the length of Kildare St and the adjacent Molesworth St.
The murder of Ashling, a 23-year-old schoolteacher, has caused widespread shock in Ireland. She was attacked while out for a jog in the canal bank in Cappincur, outside Offaly town, on Wednesday afternoon. The area is a popular spot for exercise.
ADVERTISEMENT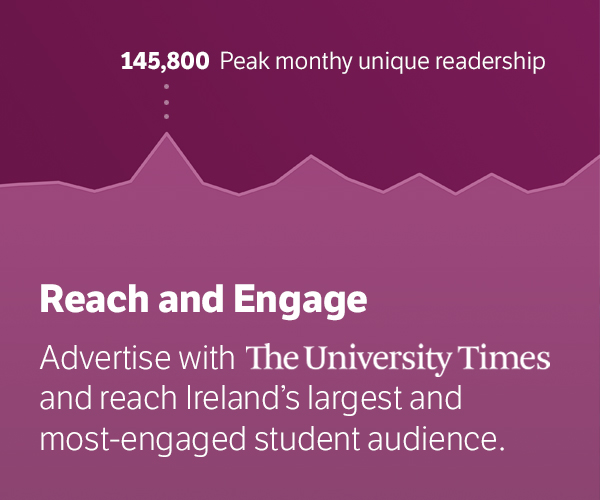 Director of the National Women's Council of Ireland Orla O'Connor told the crowd that Ashling "had her whole life ahead of her, and now she's gone".
"We don't want to be here this evening, gathered in her memory", she added. "But I also know how important this is for people."
"We're angry that another woman's life has been taken, and that we live in a society where male violence and the threat of male violence impacts and affects the decisions that we make as women every day. The death of Ashling Murphy must be a watershed moment to end violence against women."
The vigil, organised by the National Women's Council, is one of a number taking place in Ashling's memory today.
A number of Ashling's friends led musical tributes – Ashling was an accomplished fiddle and tin whistle player. She was also a talented camogie player.
Grace Corrigan, Ashling's friend, told the crowd of her kindness and generosity: "If she asked 'how are you?', she genuinely cared for the answer."
She was, Corrigan said, "the nicest, kindest, most caring person you'll ever possibly meet in your life. A beautiful person, inside and out".
A number of politicians attended the vigil, including Taoiseach Micheál Martin and Labour TD Ivana Bacik. A minute's silence was held halfway through the vigil.
ITrinity College Dublin Students' Union (TCDSU) also attended the vigil. In a statement to The University Times, the union's Communication Officer Aoife Cronin said: "As a team, we've been horrified by the news of Ashling Murphy's death in recent days. We want to express our sincere condolences to her family and all that knew her."
"This is a deeply upsetting and frightening time for a lot of students", Cronin said.
Addressing the crowd, feminist campaigner Ailbhe Smyth said: "The lives of women and girls matter, and the violence against women and girls must stop … the killing of women must end."
"We as women and girls will continue to fight, but it is time now for all men of good faith to stand up and fight alongside us", Smyth said.
In a press statement, President of the Irish Federation of University Teachers Anthony Harvey said: " I wish to express IFUT's deepest sympathy to Ashling's family, friends, colleagues and young pupils, but also to note the profound respect that is due to herself. Young professionals like Ashling not only do their jobs with skill, enthusiasm and sparkle; they light up the world around them with their positive contributions to all the other areas of life that they touch, to the incalculable benefit of their fellow human beings."
"As everyone is aware, though it is only occasionally acknowledged, the maintenance of our communities and the development of our society depend from day to day on the dedicated, selfless service provided in all walks of life by often very young, predominantly female members of the workforce like Ashling. It is all the more abhorrent that they should be precisely the cohort that is also the most threatened by horrible, gender-based violence."
This afternoon, the Irish Times reported that Gardaí had identified a person of interest in the murder investigation, after a man arrested earlier this week in connection with the incident was released without charge.
---
Darragh Moreau also contributed reporting to this piece.
If you have been affected by, or would like to discuss, the issues raised in this article, you can contact the Welfare Officer of Trinity College Dublin Students' Union by emailing [email protected] Emergency appointments with the Student Counselling Service are also available. You can phone Niteline, the student listening service, every night of term from 9pm–2:30am on 1800 793 793, or the Samaritans at any time on 116 123. The Dublin Rape Crisis Centre can be reached at 1800 778 888.