Classes may move online intermittently this semester if case numbers among staff and students rise.
At a meeting today, Trinity's Continuation of Learning and Student Activities Group (COLSAG) discussed a contingency plan for the upcoming semester.
Confidential documents, seen by The University Times, said: "While a full return to in person teaching is planned for Semester 2, it may be that in certain instances due to staff or student Covid-related illness, class may need to flip online for a short period."
ADVERTISEMENT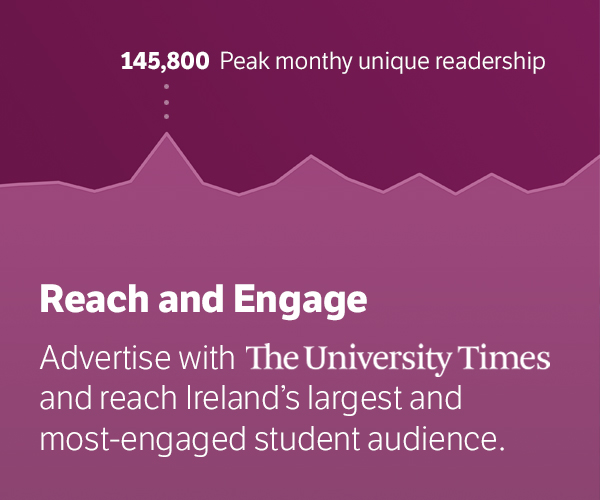 COLSAG members were also told: "Those setting examination papers should think creatively about assessment and offer as much flexibility as they can."
"Teaching staff should be reminded of the importance of hybrid teaching/recording of lectures."
This week, in-person exams began for Foundation Scholarship (Schols) candidates and first-year students.
Trinity College Dublin Students' Union (TCDSU) called for the exams to be moved online due to the recent spike in case numbers.
In a press statement, the union said: "TCDSU has consistently raised the issue of exam safety since November, achieving a significant decrease of in-person exams in December's session. Despite frighteningly high case numbers currently, Trinity refuses to move exams online without further government instruction."
Trinity has previously said it will only enact contingency plans if public health guidelines mean the exams cannot be held in person.
The statement continued that currently, students must provide evidence within three days of their exam of having tested positive for COVID via PCR, been contact-traced by the HSE or been unable to acquire a PCR appointment. However, current advice for people under 40 is to take an antigen test instead of booking a PCR.
In an email to students, Senior Lecturer David Shepherd confirmed that the exams would be held in person, and that deferral arrangements had expanded in light of the changing coronavirus situation.
"If you have symptoms consistent with COVID but cannot access a PCR test, you must not attend an in-person exam or online exam on campus and must contact your Tutor immediately, and prior to the starting time of the examination", Shepherd said.
"Retrospective evidence of having taken or scheduled a PCR test must be submitted within three days of the scheduled examination. If you have received a positive result on an antigen test and have been unable to take or schedule a PCR test, you must submit a screenshot showing that no slots were available within three days of the examination, along with a photograph of your positive antigen test. You must follow HSE advice around testing."
Shepherd also advised close contacts not to sit the exams before receiving a negative PCR test or completing the isolation period recommended by the HSE.