Trinity Senator Lynn Ruane has said that colleges are "overconfident" in their assertions that they do not use non-disclosure agreements (NDAs) in cases of bullying or harassment.
Ruane recently compiled a report on the use of NDAs in colleges, after receiving a number of testimonies from individuals working in the higher-education sector.
Last week, the Sunday Independent reported that Minister for Higher Education Simon Harris was told by all Irish colleges that non-disclosure agreements (NDAs) are not used to deal with complaints of sexual harassment and bullying, after allegations that this regularly occurs in the sector.
ADVERTISEMENT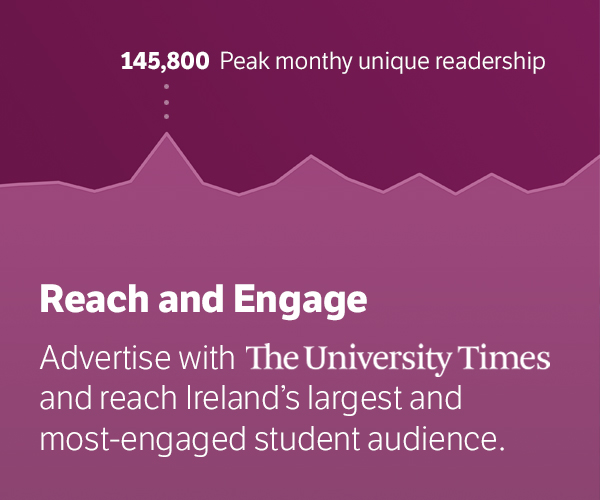 Ruane has co-sponsored a bill seeking to have the use of NDAs restricted in instances of workplace bullying or discrimination, but has said she believes they are particularly prevalent in universities and colleges. The bill is currently at committee stage.
Speaking to The University Times, Ruane said: "I'm confused for a college to say that they've never used NDAs. It might not be their policy to [use them] but they exist, at a school level, departmental level with particular institutions."
"This issue is only on my radar since 2017, since I was actually contacted, it came from an Irish university itself, so I know they exist", she said.
The unpublished report, a copy of which was obtained by The University Times found that staff members did not always understand the nature of the NDA they were asked to sign. Several respondents indicated that they felt they had no choice but to sign.
"They don't always call them NDAs", Ruane said. "There's hybrids, so some of them will be called severance agreements, compromise agreements, but they'll have NDA clauses within them. So they're drawn up by either the college's legal team or else the perpetrator's legal representative."
Ruane explained that "a lot of the time there's money involved … [for example], if I'd want to get away from that job. I've had enough. I've been bullied and harassed by a particular member of staff for years. I keep making complaints. They don't go anywhere. I'm just worn out, I want to leave. Sometimes they will offer you a severance – not a lot, it could be just €10,000 or €15,000. You might get a reference and the perpetrator stays in that position."
"There's other ones that, by signing it, you might receive a severance, but then that severance means that you can never speak about what has happened. And the severance is dependent on you signing the NDA. So it might be found that you've been mistreated or that there's truth to the allegations, the other legal team offers a situation whereby you can just be done with it."
In these instances, she continued, "there's no point going to court [because] it will be 'he said, she said', so they're better off signing this agreement".
A new online learning hub on sexual consent awareness will be launched early this year to help address harassment in higher education.
Last October, Harris wrote to the presidents of higher-education institutions to denounce NDAs being used in cases of bullying and sexual harassment and asked each instiution whether they engaged in this practice.
Harris told the Sunday Independent last week: "I will continue to work with the Higher Education Authority in ensuring victims of sexual harassment and bullying are protected. Any response from our sector must be victim centred."
"Experiences of sexual violence or harassment have a hugely negative impact on the individual, affecting their overall well-being and academic or professional attainment. They have long-lasting effects", he said.
Harris said that these problems are not restricted to third-level institutions and that zero-tolerance policies should be implemented.
Last year, Harris conducted a survey asking staff and students whether they have experienced sexual violence or harassment. The survey received over 11,400 responses and its findings will be published early this year. Harris told the Sunday Independent that it will "show the percentage of students in our higher education institutions that have experienced sexual harassment and violence is deeply troubling and worryingly, not surprising".
---
If you have experienced, or would like to discuss harassment, bullying or discrimination in college, you can contact the Welfare Officer of Trinity College Dublin Students' Union by emailing [email protected] Emergency appointments with the Student Counselling Service are also available. You can phone Niteline, the student listening service, every night of term from 9pm–2:30am on 1800 793 793, or the Samaritans at any time on 116 123. The Dublin Rape Crisis Centre can be reached at 1800 778 888.
If you have been asked to sign an NDA relating to harassment, bullying or discrimination in Trinity or another Irish university, you can contact us confidentially at [email protected]