There is no general provision for students to study remotely this semester, College has said.
Face-to-face teaching is to make a full return, with masks mandated in all in-person classes.
In an email to students today, Vice-Provost and Chief Academic Officer Prof Orla Sheils siad: "Current Public Health advice suggests that while there are high levels of Omicron circulating, we are in a far better position than we were at the start of the academic year."
ADVERTISEMENT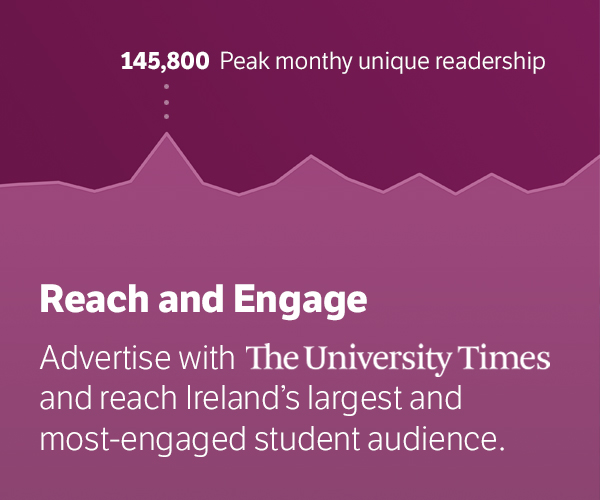 "As we welcome a return to in-person teaching activities, I remind everyone that while students or staff might need to be absent temporarily from in-person teaching and learning activities due to Covid-19 symptoms or other illness, there is no general provision for UG or PGT students to study remotely, unless the course has been designed in this way", she said.
"Please also bear in mind that given the continuing prevalence of the virus, it might be necessary to move to online teaching in individual modules for short periods of time (as happened before Christmas) and we appreciate the support and flexibility of staff and students in managing this."
In an email statement to The University Times, Trinity Media Relations Officer Catherine O'Mahony said: "Where temporary absence from class because of ill-health is required, lecturers will provide resources to ensure that the student can fulfil the learning outcomes. This may involve recorded lectures, but may involve other resources."
A contingency plan for the semester was discussed by the Trinity's Continuation of Learning and Student Activities Group (COLSAG) earlier this month.
Confidential documents, seen by The University Times, said: "While a full return to in person teaching is planned for Semester 2, it may be that in certain instances due to staff or student Covid-related illness, class may need to flip online for a short period."
COLSAG members were also told: "Those setting examination papers should think creatively about assessment and offer as much flexibility as they can."
"Teaching staff should be reminded of the importance of hybrid teaching/recording of lectures."
The email circulated today also said: "It is important to remember that mask wearing will continue to be a mandatory requirement indoors and in all face-to-face teaching, unless specifically advised."
College has approved the purchase of 75,000 FFP2 masks for students and staff in certain cohorts.
Confidential documents brought to Trinity's Living with COVID Oversight group, obtained by The University Times, say that FFP2 masks "would be provided for specific cohorts of staff and students for specific circumstances and will only be available in limited quantities".
The total cost will be €11,250 plus VAT.
FFP2 masks are multilayered and reduce exposure to airborne particles.
College will operate another walk-in vaccination centre in the Exam Hall from Tuesday, February 8th to Friday, February 11th.
Update: January 26th, 2022
This article has been updated to reflect the fact that lecturers will provide resources to ensure that students who are absent temporarily due to ill-health can fulfil the learning outcomes.