Almost two-thirds of undergraduate physics students want the Schrödinger lecture theatre to be renamed, according to a survey created by third-year theoretical physics class representative Ruaidhrí Campion.
Of the 65 students who voiced their opinions, 64.6 per cent said they thought the lecture theatre should be renamed. The respondents include both theoretical physics and physical sciences students of all year groups.
TCDSU Physics Convenor Dillon Broaders, who sits on the school's executive board, has confirmed to The University Times that he will vote to change the name in accordance with the results of the survey.
ADVERTISEMENT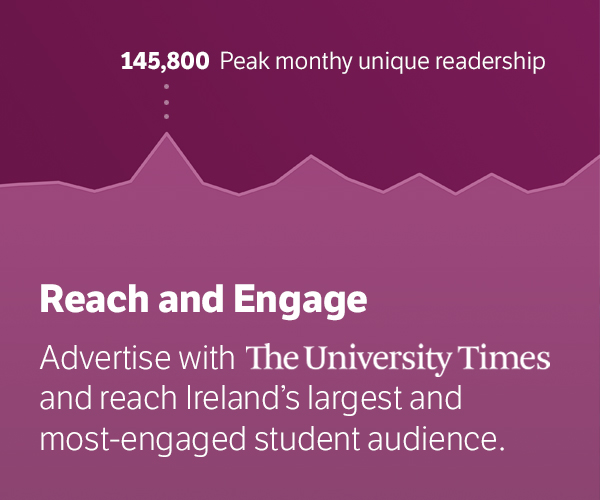 The lecture theatre will likely have no name in the interim period until a new name is chosen.
The issue has been raised following the re-emergence of strong evidence showing that physicist Erwin Schrödinger, for whom the theatre is named, groomed and abused underage girls during his time spent living in Ireland.
Last week, The University Times reported that staff would lobby for a change of name. A petition with the same goal has reached over 170 signatures.
In a statement to The University Times, Campion said he was glad that students agree a change in name is needed. "I appreciate the efforts from all the physics reps for circulating the poll", he said.
In a statement to this newspaper, Broaders added: "Based upon the results of the survey and conversations I've had with physics class reps, it's clear to me that physics students want the name of the lecture theatre to change."
Offered a chance to suggest an alternative name, several respondents suggested honouring physicist Ernest Walton who is famous for splitting the atom. The silver spheres on display outside the FitzGerald building are also a homage to Walton's work with particle acceleration.
Others suggested that the lecture theatre be named after a female scientist, with women such as Edith Anne Stoney and Emmy Noether the most popular.
An Irish Times article published in December detailed Schrödinger's record as a "sexual predator".
The physicist, known for his contributions to quantum theory, worked in Trinity for nearly 20 years and became a naturalised Irish citizen.
The article names three girls who were teenagers or pre-adolescents when Schrödinger became infatuated with them.
In Schrödinger, Life and Thought, Walter Moore describes how Schrödinger became "infatuated" with a 12-year-old girl named Barbara. While Schrödinger agreed not to pursue the child after one of her family members raised concerns, he wrote in his diaries that she was "among the unrequited loves of his life".
Moore wrote that the physicist's attitude towards women "was essentially that of a male supremacist".
The petition said: "It seems in bad taste that a modern college such as Trinity – one that holds lectures to both men and women, one that (hopefully) rejects the abuse of women, of young girls or, indeed, of anyone – would honour this man with an entire building."
It added: "The School of Physics is, and always should be, a welcoming, inclusive place of learning. Who we choose to honour our places of study with should reflect that."
"We can acknowledge the great mark Schrodinger has left on science through our study, and this petition does not wish to diminish the impact his lectures or ideas had in physics."