Aubrey McCarthy has a long history of marrying his work as an entrepreneur and a charity leader. To fund himself through college, he set up AMC Removals, shifting furniture between offices for the likes of the Intercontinental hotel chain, Twitter and AIB.
"The Intercontinental Hotel, they gave me all the beds for the centre. Newstalk gave me all [their] office equipment, filing cabinets."
"The centre" is Tiglin, the charity founded by McCarthy to provide interim care to recovering addicts. In businesslike fashion, McCarthy recalls founding Tiglin because he identified a "gap" in the metaphorical market of addiction treatment. Those in care "usually [had] about 28 days' sobriety, and then they come back and they're sober … they've no aftercare, no continuum of care".
ADVERTISEMENT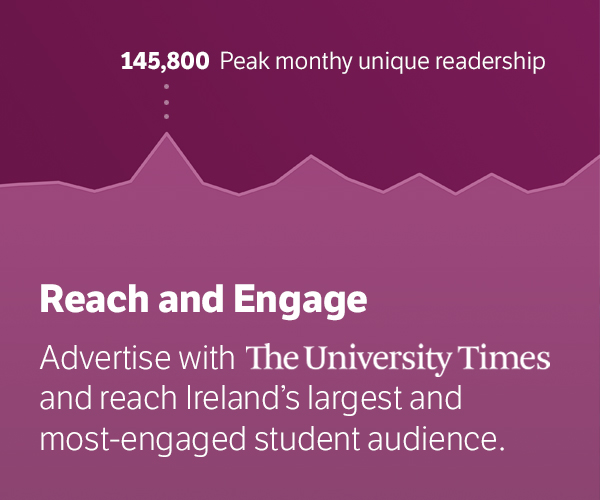 "I just said: okay, what if we were able to maybe do something that brings a continuum of care?"
Working with recovering addicts since 2008, McCarthy has seen firsthand the effects of many social issues still being debated in 2022. He's well briefed on access to education, the housing crisis and violence against women in Ireland.
Those in care usually had about 28 days' sobriety, and then they come back and they've no aftercare
Speaking to The University Times in Tiglin's Light House drop-in centre on Pearse St, which provides hot meals to those sleeping rough or in poverty, he remarks: "If you've got a Trinity student looking for an apartment or you've got one of the guys in the queue. I know who's gonna get it."
Now, McCarthy is aiming higher than the non-profit sector. He says that while Tiglin has gone from strength to strength, he feels he needs a seat on the inside, rather than liaising from the outside. "I spoke to the Joint Houses of the Oireachtas three times [on] gambling, homelessness and housing … they entertain you and you go through the rigmarole and you give a good presentation and it gets put away in a in a bound book somewhere."
"I just feel my policies that I brought each time, if adopted, they would change the people that we deal with. They would change housing, they would change education."
But he also expresses a cynicism with the way politicians interact with the most downtrodden in Irish society. "We recently had a nun coming in [here] and you just go: that's not right … This is where the politicians need to be. They need to hand out the soup, not to do a good will gesture but to meet the people. There's your constituency."
If the Seanad truly served its purpose, he believes, it would act as a voice for the people that Tiglin takes in every day. Like many of his opponents, he points to David Norris as an example of who the Seanad should seek to represent. "I think it brings a voice that otherwise wouldn't be heard. Otherwise, it becomes a political establishment that is party-led."
This is where the politicians need to be. They need to hand out the soup, not to do a good will gesture but to meet the people
"I think the Seanad is hugely important, but you need voices that don't have a political agenda, that actually will represent the people in the queue outside the Light House here."
Unsurprisingly, McCarthy is ambitious about education reform and its potential to unlock pathways for those disenfranchised by the leaving-certificate-to-university pipeline. "I always remember Einstein's famous quote that if you judge a fish by its ability to climb a tree, the fish is a failure … the traditional Irish approach is your CAO form, you fill it in, and you get your points and it's all on merit and it has to be on merit. But merit can be looked at in a different way or assessed in a different way."
On both the student registration charge and PhD stipends, he is adamant that the state can cough up more. Ireland's educated workforce is "our USP, and we need to continue that and accelerate", he says. "Whatever it takes in order to improve the education of society, I'd do it … education will never be a loss."
But he's conscious of the Irish tendency to have reservations about change. "The value of a degree in Trinity has to be maintained, because otherwise it will be the same as some college that's been set up last week."
On the Higher Education Authority Bill, he draws comparisons between increased state involvement in the running of universities and the overwhelming Catholic ethos of most Irish schools.
"I think when the state oversees anything too tightly, it does damage … Simon [Harris] is a good guy, and I work with Simon and we were talking and I said: 'Listen, if I get elected, I would hope to work with you in this regard.' But I will say that from [a] helicopter view, you don't want the state involved."
Education is imperative to making climate change the conversation around every dinner table
Returning to the business side of his life, McCarthy says he has experience of seeing "both sides of the fence" of customers wanting value for money and staff wanting a fair wage. When quizzed on how he reconciles this and more with growing calls for businesses to be more environmentally conscious, he says that Ireland as a whole is "late to the party".
He returns to education, which he says is imperative to making climate change the conversation "around every dinner table".
He points to tax-credit incentives as a way to encourage uptake of electric cars and home retrofitting. "I do think companies have to be mindful regarding the climate but there is a cost. And the cost will be borne by us … I can get all of my guys re-using coffee cups, you're taking a step in the right direction, retrofitting things like that. I don't think it's enough."
McCarthy returns once again to education when asked about how Ireland can tackle violence against women. When he was growing up, he says, "it was just tolerated".
He says that Tiglin has a women's centre in Brittas Bay, which he was motivated to set up after seeing the effect of gender-based violence on the women in his family.
"I do think education is huge. It's easy to say education, but I mean, put it in place, I mean, put it as part of the curriculum."
He also relays sentiments from women in senior roles in the likes of Microsoft whom he has met through work. The concept of "breaking the glass ceiling", he says, has to become "history". Women should "just [be] given an opportunity, and given the supports".
"It can it can change, but there's a huge responsibility on behalf of guys and even what happened in Tullamore there recently, it sobered a lot of people up."
Summing up his reasons for running, McCarthy says he has achieved the likes of a women's centre and more "without any political platform or mandate".
He finishes once again on education. "Education is huge, and education in the area of climate change, education in the area of violence against women … Even with the guys that are on one of our residential programmes, we teach them about their rights."
"We can change honestly – it's in our hands – but it needs to be well thought out. "