Seanad candidate and Social Democrat councillor Catherine Stocker has a lot on her mind – and almost all of it fits with what Trinity has come to expect from its representatives. She is liberal and open minded, and sees a "modern Ireland" displacing the older institutes – the Catholic Church, Fianna Fáil, Fine Gael – that have defined government since the inception of the state.
When asked for a rundown of her career, she talks briefly about herself, but quickly turns to the issues close to her heart: in-depth descriptions of the work she is doing on the council to make sure an audit on construction costs in Dublin is "one that we can stand over", the lack of secular schooling in Ireland and her activities in the fight against religious influence in the new maternity hospital ("the idea that it would be private or voluntary, rather than being publicly owned, publicly directed, is madness").
"The people who govern us and the policies they have don't reflect the modern Ireland that we have become in the past few decades", she says. Returning frequently to this theme, her tone is exacerbated but urgent – ideas and grievances about politics tumble out of her at breakneck pace.
ADVERTISEMENT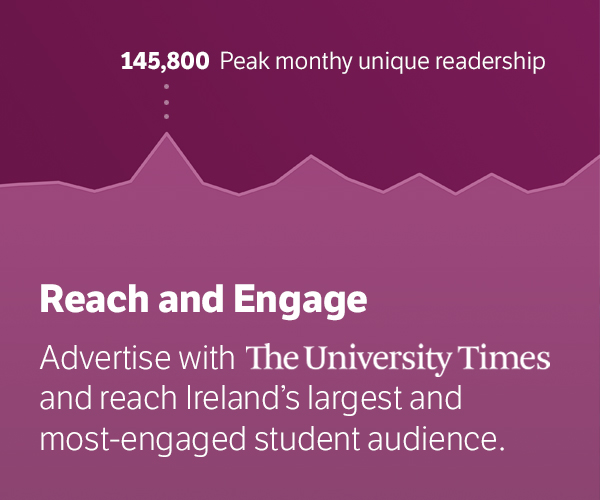 Stocker's CV is extensive, and has Trinity written all over it. She completed her undergraduate degree in English and Philosophy before moving onto a master's degree and a "somewhat-doomed PhD", which she eventually abandoned. She then joined the Trinity Access Programme and worked there from 2010 to 2016, mostly developing links with secondary schools and running outreach programmes.
The people who govern us and the policies they have don't reflect the modern Ireland that we have become in the past few decades
A few years later, she got involved with the Social Democrats. "It was never my intention to be a candidate or to run politically … I just sort of reached the point where I was insanely fed up", she says. But she did get involved, beating Charlie Haughey's grandson in 2019 for a council seat in Clontarf, once a Haughey stronghold (an aside she notes with satisfaction).
The Seanad itself is far from perfect, according to Stocker. "The way in which it is constituted is crazy", she says. This is not just related to the university seats, she says, but also the fact that the bulk of the Seanad is elected through a process only councillors, TDs and Senators can vote in.
That doesn't mean it should be the same as the Dáil, but rather Stocker wants it to be a place that "can reflect the different voices in our society, like our various communities, our migrant community, our communities of women, people living in rural Ireland". She wants an upper house that can "reflect all the different kinds of voices and just diversity of perspectives across the country".
"Obviously, that would need to be thought through in a lot more detail. But, yes: bottom line, the Seanad is desperately in need of reform in terms of how it's voted in."
That said, she clearly has a lot of respect for the institution, saying that there are "some great people in there doing some phenomenal work". And, if the Trinity community do elect her, there will be plenty of issues to keep her busy in Ireland's legislature.
While she may have to run as an independent for the Seanad, Stocker is a social democrat at heart – you can hear it when she talks about the "paucity" of public services in Ireland. She rails against the long waiting lists for parents looking to have their kids examined for mental health issues and the difference in waiting lists between north and south Dublin. Sláintecare – in a large part birthed by the Social Democrats – is "absolutely key for us to reforming the healthcare system", Stocker says.
It was never my intention to be a candidate or to run politically. I just sort of reached the point where I was insanely fed up
"I honestly don't think this government or the previous government have any commitment to actioning that. I think they will talk about it, and they'll make nice noises about it, but there's just no commitment there to making the changes that need to be made to implement Sláintecare."
"And I think that's kind of heartbreaking because the country is desperately in need of a functioning healthcare system."
On university funding, she is largely singing from the same hymn sheet as almost every stakeholder in third level: higher education is too expensive and needs a sustainable funding mechanism. Again in line with her social democratic credentials, she would like to see a free higher education and sees it as a "public good", but also notes the importance of research and worries about the increasing amount of money coming into universities from the corporate and philanthropic sectors.
As an erstwhile PhD student, Stocker has a lot of sympathy for postgraduate students. Doctoral candidates ought to be considered workers and the stipends that do exist are few and far between or not enough, she says."It creates massive mental health issues for people because you're kind of financially precarious all the time."
Housing is also a hot topic for Stocker – in fact, it takes up a bulk of the interview. In the midst of a meandering and impassioned listing of her priorities, housing briefly rears its head. "Don't even get me started on the housing situation", she smiles. Later, however, the conversation turns towards housing and her anger at the government for how it is managing the crisis is evident.
Across the board, she sees failings: students getting priced out of college because of exorbitant rents, institutional investors buying up housing across Dublin, people unable to save for a deposit on a house because of sky-high prices in the housing market. Stocker would like to see the country embrace a cost rental model, which would give people more financial breathing space and protect against construction booms and busts.
Don't even get me started on the housing situation
"The side from which [the government is] tackling it is all wrong. They're tackling it through basically trying to make it more profitable for developers to build houses, rather than trying to make it more affordable for people to live in homes, which is a major issue, and they have to be held to account on that every step of the way", she says.
Violence against women has rocked the country in the wake of the brutal murder of Ashling Murphy in broad daylight. That too shines through in our conversation. Ireland needs a "radical cultural shift" on violence against women, Stocker says. The responsibility should not be on women – changes are needed in education, workplaces and unions to inform people about consent.
For Stocker, tackling the issue means looking at the spectrum of violence – from murder to "being groped in the pub, or having somebody you're kind of scared of who is a bit creepy on the bus say weird things to you".
"I've a seven-year-old daughter", she says, "and I think about it and I'm like: what age will she get to before she has one of those experiences? Will she be 10? Will she be 12? Will she be 14? When do I need to talk to her about it? How do I need to talk to her about it?"
"It's heartbreaking to think of your child in that way and to think that this is essentially inevitable. I think we really, really seriously need to kind of shift the dial on that."
Over the course of an hour-long conversation, we touch on everything from climate change to LGBTQ+ rights to disability rights. Stocker is exactly what you would expect from a Social Democrat politician on every issue: well versed with plenty of ideas, passionate about change and equality and firmly liberal. Whether that is enough for her to gain a foothold in the crowded Seanad race this year is hard to say.