With a background in counselling psychology, what is most striking about Paula Roseingrave is her ability to deconstruct the issues that are set to define the Seanad bye election over the coming weeks.
The Seanad, she suggests, is "an instrumentally important part of our democratic system. You always need a second chamber … Any democracy that doesn't have that, I think, is going to land itself in trouble at some point in time. Why do I say that? You just have to look at what's happening in the US right now. Or what's happening in Britain right now. [There] you have had small elites be able to take over huge control over the levers of power".
Roseingrave is prepared to embrace "the whole idea of making sure that you have academics who could inform debates, who were good at looking at research" but suggests that "at the same time, if it's not fair and square". If electing individuals from a university background isn't evenly applied across the board – the University of Limerick, Dublin City University and the Royal College of Surgeons don't get a vote, nor do TU graduates – then the election process and exclusive electorate may demand review, she believes.
ADVERTISEMENT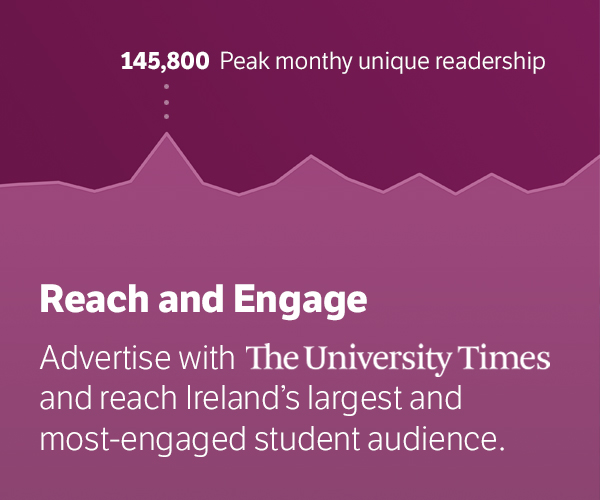 Debate about the fact that the six Senators are elected by graduates of Trinity and NUI has persisted since the failed referendum to abolish the upper house of the Oireachtas in 2013. To the proposition of radical reform to the Seanad, Roseingrave suggests that "when it comes to fairness in democracy, everything's on the table".
The Seanad is an instrumentally important part of our democratic system. You always need a second chamber. Any democracy that doesn't have that, I think, is going to land itself in trouble
Representation of women and minority groups in Irish politics is discouragingly low, particularly given that the Seanad is intended to provide an avenue for debate among sections of society which are underrepresented in the Dáil. In the 2020 Seanad election, women comprised 31.3 per cent of candidates. However, progressive action to correct this imbalance over the last decade led to the 26th Seanad having the highest female representation ever with 24 female Senators elected (40 per cent of the total).
She explains that "the issue of women's vulnerability in Irish society" is central to her campaign. "There's a variety of circumstances where women should feel safe in their own home, when they're running, or walking or whatever they're doing. And that just isn't the case."
"We have a huge job to do in Ireland, and it will be one of my absolutely most important areas that I would want to really work on if I was to get into the Seanad, which is: where does this problem begin? And I think it begins at a very cellular level in our society."
At a personal and professional level, Roseingrave explains that exposure to gender-based violence has spurred her to take action. "I was a victim of sexual harassment when I was in training. And it was a devastating experience for me that ever since then, I have one been looking to look after myself and figure out what went wrong there, and most importantly, how we stop it from happening in the future. And I think, again, looking at it, from the political level, we have to have 50/50 [gender representation]. Other than that, there's really no way we're going to have women's rights upheld properly in our state."
The "stepping stones" towards gender-based violence include tackling pervasive attitudes and levels of societal tolerance must be targeted at the entry level, Roseingrave says, "I've seen the spectrum on which violence happens … we've been talking a lot now about [how] this is going to be a watershed moment. For me, my going into the Seanad, or at least putting myself out there, is my attempt to make this a watershed moment. This is my bit towards that, because the watershed won't happen if women are not in powerful enough positions to be able to get legislation made and enacted that is going to make the difference".
We have to have 50/50 gender representation. Other than that, there's really no way we're going to have women's rights upheld properly in our state
Unsurprisingly for a former Green Party general election candidate, a policy point Roseingrave is keen to address is environmental protection. From coastal erosion to marine life damage in her native Wexford, she explains that she is "a very committed environmentalist". She is part of a special interest group at the Psychological Society of Ireland which is examining "the dynamics and the reasons why many people are not engaging, maybe necessarily in the behaviours that are going to be proactive to reducing the climate crisis." She explains that psychology is "totally underrated, and totally underused for things like politics, the environment".
Before Green Party members decided by a 76 per cent majority to form an administration with Fine Gael and Fianna Fáil, the discipline of members towards this commitment wavered amid internal disagreement. During those internal discussions, Roseingrave explains that "one of the things that nearly held me back from supporting going into government was Sláintecare". The basis of her concern was that the 10-year plan for a universal single-tier health system would not be afforded a position of priority on the government agenda.
"The future is Sláintecare", she says. "The pandemic showed us how to run a national health service with regard to one particular part of medical care. Let's apply that to everything."
She adds that "the pandemic is going to provide us with the great opportunity, sad though it has been and it's been a tragedy of enormous proportions. But this is one tragedy we can learn from". In her professional capacity, she understands that "we have a huge problem with people in local communities not being able to access care. It's an appalling problem with mental health. And it's one of the reasons why mental health is becoming, in its own right, an epidemic".
The future is Sláintecare – the pandemic showed us how to run a national health service with regard to one particular part of medical care. Let's apply that to everything
Roseingrave's experience with disability has impacted the way that she approaches her work and bolstered her commitment to addressing the access barriers that people with disabilities face. "I'm a hearing-impaired woman and I have been struggling to hear and to be heard for most of my lifetime. I've had this problem since I was a child. And there's absolutely no acknowledgement in the medical services or in any service in Ireland that I even exist … It's very difficult for people with disabilities to have their needs and their rights upheld. It's so difficult."
Working as an academic in the UK has exposed Roseingrave to the silent inhibitors that students with disabilities experience on a daily basis. She notes that accessibility for people with disabilities has been "excellent" in Trinity in many ways, but that providing a long-term architecture of support is critical. She explains that "the hard work begins after" getting students across the threshold barriers. "Many of the students who come in on HEAR or DARE or on the Access Programme, they get there, but actually the hard work begins there to make them feel that they have a right to be there and have a right to ask for what they need." She suggests that "ongoing specialised support that helps them throughout their whole time in university" is vital.
Beyond Roseingrave's candour on disability rights, she will commit to transformative policy change in the treatment and support systems for students with disabilities in higher education. "There's no doubt as to the importance of reforming, modernising and having accountability within higher education."
She suggests reform of SUSI and measures to improve accessibility, including providing "different models for third level including apprenticeships, further education and training". However, sufficient access routes for students from disadvantaged backgrounds and with disabilities have not yet been realised. She hopes that the concerns raised about the Higher Education Authority Bill "will be resolved to the satisfaction of all".
Breaking down her position on the housing crisis, she remarks that the exploitation by developers of "a basic need" is just one example of "the areas that you have to protect in our society. And these are the areas that politics has to be particularly proficient in trying to engage with. And just not let the market decide. When it comes to housing, you never let the market decide".
For students in particular, issues of supply are compounded by the "astronomical" costs, which are "going to be a barrier to many students actually being able to access third level education. We have to prioritise student accommodation and that would be something that I would be fully endorsing if I was to be in a position to do so in the Seanad".