As Dublin city transitions into a new era, the city's indie rock scene is emerging stronger than ever. Ragerra, a local band comprising Dublin natives Mark Boyle, Barry Monahan and Luke Alford, are well aware of this fact.
Originally a hard rock band called Valhalla, like many other musical artists, this group had time to reevaluate when the pandemic hit. Guitarist Boyle found something new within his socially distanced jam sessions and lonely thoughts. He realised, together with his fellow musicians, that he wanted a "profound change for the band" that came in the form of a new indie, psychedelic sound.
It began with a single guitar riff one day while Boyle was alone practicing, that sounded "ethereal and wistful, reminiscent of a song heard in a dream". It got Boyle excited. He began experimenting with new tunings and different chord progressions, building off that one original riff. Eventually, the band ended up with "Runaway", one of their first singles that defined the beginning of the band's new indie sound.
ADVERTISEMENT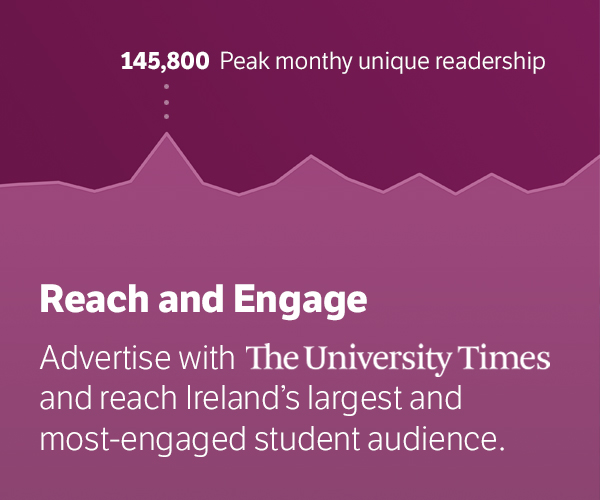 "I started changing the way I was writing", Boyle says, "and I really liked the results".
He calls "Runaway" the most important track he's been a part of so far – and it isn't hard to see why. The song follows a dreamy narrative, which Boyle compares to the poetry of Pablo Neruda, particularly "Rapa Nui", which follows two lovers communicating in a dream. Elements of the band's old hard rock roots can still be seen in their more recent work, but the two styles blend together perfectly within the track.
The band began evolving from their hard rock roots. Hence the name change from Valhalla to Ragerra, which is an Irish term for a late-night rambler. It's a symbolic change, as the new name marks the band's new image. However, they have also held onto elements of their old style, keeping the grungy guitar and gritty sound from the days of Valhalla. Ragerra as a name speaks to how Dublin has been such a huge inspiration to the band.
As for other forms of inspiration for Boyle and the rest of the band, Dublin city is a huge influence. Mark in particular, remembers sitting in a variety of Dublin pubs to soak in the traditional music he grew up hearing and finding ways to incorporate it into Ragerra's music. Other times, when there isn't much music to be heard, Boyle likes to write down the interesting things people say, trying to "squeeze" any fascinating motifs into his lyrics.
Today, Ragerra is continuing its journey with the development of a new studio album, following "Runaway" closely with 10 new tracks coming out this September. Coupled with Ragerra's upcoming tour, the band is certainly busy. "There's a lot in the back pocket at the moment", said Boyle, "So keep your ears peeled!"
"Runaway" is available to stream on all major streaming platforms now.