Irish pop duo Jedward were offered a slot at this year's Trinity Ball, The University Times can reveal, but the pair's management rejected it as the fee they would be paid was too low.
After speaking to the Dublin twins directly, Trinity Ents approached Jedward's management about performing at the Ball, but were told that the fee offered by Ents was too low for them to perform.
Ents has said that it is "happy to source two tickets" for the Dublin twins if they would like to come to the gig.
ADVERTISEMENT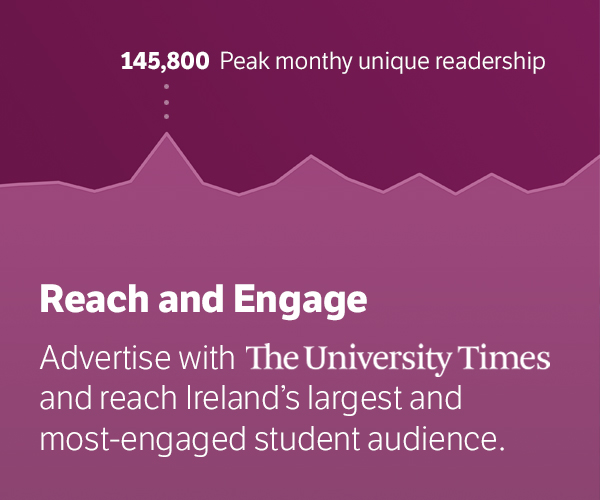 In an email statement to this newspaper, Trinity College Dublin Students' Union Ents Officer Greg Arrowsmith said that Jedward were originally "on our long-list of acts that we gave to MCD".
"When it turned out that they were not on the finalised lineup, and then the petition started, we reached out to them. They said that they were happy to play, but to talk to their manager. We did, and unfortunately they were not willing to play for what we had to offer."
The Ball budget, Arrowsmith added, has been "stretched by rising production costs this year and a determination to keep ticket prices the same".
"As such, what we offered them was less than what they were willing to perform for", he said.
Jedward have previously performed in College Green, ahead of a speech by visiting U.S. President Barack Obama in 2011.
With the Ball less than a week away, a slot for Jedward would have to come at the expense of a Trinity act, as the set list has been finalised. Those performing in the so-called "Trinity Tent" are the only acts without a paid contract.
Arrowsmith said: "We said in our initial email to them that we didn't have much to offer them, except for the undying love and attention of 7500 adoring students, but that we'd love for them to perform."
"Alternatively, we did offer them free tickets and the chance to do an Instagram takeover. Their manager refused this, citing it as a security risk", he continued. "We really did try our best to get Jedward here for Trinity ball, and if they are still willing to come I'm more than happy to source them two tickets."
Jedward did not respond to a request for comment by the time of publication. They previously said on TikTok that they had received "loads of requests" to play the Ball.
"We can't be turning up for nothing", they said, when explaining that nothing was confirmed with regard to the requests.
"Hopefully it all gets officialised and we can rock that stage and bring loads of good vibes."
Tickets for this year's Trinity Ball sold out in just under an hour. Tinie Tempah, CMAT and Alan Fitzpatrick will headline this year's Ball. The lineup also includes Irish rapper Biig Piig, electronic duet Prospa, DJ Seinfeld, Obskur and Kilkenny-based electronic duo 49th & Main.
Plantain Papi and Just Wondering will also play the Ball, as will DUDJ, the Trinity orchestra and Luke O'Neill's Metabolix group.
The Ball, one of the biggest events of the Trinity calendar, is taking place this Friday, April 22nd.
Jedward rose to prominence in 2009 when they appeared on the sixth series of The X Factor. While their performances were often derided – judge Simon Cowell described them as "not very good and incredibly annoying" – they finished in sixth place, apparently a result of a phenomenon of ironic popularity described as "the Jedward paradox".
They have released four studio albums and represented Ireland twice at the Eurovision Song Contest.