The government will invest an additional €307 million in higher education in an attempt to "settle the question" of third level funding.
It has also committed to a gradual reduction in the student contribution charge over an unspecified number of years. The staggered reduction will be "informed by an economic analysis including the dynamic effects of additional sectoral supports to be undertaken prior to each Budget".
A new funding and reform framework for higher education published today and titled "Funding the Future" outlines a new set of metrics for improvement within the sector.
ADVERTISEMENT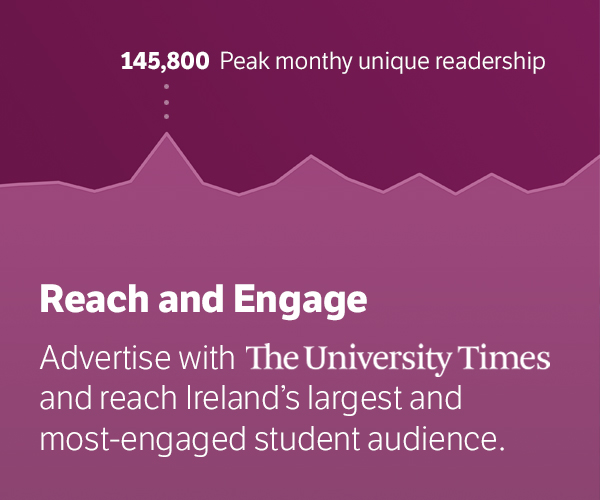 The strategy aims to improve funding for student supports, which has been relatively stagnant since 2011 despite a 25 per cent increase to the cost of student living over the same period, according to the government.
Among its immediate priorities is the reduction of the student to staff ratio to the EU average of 15.3 to 1. Currently, the average ratio in Irish universities is 19 to 1. Additionally, the government aims to increase third-level participation rates among under-represented groups.
In a press statement, Minister for Higher Education Simon Harris said: "Today is an important day for the future of our country as we set out the vision and direction of higher education funding in this country."
"It is my firm intention to take the pressure off families and listen to the calls of our younger generations. Measures to reduce the cost of education through changes to the Student Grant Scheme and the student contribution will be on the table for the coming budgets", he said.
"As always, the people we serve are central to all we do. Today, we settle the question on higher education funding. We will increase our investment. We will also support our students."
The new plan for higher education funding in response to the Cassells report of 2016 was due to be published before the end of 2021.
Cassells offered three solutions to the funding issues faced by Irish higher education institutes.
The first option was the abolition of the student contribution and the creation of a predominantly state-funded system. Introduced in 2011, the contribution is currently €3,000 per year and represents the highest third-level fees in the EU.
The second option was to keep the current student contribution charge and inject an additional €600 million into third level annually by 2021, almost double Harris's latest funding commitment.
The third and most contentious option was the introduction of an income-contingent loan system. However, Harris ruled out this option early on, saying that "they might work on paper, they don't work in reality".
The government faced criticism for its previous funding model.
In a press statement before the new framework was announced, Labour Senator Annie Hoey called for immediate financial relief for students.
"We know that this Minister has a long track record of making grandiose policy announcements without follow through whether that is Sláintecare, Safe Access Zones, free GP care or free dental care. The proof of today's announcement will be what financial relief there will be for students come September."
"Whatever the Minister gets in Budget 2023, the reality is it will still be another year before students feel any changes", she said.
"Similarly, today's announcement will not make any meaningful change for students in the here and now. Unfortunately, our students will still be paying some of the highest fees in Europe for "free" education."
Hoey added: "The Cassells report has given us a road map on how we can fully fund public education if only the Minister would be willing to lead us there."