Trinity is to confer honorary doctorates on Susan Denham, Adrian VS Hill and David McGrath in a commencement ceremony in the Public Theatre on Friday, June 17th.
Honorary degrees are given to "individuals of integrity, judgement and exceptional achievement whose acceptance of an honorary degree would add lustre to this university".
The conferring of an honorary degree acknowledges an individual's outstanding contribution to scholarship, society, culture or civil society.
ADVERTISEMENT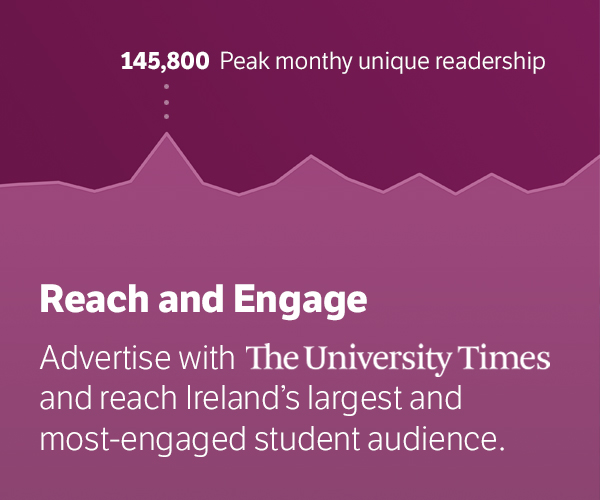 Susan Denham served as Chief Justice of Ireland from 2011 to 2017 and was the first woman to do so. Prior to this she was only the second-ever female judge in the Irish Superior Courts and the first woman to serve as a Supreme Court judge.
In an email to staff and students, Registrar Neville Cox said that Denham "has been a pioneer in the promotion of female participation at the highest levels of the legal profession".
"She entered into an entirely male-dominated profession", he said, "her role in challenging the culture of the legal profession at all levels cannot be overstated".
Denham, a Protestant, was also the first non-Catholic to serve as Chief Justice of Ireland.
Denham's work as judge resulted in the establishment of the Court of Appeals and she played a role in creating the European Network of Councils for the Judiciary.
"She wrote some of the most significant judicial decisions in the history of the State", Cox said.
She is also a graduate and former Pro-Chancellor of Trinity.
Adrian Hill is the co-leader of the Oxford-AstraZeneca COVID-19 vaccine group. He is also the Director of the Jenner Institute and Professor of Vaccinology at Oxford University.
Hill also leads a group which studies genetic susceptibility factors for common bacterial diseases at Oxford's Wellcome Trust for Human Genetics.
Cox said: "Professor Hill's group has been one of the leaders in the development of adenoviral and other vaccines against infectious diseases such as malaria and Ebola, and has tested them in clinical trials in Africa and Europe".
He also noted that "despite his remarkably busy schedule, Professor Hill has always shown extraordinary support for Irish students, graduates and researchers."
Hill is a Trinity graduate and Foundation Scholar and was made an Honorary Fellow in 2008.
David McGrath is a general practitioner and Director of the College Health Service.
He was previously the president of the Irish Student Health Association and head of department at the University of Edinburgh Student Health Service where, Cox said, "he was instrumental in expanding the premises and outreach of the Practice into the Community" and "played an important public health role in co-ordinating management of disease outbreaks and developed a strategic plan for the university's response should an avian flu outbreak occur".
At Trinity, "he was instrumental in having the College Health Service designated as a HSE testing site for diagnostic PCR testing" during the COVID-19 pandemic and "spearheaded a programme for on-campus vaccination".
Prior to the pandemic, McGrath led a campaign to make Trinity a tobacco-free campus.
"His tireless commitment to Trinity, and his endeavours to ensure staff and students alike are protected and given the best possible health care and advice, are simply exceptional", Cox said.