A top Trinity official recently urged College Board to maximise Chinese investment through the Immigrant Investor Programme (IIP), which allows individuals and their families to receive Irish residence in exchange for a minimum investment of €1 million.
In a confidential memo sent to members of Board on May 13th of this year, seen by The University Times, Chief Operations Officer Orla Cunningham described a "surge in demand for IIP visas in mainland China" resulting in a "short window of opportunity to try and increase the IIP funding on some existing projects" such as the Old Library redevelopment, Printing House Square and the E3 Learning Foundry.
First reported by the Business Post, the memo suggested the "opportunity" was a result of fears the Irish IIP system may soon end after a European Parliament report found the scheme was vulnerable to use for tax avoidance purposes. The memo also cited current coronavirus lockdowns in cities such as Shanghai and Beijing as driving demand for IIP visas.
ADVERTISEMENT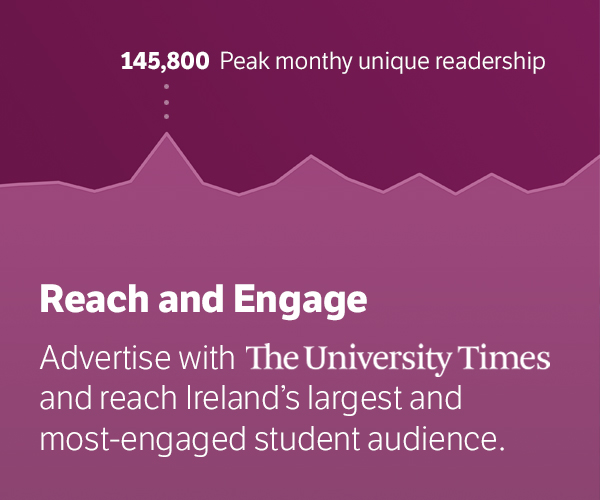 It is unclear whether the proposal was approved by College Board. Trinity declined a request for comment from The University Times.
The IIP programme allows individuals "of good character" and a minimum net worth of €2 million to gain residence visas in exchange for investment of at least €1 million over a minimum of three years in the Irish economy.
Since 2018, College has received €17.65 million in funding from 44 IIP donors.
In her memo, Cunningham notes a recommendation from Trinity's Commercial Revenue Unit (CRU) to increase an existing allocation for €8.8 million in IIP funding for the Old Library redevelopment project to €24.8 million. Cunningham also recommended IIP funding for the "Innovation Hub", part of College's plans for the Trinity East campus, be given an additional €3.6 million in IIP funding.
Overall, Cunningham predicted that 39 new IIP donors would be required.
The memo said that approval from College Board would allow for proposals for the funding to be submitted on the 28th of May, with the Irish Naturalisation and Immigration Services (INIS) panel meeting in "early June", but noted that there "is no guarantee of success until approved".
College Board last month approved a 2.33 per cent fee increase for non-EU undergraduate and all multi-annual postgraduate students for the 2023/24 academic year as well as in each of the subsequent four years.
The decision was made despite the dissent of all three Trinity College Dublin Students' Union (TCDSU) board members. The increase is linked to inflation and a provision has been included to revisit the rate after two years.
The Graduate Students' Union (GSU) President Gisèle Scanlon – who is the fourth student member of College Board – was not present at the meeting due to illness.
The move to increase fees beginning in the 2023/24 academic year comes after Provost Linda Doyle opted in March not to proceed with a similar 2.33 per cent increase for non-EU and postgraduate students in the 2022/23 academic year, despite a slim majority on Board voting for the hike.
In an email to students, TCDSU President Leah Keogh said: "We are incredibly dissatisfied that College continue to take advantage of international and postgraduate students, who are often the most exploited within our community."
"Whilst we were successful in reducing the increase from a once proposed 5%-2.3%, these fees are already extortionately high and a major barrier to entry for so many."
"We have insisted on a commitment to a fee strategy, which will explore how we currently set fees and provide scope to revise this model of exponential growth, along with ring-fenced funding to support international students in financial hardship".
Keogh's email linked to an email from Doyle, outlining the fee increases and their rationale.
In that email, Doyle said that while "the annual increase of 2.33% from 23/224 onwards is not something I'm sure students would welcome, this falls significantly short of the hyperinflation that we are experiencing at the moment".
"We do need to ensure that we can continue to provide student supports and services at the current levels."
"I note too the strong representations you and other student representatives made about the impact that fee increases have on the welfare of students, and this factored strongly in the Board's decision to freeze fees for the coming academic year," she added.