The Union of Students in Ireland (USI) today joined the cost of living crisis protests that took place in Dublin, Cork, Limerick and Galway.
Hundreds of people gathered at Parnell Square before marching to Leinster House as part of the protest organised by the Cost of Living Campaign group chanting "prices are rising but so are we" and "housing for people, not for profit".
The campaign group aims to bring together political parties, workers' unions, pensioner groups and students' unions in an effort to gain multiple perspectives on the cost of living crisis.
ADVERTISEMENT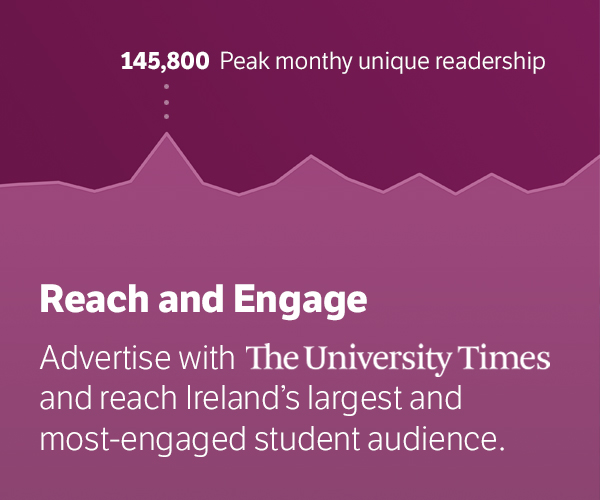 The USI joined members of Sinn Féin, Aontú and People Before Profit, representatives from SIPTU and other trade unions and pensioner groups in Dublin as they called on the government to act on the rising costs of living.
In a statement to The University Times, USI president Beth O'Reilly said: "USI are proud to stand as part of the Cost of Living Coalition which recognises the effects that government inaction is having on all aspects of Irish society".
They continued: "For students, the cost of living has risen 25% over the past decade and any planned reform is a slow process. We are calling for swift action on the two most pressing issues for students – accommodation and the student contribution charge, but ultimately long-term we need to see a radical overhaul of our higher education system that prioritises students as the number one stakeholder in all HEI's".
Speaking at the protest in Dublin in addition to O'Reilly were Sinn Féin leader Mary-Lou McDonald, homelessness campaigner Fr Peter McVerry, People Before Profit TD Richard Boyd Barrett, Independents 4 Change TD Joan Collins, and Chief Executive of the Senior Citizens Parliament Sue Shaw.
Addressing the crowd outside Leinster House, McDonald said: "Let the government be very very clear – if they continue to drag their heels and look the other way, if they continue to allow their people to suffer on, we will be on the streets."
"We will be on the streets every weekend if that is what is required because we will not give up on fairness, we will not give up on equality, we will not give up on change because God knows that is precisely what Ireland needs."
McVerry also addressed the crowd, saying he "ask[ed] himself why would any young person stay in this country".
"We've had a housing crisis for several decades now and it's simply getting worse. House prices continue to go up as the cost of materials and labour go up and are becoming more and more unaffordable for ordinary people. We need action and we need action now", he concluded.
In attendance at the protest in Galway was Students4Change chairperson Laszló Molnarfi, a second-year PPES student.
In a statement to The University Times about his involvement with the protest, Molnarfi said: "We are out today because the cost of living crisis affects everyone, from students to workers to pensioners".
"A first-year non-EU international student in Dublin can be expected to pay around 30,000 to 40,000 euros just for the tuition fee and rented accommodation. Many of us, both EU and non-EU international students, are forced into expensive student accommodation due to not knowing the private rental market when we arrive in Dublin", he continued.
He added: "I know students who are being evicted, who are struggling to pay for groceries, and who are at risk of not getting their degrees due to the tuition fee arrears. I know friends who have stayed in terrible conditions, cramped in tiny spaces as they sat through their exams with other non-EU international students. For some, it is the only option, due to the cost of living crisis in Ireland".
"We must not accept it, we must put control over the economy into the hands of the people and provide housing for all."