Circular fashion communication platform Ecode has won LaunchBox 2022, Trinity's annual student entrepreneurship competition.
Founded by Trinity students Elise Vens, Emmet Lowry and Nathan Gaborieau, Ecode allows fashion brands to inform customers about their sustainability efforts, enabling them to make sustainable decisions.
Ecode beat nine other teams that pitched their ideas to venture capitalists and angel investors as part of the LaunchBox final known as Demo Day. The LaunchBox finalists represented nine of Trinity's schools, and their startups encompassed industries ranging from healthcare to quantum computing.
ADVERTISEMENT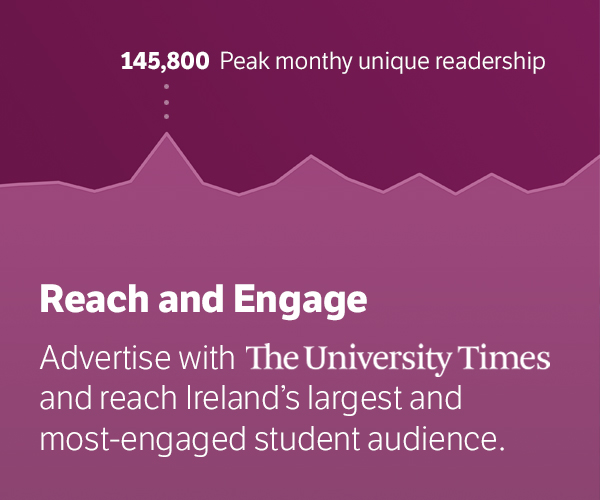 LaunchBox provides mentorship, funding, access to alumni and investors and a collaborative environment for launching new ventures to student entrepreneurs.
Imprint Esports, a company that helps esports teams analyse players' performance, came in second place. In joint-third place were Givedish and Netsso. Givedish operates a "get a dish, give a dish" model that aims to help end food poverty, while Netsso is an encrypted cloud platform that assists with the information requesting process of corporate transactions.
The top three teams will each receive cash prizes and co-working spaces to support their startups.
In a press statement, Tangent CEO Ken Finnegan said: "At Tangent, Trinity's Ideas Workspace, we emphasise the importance of agility and innovation in all of our courses and programmes, and it has never been more necessary and important than in the current climate."
"Both the LaunchBox programme and the LaunchBox startups have demonstrated unparalleled flexibility and innovation in the move to a fully online programme and are a testament to the culture of creativity and adaptability here in Trinity", he said.
Tangent's Head of Entrepreneurship Gavin Drohan added: "Trinity is known as a community of innovators, and this reputation is undoubtedly sustained thanks in no small part to LaunchBox. It was so encouraging to witness the next generation of entrepreneurs present their big ideas to a packed room representing the Irish start-up ecosystem."
Companies associated with LaunchBox have created approximately 300 jobs and raised over €100 million in investment and funding since 2013.
Among LaunchBox's alumni are FoodCloud, a social enterprise that helps businesses redistribute surplus food to those in need; Touchtech Payments, a payment processing company that was acquired by Stripe in 2019, and Equine MediRecord, a company that digitises the medical records of the star horses of the horse racing industry and has recently received a €10 million investment.