The government has announced a once-off reduction in the student contribution charge by €1,000 as part of Budget 2023 in an attempt to address the rising cost of living and attending university.
This accompanies a once-off double payment of the SUSI grant and a once-off payment for PhD students to assist with the costs of living.
Announcing the measures to the Dáil today, Minister for Public Expenditure and Reform Michael McGrath said: "To support students and their families, I am announcing a range of measures that will benefit young people in this Budget including a once-off reduction in the Student Contribution of €1,000 for eligible students in the 2022-2023 education year."
ADVERTISEMENT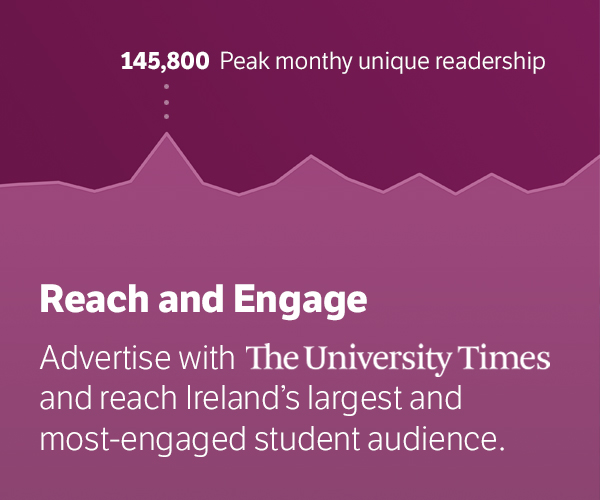 He also announced "a once-off double monthly payment for those in receipt of the SUSI maintenance grant" and an extension to "the 20 per cent public transport fare reduction and the Youth Travel Card discount of 50 per cent on all operators' services to end 2023".
In a video published to his TikTok and reposted on Twitter, Minister for Higher Education and Research Simon Harris confirmed the reduction, adding that if students had already paid €3,000, they would get €1,000 back.
"If you paid the €3,000 registration fee, we're knocking €1,000 off it right now. If you paid the fee in full, you'll get €1,000 back. If you haven't paid it in full, €1,000 will be knocked off your next bill", he said.
Commenting on the one-time double payment for those in receipt of SUSI grants, he added that "if you get a student grant we'll give you a double payment in the month of December, helping you out before Christmas".
The SUSI maintenance grant will also increase from January 2023 in addition to the one-time double payment, with an increase of 14 per cent for those on the special rate and band one and 10 per cent for the remaining bands.
The income limit to qualify for a 50 per cent reduction in the student contribution charge under SUSI will also increase to €62,000, benefitting around 8,000 undergraduate students.
An additional €150 million investment will also be made over 2022 and 2023 as part of the budget to secure the financial future of the higher education sector. A total of €3.9 billion has been allocated to further and higher education for 2023.
The measures received criticism from the Union of Students in Ireland (USI) for not going far enough to alleviate the pressures faced by students in third-level education.
In a statement published to Twitter, the USI called the budget "a missed opportunity to permanently reduce the Student Contribution Charge" and that while the measures are welcome, they are not enough to guarantee security for students.
"While the 'once-off' €1,000 reduction is of course welcome, students are left not knowing where they stand for the future, and the measures set to be introduced to SUSI from next year will not remove the significant barriers that currently face the hardest-pressed students and their families", the statement said.
"This once-off reduction will be quickly spent by students on high rents and soaring costs-of-living – we need a move towards publicly funded higher education now."
The Irish Universities Association (IUA) also criticised the announcements for not addressing the deficit in funding.
In an email statement, a spokesperson for the IUA said: "While there are many positive elements to Budget 2023 for higher education, the amount provided for the deficit in core funding at €40m is very disappointing."
"This represents just 13% of the €307m gap in funding identified by government. We need government to accelerate their response to the funding crisis in the sector in line with the commitment given just 4 months ago in Funding the Future. The provision of €32m to fund extra students arising from demographic growth is welcome. We await further details of the level of funding for these students which must be at the higher rate, consistent with the Funding the Future commitments."
They did however welcome the supports for students in the budget. "The targeted approach to the student contribution costs from 2023 are particularly welcome. It is essential that government resources are provided to those that need it most if we are to continue to expand access to higher education to those that cannot currently avail of it."