Minister for Higher Education and Research Simon Harris confirmed a number of measures outlined in Budget 2023 at a press conference today, including the €1,000 reduction in the student contribution fees and a 10–14 per cent increase in the SUSI grant. 
Speaking at the conference about the student grant increase, Minister Harris said: "we've gone from a minority of students in Ireland qualifying for support to a majority of students now qualifying for support."
"It is my job as minister to ensure every person, regardless of their background, has the same opportunity to access further and higher education", he continued.
ADVERTISEMENT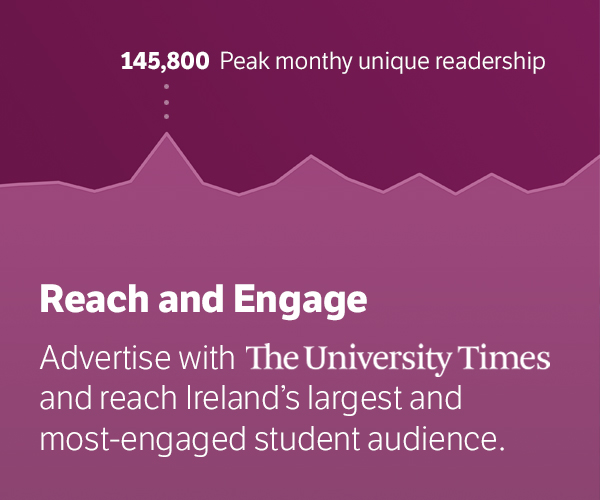 "The student maintenance grant is a vital tool in helping us deliver fairness and equality for students across our education sector, but we know it can do more. That's why as part of Budget 2023 we are making significant changes which will see students have more money in their pockets to help them tackle the challenges posed by the cost of living crisis."
He also confirmed that "if you're in receipt of the highest rate of the student grant you will have been due to get over €600 in the month of December. You will now be due to get over €1,300 in December". 
"From next year, if you earn €100,000 a year or less into your house, you won't pay the €3,000 … it's been reduced by €500 on a permanent basis", he added. "And if you have €62,000 or less … you will now be eligible for half fees."
"I've established a structure in which we can make progress, and I think the structure is quite good now because we've brought the registration conversation into SUSI", the minister said. 
"Rather than having two conversations next year, we can have one coordinated conversation about the SUSI-student grant connection."
When asked about the different amounts of funding dedicated to further and higher education, Minister Harris explained that the ​​€150 million investment is composed of three parts: €40 million of core funding, which he says "will do two things in line with our reform plan, one of them is to increase staff, and it will also provide funding to start pathway programs between further and higher education"; €32 million in demographic funding (which provides a certain amount of funding per new student to higher education institutions) and the remaining €78 million will be used to address funding deficits and costs associated with heating, lights and other maintenance. 
The minister also addressed the dissatisfaction expressed by postgraduate students who are not included in the €1,000 fee reduction. He explained that postgraduate fees are "done differently in this country" in that postgraduates have a specific fund to assist with their fees. 
"If you have an income of €55,000 or less, you qualify for a contribution towards your fees. That qualification was €3,500, and we're increasing that by €1,000", Minister Harris explained. With this once-off increase, the postgraduate tuition fee contribution grant is now a total of €4,500 for this academic year.
Explaining the reasoning behind the budget's focus on undergraduates, he said: "if we have to start from somewhere I think it was right and proper to start with the €3,000 levy for undergrads."
"It's a balance between universal and targeted measures", he added.
Minister Harris was also asked about the dissatisfaction expressed by universities with the gap in core funding and only being able to recruit 300 new staff members, to which he responded, saying that "this is a budget in the context of a war in Europe and a cost of living crisis. We want to make sure that no one goes cold this winter – that we tackle child poverty", and so "there does need to be a dose of reality about it".
"If I didn't give them money for the lights, that would have to come out of the core funding", he said. "If I didn't give them a significant uplift for demographic funding, there'd just be a new hole, a new gap, so they have to look at this as a total package. There's not many people I represent who think €40 million is a small amount of money."
"I'm not just the Minister for Higher Education, and every cent of money that we put into Higher Education we put into Further Education", he added.
Addressing the issue of private colleges not being included in the €1,000 fee reduction, the minister explained that the measure applies to everyone that currently pays the €3,000 fee, which may exclude certain private institutions or international students as a result. 
"It's quite a straightforward measure in a way, but there are people who aren't included in that figure because that's not their system", he said. 
"I want to have a conversation with the private institutions, if you are designated as a HEI in Ireland does that open up a conversation about benefiting the students, and the HEA bill does give the opportunity to have a conversation around designation."