Around 200 people gathered outside Leinster House today to protest stipend pay for PhD students.
The protest, organised by the PhDs' Collective Action Union (PCAU), was attended by representatives from the Trinity College Dublin Graduate Students' Union (GSU), Students4Change, the TCD Postgraduate Workers' Alliance, the Union of Students in Ireland (USI) and the Technological University Dublin Students' Union (TUDSU).
Alongside their calls to increase the stipend from the minimum €16,500 per year, students raised concerns about non-EU student work visas, a low amount of maximum hours for weekly work and increased accommodation costs in Ireland.
ADVERTISEMENT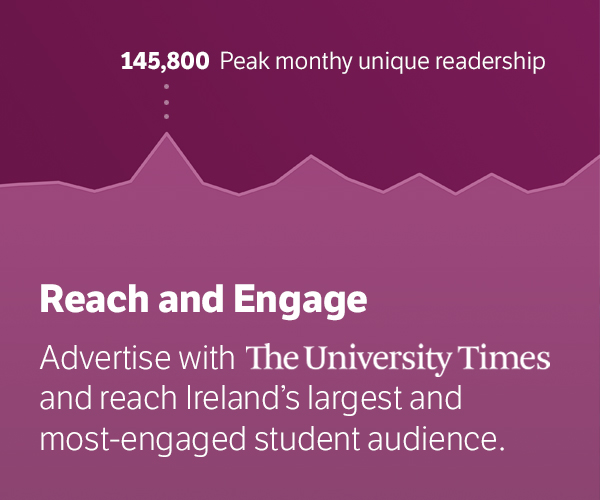 Speaking to The University Times about the protest, USI Vice-President for Postgraduate Affairs Waqar Ahmed said: "We stand today in solidarity with all postgraduate researchers across Ireland."
"There is already an unequal base among students starting research courses, and now with the government announcement that only 300 of the new students will be getting €28,000 while the average stipend is €13,000 across Ireland, it's even more unfair", he continued.
"We demand that the government invest more into the research with existing students as well as new researchers across Ireland."
TUDSU President Brian Jordan also spoke to The University Times about the issue, saying that the TUDSU is "disgusted by the fact that there are certain PhD students who are being paid significantly less money into their stipend based on when they started".
"It's completely not equitable with the cost of living crisis. If you think of the inflation, the cost of living, and then they're expected to live off €18,000 a year which is less than minimum wage, it's absurd."
In an email to The University Times following the protest, GSU President Marcos Porfirio said that "getting workers' rights for PhD students is amongst the top priorities of the GSU this year".
"Connor Reddy [Chair of TCD Postgraduate Workers Alliance] perfectly articulated the senselessness of the current policy, especially that it detracts talented people from coming to Ireland. I hope that increased efforts from postgraduates leads to policy changes both in Trinity and the Dáil."
The statements came in response to several schemes laid out by Minister for Higher Education and Research Simon Harris in his Innovate for Ireland plan. Part of the scheme raises the current €18,500 yearly stipend for postgraduates to €28,000 per year for certain postgraduate students selected at the government level.
The scheme has received backlash from current PhD students, with many calling for the same amount to be applied to all PhD stipends in order to offset the rise in inflation, accommodation costs and costs of living.
Boyi, who is a student from China finishing his last year of postgraduate study at DCU, voiced his frustration with the current policy, even recommending that other international students avoid coming to Ireland for postgraduate study.
"I wouldn't encourage people to come here for a PhD. I have friends and I tell them: 'Do not come'", he said.
This sentiment was echoed by TUDSU Postgraduate Officer Jessica Perez: "New PhD students get €28,000 a year, what will happen to the people who have three years left?"
"The financial struggle we have is affecting our mental health, it's detrimental", she added.