Independent Senators Lynn Ruane and Alice-Mary Higgins and the Union of Students in Ireland (USI) have urged Minister for Higher Education Simon Harris to amend the Higher Education Authority (HEA) Bill ahead of it being debated in the Seanad.
Senators Ruane and Higgins of the Seanad's Civil Engagement Group raised concerns regarding the bill's impact on student union and trade union representation in higher education institutions' governing bodies.
The bill currently does not specify that student members of colleges' governing authorities must be student union representatives. It also does not provide for any form of trade union representation in governing bodies.
ADVERTISEMENT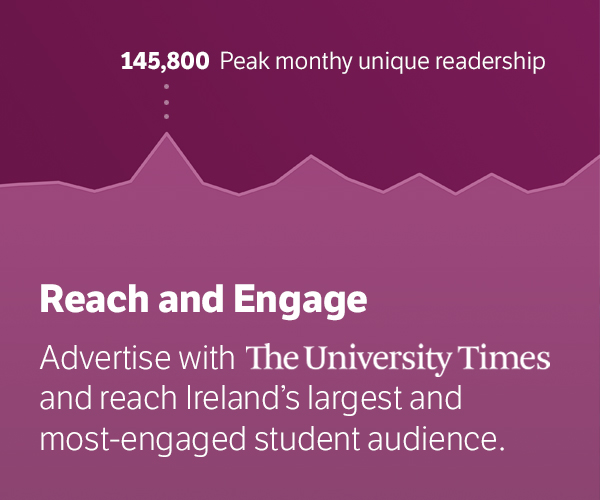 In a press statement, Senator Higgins said: "The removal of any legislative guarantee that student unions and those they represent will have a voice in the governance of these institutions can only be seen as a regressive step."
"It is also really regrettable that provision has not been made for the participation of trade unions and the workers they represent."
Senator Ruane said: "Equity in governance is something that should continue to be provided for in law. Instead we are seeing a step backwards and a removal of power from both student and trade unions, groups who represent the two largest cohorts in academia – students and workers."
"We need good decision making on our academic governing bodies and removing guarantees of representation will lead to worse outcomes for staff and students", she added.
The USI also emphasised the need for student union representation in college governing bodies in an open letter to Minister Harris.
The letter said: "We are particularly concerned about the make-up of governing bodies of our institutions. While you conceded that two student representatives were not adequate and amended the bill to instead include three, there is no stipulation anywhere in the bill that these positions will be held by our elected student representatives."
The USI also said that if the bill is amended to clarify that student representatives must be members of students' unions, a clear definition of a students' union is required.
"The lack of a strong definition of a students' union in the bill means that even if this wording was amended to clarify that student representatives must be elected members of a students' union, both colleges and the Minister for Higher Education are the ultimate decider on what constitutes a students' union", the letter said.
"Given the unique role of the students' union as the primary advocates for students, this often places us in opposition to the decisions of colleges and indeed the Department of Higher Education."
"To allow either of these bodies to define the role of a students' union would be to delegitimise the autonomy of our Students' Unions", it added.
The USI urged Minister Harris to reconsider his "previous rejection of further amendments as the HEA Bill moves towards the final stage, and to ensure that student representation is cemented in this legislation in a manner that is not merely tokenistic".
Trinity College Dublin Students' Union (TCDSU) president Gabi Fullam also noted in a post on Twitter that "the Universities Act 1997 explicitly states that those on College board must be Union members – yet the current HEA bill is regressive, as it throws away any protected definition of student representation or student unions".
Senators Ruane and Higgins also had concerns regarding the discretionary power that Minister Harris would have to require college governing authorities to comply with and implement government policies.
The Senators have proposed amendments which would stipulate that the policies requiring compliance would be written into law or statute or be agreed upon by the HEA Board and would not, for example, encompass direct memos from a future minister.
The Civil Engagement Group has proposed over 100 amendments to the bill, addressing issues such as equality, academic precarity, academic freedom and sustainability.
Senator Ruane said that "the Minister needs to listen to legitimate concerns and use the Seanad debate this evening as an opportunity to fix the glaring problems with this legislation".