Trinity and the multinational technology company IBM have agreed to collaborate on research into new materials to be used in areas such as environmental sustainability and pharmaceuticals.
The collaborative research, agreed to by Trinity and IBM as part of a memorandum of understanding (MoU), will use new approaches such as cloud-based, AI-driven laboratories, remote robotic laboratories and computational methods to create new materials with targeted properties.
The new approaches aim to accelerate the discovery of these new materials, some of which will be used in the areas of environmental sustainability, energy storage and conversion, decarbonisation and polymer science.
ADVERTISEMENT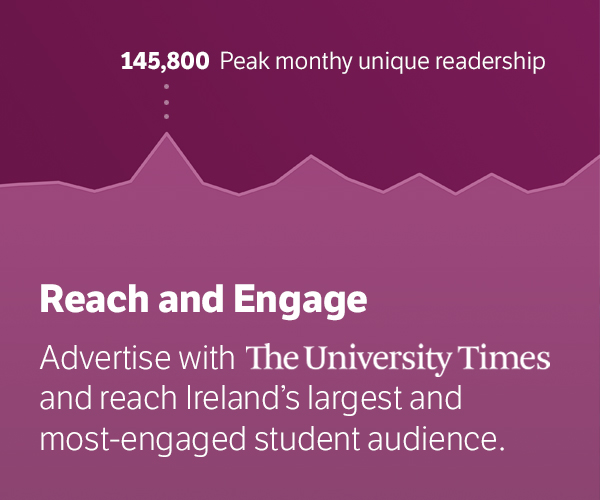 New drugs and pharmaceuticals may also be discovered as a result of the research.
Trinity and IBM have also agreed to extend their pre-PhD programme that offers PhD candidates the opportunity to gain industry experience by working with scientists on real-world problems whilst undertaking a co-supervised project.
The programme is designed for students interested in completing PhDs in quantum computing, AI, security and accelerated discovery.
Professor Wolfgang Schmitt, Trinity's Dean of Research, said in a press statement: "Both Trinity and IBM are committed to research excellence. We look forward to working closely together to develop exciting innovations that will provide the basis for societal and technological progress at a time when issues of sustainability and energy use and storage have never been so pertinent."
Professor Schmitt added: "The joint activities supported by this MoU will position Ireland to develop new partnerships between industry and academia and help to attract new industry partners to Ireland."
"Given the great potential for accelerated discovery to revolutionise the way we work and conduct research, we are also committed to including a pre-PhD programme to train the next generation of talent in this area."
"AI-driven, automated synthetic laboratories that apply state-of-the-art computational, synthetic and analytical methods, provide fascinating perspectives for scientists."
He further commented that "future accelerated discovery concepts will significantly reduce the time requirement for materials discovery and help us to make our laboratories more sustainable using smaller quantities of solvents and reagents".
Director of IBM Research Europe, Ireland, Juan Bernabe-Moreno said in the same press statement that "this agreement reinforces the close partnership between IBM and Trinity College Dublin including research in accelerated discovery, and an intent to extend our pre-PhD programme to help pursue a joint research agenda to tackle some of the world's biggest challenges".
In addition to increased collaboration in the areas of research and education, Trinity and IBM also intend to engage in industrial partnerships and upskilling outreach activities.