CAO points for courses at Trinity have fallen by an average of 3.5 points, with random selection continuing to occur in a number of courses.
Places in nine single honours courses were allocated by random selection to students who achieved the minimum points requirement, compared to 17 in 2021.
These were Management Science and Information Systems Studies (MSISS) and Dental Science at 625 points (both unchanged from 2021); Philosophy, Political Science, Economics and Sociology (PPES) and Pharmacy at 613 points (both unchanged from 2021); Human Health and Disease and Global Business at 601 points (both unchanged from 2021); Physiotherapy at 590 points (unchanged from 2021); Biological and Biomedical Sciences at 578 points (unchanged from 2021) and Radiation Therapy at 556 points (down from 577 in 2021).
ADVERTISEMENT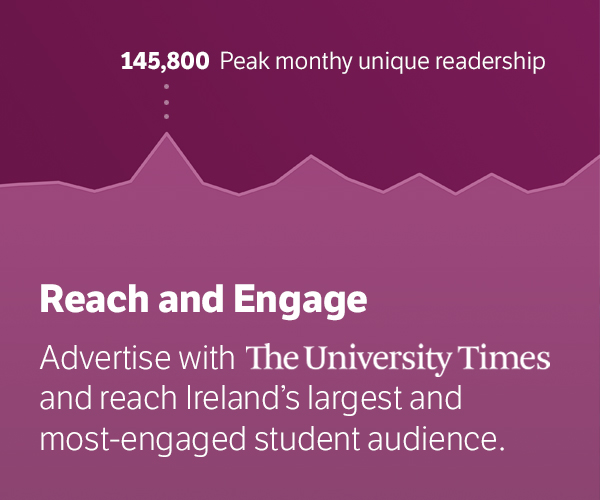 Trinity received a record-high number of first choices, with 11,091 students putting Trinity at the top of their lists. This number has risen steadily over a number of years and is up 45 per cent since 2019. Of the students who secured offers at Trinity, 84 per cent received one of their top three choices, while 60 per cent received their top choice.
There were nine courses which required at least 600 points.
In a press statement, Vice-Provost Orla Shiels said: "This is the first academic year since 2019 that first year students can look forward to a close-to-normal on-campus experience. We hope that, despite the obvious difficulties that many are facing with accommodation, they will be able to take advantage of all the opportunities that are open to them as third-level students."
"However, I am concerned about the inequity brought about by grade inflation. A lottery system for high-points courses is very unfair. We need to get back to a fairer competition. As the economist Fred Hirsch once said: 'If everyone stands on tiptoe, no one sees better'", she added.
This year's leaving certificate grades were adjusted to match the record-high grades of 2021, and therefore high CAO points and intense competition for college places were widely expected. Grades in 2021 were exceptionally high as students could choose to both sit their exams and be given an accredited grade and were awarded whichever grade was higher.
Grade inflation has led to the increased use of random selection to fill college places. In some high-points courses, even the maximum 625 CAO points did not guarantee students a place.
Minister for Education Norma Foley has said that adjustments to the leaving certificate will continue in 2023 to allow students greater choice on papers and to ensure there is "no cliff edge" regarding a reduction in leaving certificate grades.