Climate change is a global issue that is destroying the world as we know it. It is a progressive and lethal problem that requires the combined efforts of everyone to stop it in its tracks. Everything and everyone is affected by climate change, animals in particular. Their habitats and resources are being demolished, and more and more animals becoming critically endangered. Knowledge is essential for preventing the continuation of climate change – the world needs to be educated on its effects and how we can help to slow down and stop its progression. 
Zoos around the world, including Dublin Zoo, have been working to spread awareness in relation to climate change, as well as looking for ways to help the animals it impacts the most. I had the pleasure of interviewing Andrew Mooney, Conservation and Research Officer at Dublin Zoo, and Aileen Tennant, Head of Discovery and Learning at Dublin Zoo. I spoke to them in relation to challenges faced by Zoos in regards to climate change, and how Dublin Zoo works to educate our students in relation to these issues. 
I asked Mooney how climate change is affecting zoos. His response? Their current biggest issue is animal species in the wild becoming endangered and threatened. According to a statement by Iberdrola Ireland, 41,000 species – more than a third of all those known – are in danger of extinction. The group states that "climate change is accelerating the sixth extinction". The previous five extinctions occurred mainly due to meteorites and volcanic eruptions over the last 450 million years. This sixth extinction, however, is being caused by the human population. 
ADVERTISEMENT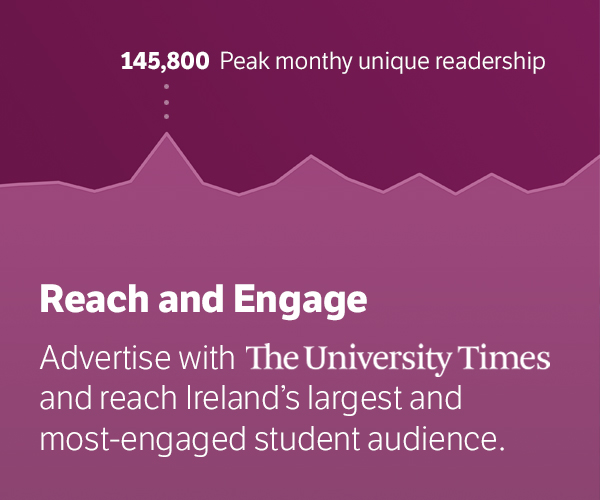 Mooney went on to discuss the difficulties that zoos face in terms of predicting which species they will need to focus on in the future. "We often use the IUCN Red List to help us prioritise species for conservation efforts", he explained. The International Union for Conservation of Nature (IUCN) provides lists to indicate how endangered a species is. There are seven levels on the IUCN red list: least concern, near threatened, vulnerable, endangered, critically endangered, extinct in the world and extinct. At every habitat in Dublin Zoo, visitors can find information on each species including which red list level they fall into. Such lists are crucial to zoos as they play a large role in relation to which species they inhabit and put aside funding for. 
He explained how due to climate change the list is changing rapidly and the workload for zoos has increased immensely as they aim to prevent as many species as possible from reaching such drastic levels. "With climate change projections, they (the animals) can very quickly move from least concerned to critically endangered." 
Climate change has also been impacting transmissible diseases such as the Avian influenza, known more commonly as bird flu, a variety of influenza caused by viruses adapted to birds. The virus can be fatal, and can stably adapt and sustain person-to-person transmission. Climate change is altering bird migration, which in turn influences the virus' transmission cycle, and directly affects virus survival outside the host. Increased temperatures due to climate change is directly affecting birds by forcing them to use more energy for thermoregulation. This can disrupt their maintenance, reproduction, timing of breeding and migration, and reduce survival or fitness, leaving them more susceptible to catching viruses. 
Dublin Zoo has over 100 Chilean flamingos, and the breeding of these birds has been severely interrupted due to the Avian flu. The zookeepers were forced to keep the flamingos inside to try and protect them from catching it. This, however, resulted in them not having the required space to breed. "When they're brought inside, they don't have enough space to go through the full mating ritual, to build their nests like they would in the mud outside in their habitat". 
A vaccine was given to the flamingos, but it was only done late in the season and this meant it was too late for the flamingos to breed. Andrew informed me that they are "hopeful, the fact that they have the vaccine now, next year they won't have to be brought inside if there is an Avian Influenza outbreak, and that breeding can resume". However this is not for certain as more disease transmission may occur, and the flamingos were not the only species of bird affected. Waldrapp ibises, ostriches, little egrets, peafowls, citron-crested cockatoos, humboldt penguins and Indian runner ducks were also moved inside for their protection. 
As many of us know, climate change is resulting in a shift in temperatures greatly affecting the habitats of many animals both in the wild and in zoos. Andrew used the Minnesota Zoo in the US as an example of this. The zoo once had a large herd of musk oxen, with a successful breeding program. Musk oxen, which are native to the arctic tundra, have lived at the zoo since 1977. Since 1980, 65 musk ox calves have been born. However, due to rising temperatures in Minnesota, around ten years ago, the zookeepers began noticing changes with the musk oxen. The humidity began to greatly affect them, as the summers continued to get warmer. The average annual temperature in the area had risen from 44.42 degrees celsius in 1970 to 47.89 degrees celsius in 2020, an increase of 3.5 degrees. 
Minnesota's top ten warmest and wettest years since 1895 occurred between 1998 and 2017. Nights have warmed 55 per cent faster than days since 1970, and winter has warmed thirteen times faster than summer. Not only were animals in the zoo affected, but migratory birds were reported arriving and having their breeding season earlier. Keepers of the musk oxen recorded clear differences between the animals' behaviour depending on the temperature. The zoo had to make the difficult decision to stop breeding the musk oxen, and to no longer accept any more herd members. In 2021, Minnesota Zoo were left with no choice but euthanise the two remaining elderly female musk oxen they had due to age-related health issues, most likely due to the rise in temperatures. 
Dublin Zoo has its own discovery and learning centre catered to teaching both the younger and older generations all about our ecosystem. Aileen Tennant, the head of the centre, states that "the majority of our programmes are focused on messaging about actions learners can take to live more sustainably in order to reduce their contribution to climate change drivers and thus contribute to saving wildlife and habitats, both in Ireland and globally". 
Dublin Zoo has courses linked to the school curriculum as well as non-school-based learning. The school-related courses are taught to both primary and secondary students as well as offering teacher training. Having children be informed in relation to climate change at such a young age is absolutely essential for making changes in the future. Training teachers will also further spread knowledge, which will eventually be shared to more children and so on. There are specialised workshops for junior certificate teachers, with in-depth messaging about climate change and its impact on biodiversity. 
Aileen explains that the focus of these workshops is "to provide deeper understanding of some of the drivers of biodiversity loss and climate change and to empower teachers to look to actions they and their students can take to mitigate against these". The informal courses even include parent and toddler sessions designed to help children grow closer to animals and  nature. 
One of the primary school courses aimed at third to sixth class, called 'Champions for Conservation', looks at the threats facing wildlife, and what it is we can do to help. It is crucial to encourage young people to start developing eco-friendly habits as soon as possible, so that these habits stick and remain for the future. Dublin Zoo is currently developing its next Conversation Education Strategy, and it is planned to combat programming around climate change to support the addition of Climate Action as a new leaving certificate subject in 2024. 
Climate change is undoubtedly real, and its effect will soon be irreversible unless everyone gets on board to combat it and make a real difference. Wildlife centres, such as Dublin Zoo, act as a way for us to educate ourselves, and truly learn how we can make such a difference. Those who work for Dublin Zoo are not only caring for the animals, they are looking out for the world as a whole.