It's always exciting when an independent fashion business opens locally. It's even more exciting when this business is filling a gap in the market for rental fashion in Dublin. Mother and daughter René and Yolandi Blom, two fashion enthusiasts, are embarking on a business venture. They are setting up Neutrals, where customers can rent luxury handbags and purchase clothing at an affordable price. They believe that fashion should not only be for the privileged. In an interview with The University Times, Yolandi discusses this exciting new venture.
René is working as an office coordinator and Yolandi is studying law while they are simultaneously pursuing their dream of owning an authentic boutique. "We aim to make the luxurious lifestyle more affordable", Yolandi explains. "We will be offering luxurious designer handbags to rent at a fraction of the cost price and finely selected European and African garments for sale. All products will be neutral colours. Hence why we have chosen the name, Neutrals." 
Yolandi describes the Neutrals look as "warm, authentic and exquisite". "We will be stocking everything neutral", she adds. "There will be white, beige, ecru and khaki garments for sale. Our handbag range will also consist of white and beige, except we will have a sprinkle of black handbags as well, as all neutrals go so well with black."
ADVERTISEMENT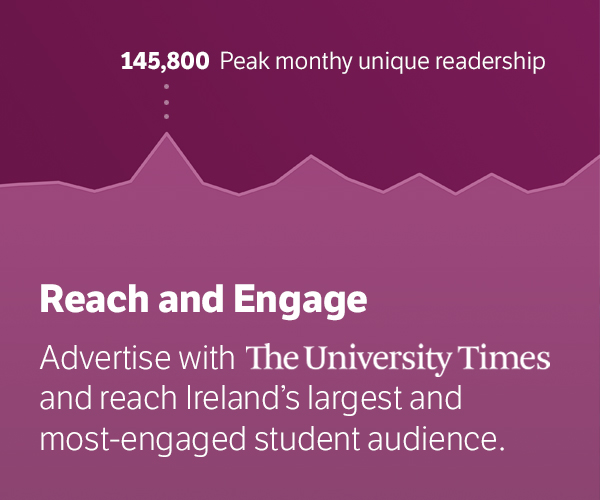 "Our mission is to make the luxurious lifestyle more accessible and affordable to all ladies of all ages", Yolandi says. "We are also originally from the beautiful South Africa, and therefore we have chosen to bring a few African garments to offer in Ireland." When asked why she thinks the rental market appeals so much to consumers, she sums it up perfectly: "They only have to pay a fraction of the original price to get access to luxurious, designer items."
Delving further into their ethos for the shop, Yolandi insists, "every lady would love a designer handbag, especially to use on a holiday or for an event. However, not everyone can afford it and therefore not everyone has it. Thus, we are here to make luxurious designer handbags accessible to anyone for a fraction of the price that it costs to buy a designer handbag, by rather only renting one for the occasion". 
Furthermore, she believes that the rental market is not just about affordability but also sustainability. "In my personal opinion it is to do with both affordability and sustainability. Affordability, as it is our mission to make luxuries more affordable and accessible, and sustainable for the purpose of the handbags being available for a long period of time. We also finely select our handbags by only selecting handbags that will never go out of style to ensure sustainability."
Yolandi will not go into too much detail about what will be on offer since she is planning a surprise reveal for the launch. She tickles my excitement, however, by mentioning Christian Dior, Louis Vuitton, Gucci and Saint Laurent. They will start with four cross-body bags, as well as European and African garments, and continue to grow their collection from there. The garments, although luxurious, will cater to different budgets. When asked what she thinks the next "it-girl" bag will be, she has a firm favourite. "In our collection, it will definitely be the Lady Dior Chain Pouch." She describes it as "minimalistic yet so classy". 
The launch is expected to take place in January 2023. The mother and daughter are still looking for a suitable store location in Dublin. They will start creating content in December and are therefore looking for women to take part in a shoot. Yolandi urges readers who are interested in participating to follow their Instagram, @neutrals.ie, or to like their Facebook page, Neutrals, and to message them on Instagram.