The music scene within Dublin varies from indie to techno and everything in between. With groups of DJs coming together and creating platforms and techno's rise to mainstream popularity, Dublin has begun to house a flourishing electronic music community. When on the hunt for these techno collective groups I stumbled upon The Shed Residents and I was introduced to a welcoming and inviting atmosphere.
When in conversation with The University Times, two of the three founders, Alec Tolentino and Rudy O'Leary described The Shed collective in three words: "welcoming, fun, creative." The techno group was set up during the pandemic by Tolentino, Rudy O'Leary, and Steven McCabe as a way to "organise raves… when the clubs were closed". The trio eventually realised there was a demand for this kind of environment and as their following increased, Tolentino and O'Leary explained that through their rise in popularity, they "were able to start running club events once nightlife returned".
There is a strange comfort in moving your body with a group of people to a lyricless piece of music. The techno scene in Dublin has grown at such a rapid rate within the last couple of years, from the aesthetic to the music style it has become an integral part of Dublin nightlife. Tolentino and O'Leary commented on this growth and stated "Dublin is near to many of Europe's techno behemoths like Berlin, Paris, Amsterdam… those cultural influences are likely to play a role".
ADVERTISEMENT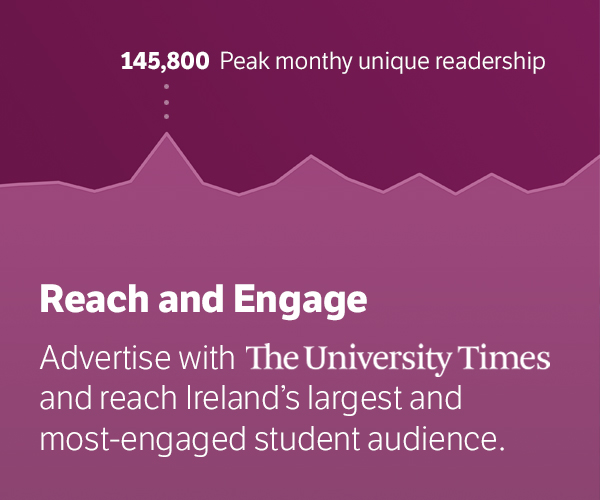 There is a sense of disconnect between young adults and Dublin at the moment. From ungodly rent prices to the high cost of living, there is a perception that Dublin is not a place for young people. Commenting on these discomforts, Tolentino and O'Leary have a solution: "Techno events offer a form of escapism that is unique in how total the immersion can be." Given the pandemic and the undertones of a looming recession, escaping from these dire realities and immersing yourself in the comforting communities of techno could be the newest form of self-care. Tolentino and O'Leary note that "the chance to get out of the house, leave the challenges of living at home, working from home, studying from home, et cetera, is unsurprisingly an appealing prospect… as well as a positive outlet for socialising".
As the community grows, it can be challenging to know which of the several events from different collectives to attend each month. For Tolentino and O'Leary, this sense of competition is healthy. "It is a small community, so most promoters know each other personally, and many collectives book DJs from 'rival' collectives and their members will often attend each other's events." Rather than working against other collectives, Tolentino and O'Leary believe that "as promoters, we are battling the more important common challenge of state-enforced nightlife regulation".
The Shed collective has hosted numerous events, including ones overseas. To be able to have a following in other countries shows how far the group has come, from hosting small intimate gatherings to performing internationally. O'Leary and Tolentino believe that the conditions overseas "allow ravers to enjoy themselves to the fullest… they have longer opening times with clubs being open till 6am or even the full weekend, and they make it easier for people to get home with 24-hour public transport services". Unfortunately, this is not the case in Dublin – with clubs closing before 3am and public transport running just before midnight, a night out in Dublin can cost nothing less than an arm and a leg. Tolentino and O'Leary state "the demand is clearly there for our nightlife economy to thrive, we just need the support from our government".
The universal feeling of meeting a techno snob can throw you off of the community and you can be left feeling intimidated by the exclusivity of it all. Specifically overseas, the pair observed that "the techno scenes in Central Europe can be a bit elitist". They acknowledged the pressures that can sometimes be linked to attending a techno event: "There are implicit pressures to dancing in certain ways, mixing with certain styles, and dressing in certain fashions". The Shed Collective goes against these pressures and aims to "welcome anyone and everyone looking to have a dance and a good time".
When asked about their favourite event the collective has hosted, the pair fondly recalled their "original Off The Grid rave" which they hosted in the woods. Tolentino and O'Leary noted that the "underground events we have held have a special quality to them that is hard to create in current Irish venues". As Dublin circulates an immense amount of musical talent this specific event was oozing with Irish DJs, "we had two stages of great local talent". The founders explain, "the vibes are always great at our outdoor raves" and they encourage readers and all fans of techno to "keep a lookout for more in the future".
We all have to start somewhere, and Tolentino and O'Leary have plenty of advice on how to get involved in the performing side of techno. They expressed the importance of attending and supporting local events, and chatting with "like-minded music creatives, DJs and promoters". The pair also advised aspiring creatives to "set your cue points, lay out your playlists, and get familiar with the tracks". Of course, the founders emphasised, "when you're on stage, just be yourself and have fun".
The Shed Residents have a back-to-college event for all lovers and soon-to-be lovers of techno! Their event will take place at the end of September and there will be an immense amount of talent showcased, from Irish DJs to 'DJ Fuckoff' from New Zealand. When asked about the future of the collective, the founders responded passionately: "We plan to continue striving to put on the most creative and enjoyable events while showcasing the best DJ talent from around the world." If you want to learn more about The Shed Residents, check out their Instagram page @theshedresidents for all your techno needs.