Trinity Med Day, a student charity organisation run by Trinity's medical students, is aiming to pass the €1 million mark with the total funds raised since the organisation's foundation in 2002.
The group is raising the money to "say thank you to the hospitals and patients that teach us so much".
This year's Med Day falls on Friday 4th November. Medical students will be around campus and Dublin city sporting bright green shirts and "would appreciate any couple of coins you could spare", says chairperson Tara Muldoon Breslin.
ADVERTISEMENT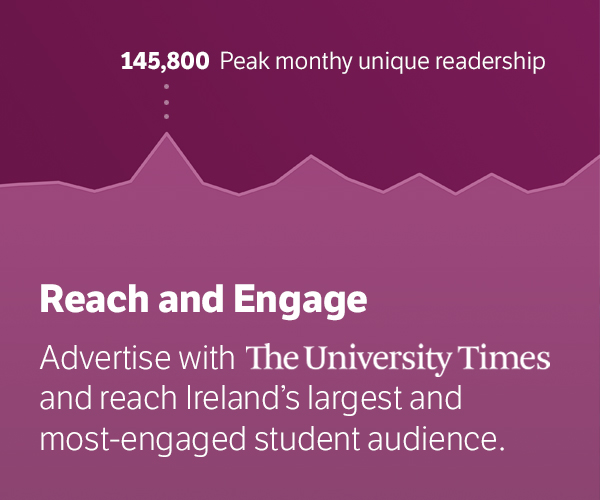 The money will be distributed to five different areas including exercise equipment in the Crumlin stem cell transplant unit and respiratory equipment for a neuromuscular clinic, and upgrades to patient welfare including a waiting room for cancer patients attending psychiatry appointments, methods of keeping older patients connected in hospitals to reduce loneliness and a specialist fridge for a Blackrock hospice.
Each year since Med Day's inception 21 years ago, medical students across disciplines have successfully organised fund drives with the money going towards equipment and investment for the hospitals in which Trinity's medical students train.
Med Day itself sees all lectures for medical students cancelled in favour of fundraising in locations across the city. Students work together from 7am to collect donations towards their hospitals.
Last year's Med Day saw 600 students collecting donations towards the speech and therapy team in Tallaght Hospital, where they had planned to invest in software enabling patients in intensive care to communicate and control their environment.
They also attempted to raise funds for an Automated Chemotherapy Preparation Robot for cancer treatment in St James's Hospital in addition to other essential equipment and services such as exercise equipment for patients undergoing haematopoietic stem cell transplantation.
This equipment aims to improve fitness and reduce frailty in patients undergoing this procedure and overall improve their recovery.
Donations can be made through their Instagram and Twitter pages as well as their website.
There will also be a raffle with forty prizes to be won. Tickets are available for purchase until the end of November when a winner will be announced.
You can keep up to date with this year's Med Day Campaign by following their official accounts on Twitter, Instagram and Facebook @TrinityMedDay.