As I entered the multi-coloured space on the second floor of the business building on one Sunday afternoon, the atmosphere was electric, alive with ideas and conversations. This vibrant atmosphere came as a result of the Provost's Innovation Challenge – a challenge hosted annually in which students are tasked with solving some of society's most pressing issues which had been running all weekend.
The theme for each challenge is decided by a public vote set out by the Provost, and this year's theme was "student accommodation". The students participating came from all disciplines, pairing different combinations of humanities, business, computer science and other STEM subjects together to come up with creative solutions to the problem, with a total of six teams participating this year.
The University Times had the privilege of speaking to students from each of the six teams just before judging began. One team consisting of students from Ireland, China and India described themselves as "quite passionate" about the issue of student accommodation. "I've seen a lot of my mates struggle with this, and it's one of the most pressing issues that the country is facing", explained Karun, doing an MSc in computer science.
ADVERTISEMENT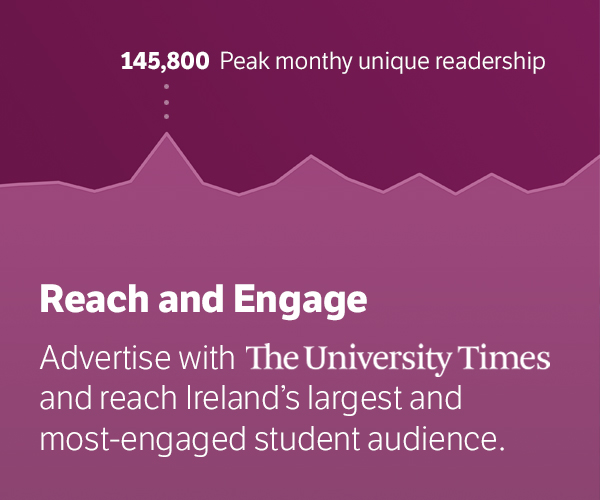 Their idea looked at making better use of Dublin's existing resources to solve the accommodation crisis by matching homeowners with students in need of a place to live. "We actually saw that there was a possibility of using the existing resources rather than going and building things which will take extra time", Kamala explained. "If we approach existing homeowners and we can find a good match between the owner and the student, it would help solve the issue in a much quicker way."
Another team decided to use their collective computer science expertise to build a website that "does web scraping and matches the best options for students to price". The idea sprung from the problem that everybody was looking for accommodation at the start of the year" and that two members of the team in particular "were struggling because there are a lot of choices that weren't advertised or were different between websites".
This team used an algorithm to "scrape the web for as much information as possible from different websites and put it in one place", followed by "information from the students such as the college you're going to, the type of accommodation you're looking for, and then we input the information into an algorithm which tries to match them based on the information put in".
In a similar vein to the first group, another group decided they would, if given the chance, renovate and refurbish abandoned buildings in Dublin and offer them at a more affordable price. "The current student accommodations are all very expensive because there is no other alternative, so they can set any prices they want to", Fatima explained. "We want to solve this problem by taking these buildings from the government, which already gives grants to people to renovate abandoned buildings. We're solving two problems for them – the abandoned building problem and the student accommodation crisis".
In a slightly different twist on the topic, one group decided they would pair students with accommodation in rural areas in something of an Irish Erasmus to build community spirit and provide exchange students with the full Irish experience. This group was particularly passionate about their project as they chatted away to me and showed me all their ideas for locations and different experiences based on whether or not students would be willing to commute to college. One of the towns they had considered, it turned out, was Skerries, where I'm from.
"Our idea is about involving the rural Irish community in helping the crisis. While Dublin is overcrowded, not everywhere is – there are towns and villages looking for more people to revive their businesses", they explained.
"In these places we will build some nests for Irish students with facilities for learning. They wouldn't be places where people are pushed out to for four years, rather, they would be rotation places so a semester or year-long experience in which there would be a working collaboration with companies and products with people coming from the same area."
They described it as "a cheap but enriching Irish experience".
The last group had the idea of transforming empty office spaces into student accommodation, with the permission of the businesses that own them, and coupling that with an internship opportunity that would see students paying a lesser rent cost as part of their internship.
"We're basically transforming empty office spaces into student accommodation. It's a sustainable and versatile option that will provide a social aspect to it", they explained.
They emphasised that their main selling point was the internship programme: "our main selling point is the internship programme which will provide value from both the student perspective and the company perspective".
When I asked the people how they had found the experience of coming together with total strangers to build something new, all of them said that it was a highly enriching process, from meeting people from all walks of life to combining ideas and skill sets to help fine-tune the final product. Many also said that they had been enticed by the opportunities presented and the desire to be involved in solving an issue that has affected them personally.
"It was very interesting and really new to me", Kamala laughed. "I was able to interact with students from other areas and that was particularly interesting."
"We're a really diverse group so we have all different courses – two programmers who have been working endlessly for the past two days, we got a website working in under two days", another group said, highlighting the impressive work ethic and skill of the programmers.
"When we first arrived we didn't know each other so it has been all about getting to know each other, working as a team and finding each other's attributes, so it's been a really nice experience", another person added.
One person explained that it was her third time participating in a Tangent event – "it's my third time joining a Tangent event, so this time for me it was about meeting new people and making new friends."
Overall, the feedback I received from the students who had participated was overwhelmingly positive, with almost all of them saying they had gained something new out of the experience, whether that be a new skill, a better understanding of the issues facing students or even the chance to make new friends.
"If there is an opportunity to join a Tangent event, you should do it", one person finished.