One day, a group of Trinity alumni conceived and developed an ambitious idea while hiking together in the Wicklow Mountains: to organise a series of intimate concerts featuring surprise musical guests, with the goal of giving up-and-coming artists a platform to perform, reconnecting music fans with the live music experience they had sorely missed and raising money for a worthy cause.
As far as they could see, there was a clear interest from the general public to attend these events. Having done some consumer research, they discovered that performers struggled to grow after reaching a certain level. So, they worked together to facilitate, organise and power through with a series of fundraiser concerts giving up-and-coming Dublin-based artists a platform, performing to a crowd, reopening the doors to live events and reconnecting the community with Irish music while also ensuring that the acts get paid for their work.
Not only that, the events help to raise money for Musical Youth Foundation, a charity that supports disadvantaged children who want to play music by providing them with musical instruments and lessons. The most recent Secret Session in The Sound House on Eden Quay introduced us to three more acts: Qbanaa, Chameleon, and Cruel Sister.
ADVERTISEMENT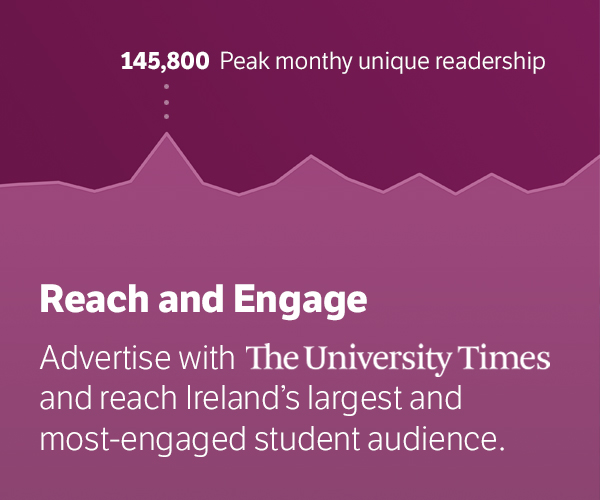 This is the third of these events, and the first two were extremely successful. Sarah Crean, who played the second Secret Session, has since blown up on TikTok – her single "02:00 AM" has 2.7 million streams on Spotify. When it comes to deciding on the performers, Secret Sessions has a LinkTree in their Instagram bio that has received much attention in the last few weeks from the first day it was posted, and there is no absence of interest in performing.
Even the crew behind the production of the event are gaining experience. The man on the door checking tickets is studying arts management, along with the sound and lighting crew that are already IMRO-nominated despite their youth. A number of the team themselves are musicians who are clued into the Irish music scene with their fingers on the pulse.
Each member of the group has something different to bring to the table thanks to the experience they've gained from their day jobs. In recent weeks, former TCD student Jake O'Donnell joined the group of organisers, utilising his experience working in journalism and media. He believes that the interest is most certainly there – the crowds are dying to attend events similar to this, to discover new music and to give new musicians a platform. This was clear from the footfall at the third Secret Session.
The group believes that three is the magic number of performers. The overall goal is that each audience member enjoys two out of three of the performances, though the general consensus was that everyone present liked each act.
"I never know what to say before the performance in this awkward silence," is the first thing we hear from our first performer, Qbanaa. Her first song opens softly as her mesmerising voice is joined by the band Oceanna. Suddenly, there is a crescendo into jazz when the drums start and the talented trumpet player is doing his thing.
Their second song which is a cover is much funkier; portraying a wide range and variety in the band's capability, their style is immersing. As the music goes on, the musicianship becomes more and more soulful, as do Qbanaa's lyrics. Qbanaa's debut single Truth and Desire which came out in October is full of lines that linger in the listener's head afterwards. It is, thankfully, available on Spotify.
Qbanaa's last track is yet to be released, and until then we will wait eagerly for the chance to hear that beautifully contemplative tune again. The performance ends with the most captivating guitar solo that rings similar to Andy Summers or Mark Gane.
On the 24th of April, Qbanaa has a headline show also in The Sound House. Overall, her performance with Oceanna was very dynamic and wonderfully enjoyable.
After a short break, we are introduced to the second act: Chameleon, a 23-year-old Dublin-based artist who writes, records and produces his own music. The most notable element of Chameleon's performance was his exceptional stage presence and his ability to hype up the audience and make sure they enjoyed his music. Who wouldn't enjoy his superb performance with catchy lyrics complimented by a groovy backing track?
Chameleon has a similar sound to infamous musicians such as Slowthai as well as Dublin's own Kojaque and Lyndsey Lawlor. Each of his songs sounded like a chart-topper. This young multi-instrumentalist has a seriously bright future ahead of him.
Once again, Chameleon spoiled us with the chance to hear unreleased music that he wrote while in solitude in Donegal. Not only is he a beyond talented rapper, but his singing voice is absolutely enchanting. He moves away from his initial style to show a variety in capability similar to Qbanaa and Oceanna. He finished his performance with another future chart-topper, displaying his unique and contemporary style emphasised by his exciting stage presence. His music is available on all good streaming platforms and cannot be recommended enough.
Our final act of the evening was Cruel Sister. Filled with angst, passion, and contemplation, Faith Nico's performance was the perfect conclusion to the event. With a powerful energy calling back to her dream pop predecessors such as Lush, Melody's Echo Chamber and My Bloody Valentine, this Dublin musician is the encapsulation of female rage.
Each element of her performance was perfectly synchronised from her vocals to the accompanying musicians, so much so that they made it look easy. Fans of Cruel Sister will see a definitive adventure into genres and styles quite different from the 2021 debut single My Forever. Cruel Sister is supporting Two Door Cinema Club in The Telegraph Building in Belfast on the 11th of April. Without a doubt, her performance will be as enjoyable as her perfect conclusion to Secret Sessions 3.
This particular event not only raised money for Musical Youth Foundation but also is in joint aid with the Türkiye-Syria earthquake response. The fundraising element almost comes as an afterthought. There are no donation buckets at the door, and no one would know that the gigs are for charity only for the short announcements between each act.
Regardless, Secret Sessions is successful in supporting the incredible charity that is the Musical Youth Foundation. The organisers reveal that a dream of theirs would be to see these children gain the ability to learn to play music at future events around Dublin and beyond.
The organisers found that the number one way of raising awareness about these gigs is by word of mouth. At the moment, they are on the cusp of spreading the news around Dublin and the word is certainly getting out there. The Sound House is definitely the perfect venue for these types of events – central, easily accessible and, most importantly, has excellent acoustics.
All in all, these gigs are a demonstration of people supporting people. As young people, the crew behind Secret Sessions has been impacted by their friends migrating for opportunities abroad and they are attempting to prove that anyone can have those same opportunities here. While some members of the group are based abroad, this initiative is the perfect example of friends coming together to build something, in this case a series of gigs for good value with good talent and getting the message across for new Irish music.
The next Secret Session event is on April 6th in The Sound House, 28 Eden Quay, D1. Super Secret Early Bird Tickets are currently available to purchase on Eventbrite. Make sure to follow @secretsessionsofficial on Instagram to keep up to date with any upcoming events.