Date: July 9th
Location: Armani/Silos museum in Milan.
Myself: still staring at the framed photograph in front of me. My cousins have overlapped me twice at this stage, and have begun to wonder if I'm contemplating shoving the photo into my already overweight hand luggage. The image is of a woman bent over the arm of a couch, with her back arched and her dress gathered around her pelvis revealing a garter belt. Her face depicts that of pleasure, with flushed cheeks, closed eyes, and her mouth slightly ajar. On the floor, between her feet, rests a large picture of John Travolta, making it quite clear what the piece is a depiction of. I'm not amazed by the photograph, I'm not in awe, nor am I uncomfortable. I'm just confused. Is this art or porn? 
When a woman takes naked photos of herself, she is often shamed for doing so. She is seen as 'easy', 'cheap', or without self respect. But when a man takes photos of a naked woman, it's suddenly art? Fashion photographer Guy Bourdin seemed to think so, as many of his photographs were centred around naked women. You could argue that the body is a form of art, however, when every single body displayed is that of one type, all slim, flawless and female, some (me) might question what exactly Bourdin wished to depict. Another picture which caught my attention was one of a woman's bare buttocks. It wasn't so much the nudity that I found memorable, but rather the fact that no other part of the model was visible, as the rest of her body was hidden under a bed. It was simply a picture of her bottom and stocking-covered legs. I'm not exactly sure what sort of feelings Bourdin wished to invoke within his female audience, but I'll take a guess and say empowerment was not one of them. 
As I wandered through the display of breasts and buttocks, I was reminded of a conversation I previously had with my cousins on the topic of OnlyFans. The site that is OnlyFans has much stigma around it in relation to judgement towards both the sellers and buyers. Those who create content for the platform (70 per cent are women) are often viewed as selling away their dignity, and yet I couldn't see much difference between Bourdin's work and what I imagine OnlyFans to look like. So where do we draw the line – what exactly separates porn from art? You could argue that it's the intention behind the piece that defines its nature, but what exactly is the intention of having the bodies of women so visible in fashion? The more attractive the model, the more attractive the clothing. Brands make us believe that if we wear such items of clothing then we too will look as beautiful as the models that wear them. But why would we want to look like the models? Oh yes, because society has decided that such appearances are beautiful and anything different is unattractive. And what's wrong with being unattractive? Oh yes, no man would want you, you will never marry, never have children and then you will have failed as a woman. Because according to society that's the purpose of women, to reproduce, and to be considered attractive by men. What a life it is, constantly living under the scrutiny of the male gaze…
ADVERTISEMENT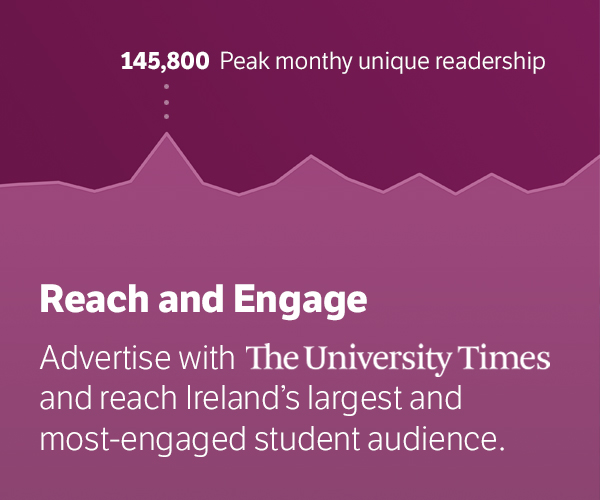 The museum continued on with several floors of pieces from Giorgio Armani's collections, and then finally we were invited to sit and watch quite a long video showcasing even more of Armani's work. One section of the video was of Armani and models from one of his countless runway shows. I vividly remember the image of the short, white-haired man standing in the centre of a long row of beautiful, slim women with their arms around him. They're thanking him for making them so beautiful, for dressing them in such an eye-catching way. He's nodding along, proud of what he's created, proud of his models, proud of his art. I couldn't help but notice how exposed their bodies were, how similar all of these exposed bodies were. It didn't sit right with me. This idea of men dressing women in clothing that makes them 'attractive', 'eye-catching', 'appealing', and then being rewarded for such. 
Many would argue that a woman being able to show off her body is a form of empowerment, a chance to fight against the strict dress codes forced upon women. And to a certain extent I would agree. However, when a woman is being forced to reveal her body, this empowerment becomes harassment. The fashion industry is no stranger to pressuring young women into nudity, both in shoots and on the runway. Brazilian model Gisele Bündchen writes in her autobiography 'Lessons: My Path to a Meaningful Life' about walking the 1988 Alexander McQueen show, and how she was forced to go out topless. Bünchen, who was only eighteen at the time, was informed that she would only be wearing a fishtail skirt and nothing else. Bundchen sobbed at the news, and nearly ran away from the job. Her family were in the audience, and she states that "I was a girl gripped by the fear that my family would feel so embarrassed they would never speak to me again. I was terrified". Thankfully a make-up artist by the name Val painted a white top onto Bündchen, who then continued on with the show. How anyone could justify forcing a teenager to appear topless in front of her family for the sake of 'fashion' is beyond me, and yet all McQueen received was praise for his wonderful contribution to the dressing of the female body. 
At the 2017 Web Summit in Lisbon, Portuguese model Sara Sampaio discussed how she was continuously pressured into stripping naked for fashion shoots, and how many photos that she is uncomfortable with have been published without her consent. Even with a career as successful as Sampaio's, she stated that she continued to be bullied into posing for shoots that she is unhappy with, and her upset is brushed off with comments such as "oh that's just part of the business". A business which Sampaio says forces underage girls to do  "topless photos, underage girls being sexualised very early and even older girls being bullied into getting naked". Sampaio had agreed to a no-nudity contract with French men's magazine Lui, but she was pressured to strip, and multiple photos that she was unhappy with were 'accidentally' published. Sampaio reveals that, "one of those accidents was on the cover and one was inside with the story. And I felt very hurt because for me, the one time that I made sure this was not going to happen, they still did it". Sampaio mentioned the famous fashion photographer Terry Richardson, who has been blacklisted within the industry for allegedly sexually assaulting models. She states that, "everyone knew about Terry Richardson and all these people looked the other way and kept working with him". Accusations against Richardson first began surfacing in 2001, stating that he used his influence to sexually exploit models during photoshoots, and coerced them to engage in sexual acts with him. The claims made against him included sexual assault against minors, and forcing models into engaging in sexual acts with his friends, all while being photographed. Sixteen years after the accusations first began, top magazines and brands such as Marie Claire, Diesel and Valentino all stated that they would no longer be working with Richardson. American Vogue stopped working with Richardson 2010, however, he has since done shoots with Vogue France and Vogue China. Richardson has never been faced with criminal charges. 
The Aerospace and Finance industries have more female CEOs than the fashion industry. Women make up over 85% of graduating majors from top fashion schools, and one in six of those employed by the global fashion industry are female. Yet only 14 per cent of the top fifty major fashion brands are run by women (2018). Men spend 226 per cent less money than women on clothes, so why is it that they hold the power in regards to running the fashion houses? I believe that no one understands women better than women. No one else will understand the desire of many women for clothes to not only be beautiful but to also be practical, comfortable and to have some goddamn pockets that you can fit more than three fingers in. Likewise, I believe that no one understands men better than men. They know what they want, what it is they desire. So, to put it simply, if a man designs clothes for women, is he not doing it with the desires of men in mind? Is he not aiming to design clothing that will be 'flattering', that will make a woman not only look 'attractive' but also 'feel attractive'? The male gaze, I believe, is a big shaper of the fashion industry, and the art of fashion acts in some ways as another platform for entertaining men. Some believe that sites such as OnlyFans are damaging for women, in particular the mindsets of young women and how they view themselves. But what about the fashion industry? What has fashion told young women? That we must be a certain weight, a certain size? That showing more skin makes us more attractive, more appealing? That we should let men dictate our appearances?
Some people argue that porn itself is an art form, and artistic creation. I would not be one of those people. Porn spreads disinformation, sets unrealistic standards, and gives impressionable young men the false belief that women are there to satisfy their needs. On reflection, how different is the fashion industry? Both industries are plagued by the male gaze. But then, again where isn't? So what exactly can we call the fashion industry? 
Art or porn?