Facebook photos of international students studying at Trinity include everything except the Irish. Max Winkler, a student from the University of St. Gallen in Switzerland, asserts that "when I came to Dublin, I intended to 'avoid' the usual Erasmus community as far as possible, particularly because I wanted to get into the Irish culture and to improve my English as fast as possible. But it has been harder than expected to hang around with the locals. They usually have their own social network. They don't depend on new Erasmus students. Other international students, in turn, face the same situation. They are new in town, usually know nobody or just a few people and are rather open to meet new people. That's why it is easier for an international student to be friends with other international students than with the locals".
Trinity has decided that 15% of places in all undergraduate and postgraduate programmes will be reserved for non-EU students from next year. This ambitious undertaking should require Trinity to adjust some of its administrative policies towards international students to make their stay easier. The Communications Office stated that "increasing the diversity of the student population is a key strategic goal of the University's current Strategic Plan". However, I wonder if adjustments to some of the residential and administrative policies which affect international students are included in the blueprint of their 'Strategic Plan'.
The SU International Students' Officer, Caitlin Sherry, states that "international students struggle more than they should to establish themselves in Ireland and in Trinity". A student from the University of Pennsylvania living in Pearse Street accommodation deplored how "the closest some students got last semester to interacting with locals was at a wine reception which the Accommodation Office organised in week seven of the term" which, conveniently, was study week. A student from Emory University elaborated that "not only was a meeting session arranged so late in the semester but was arranged during a week when internationals were spending time away from Trinity travelling". The only other time students were congregated in the same area was for the residential 'Fire and Safety' lecture which was hardly a socialising opportunity. In contrast, a Canadian student, Matt Ritchie, has found it easy to integrate. He has met "tons of Irish people" living at Trinity Halls. Unfortunately, the type of accommodation you have at Trinity can dictate the degree of authenticity of your Irish experience. The majority of international students are lumped together in Pearse St or Goldsmith accommodation. Although these residences contain a substantial number of Irish students, the Pearse street accommodation does not possess a common room. This gives international students no other option but to spend the first week or two of their exchange watching Glee or Boston Legal on their computers, dining on 'for one' Marks and Spencers' meals alone in their rooms. It has been suggested that the college look into new types of accommodation for its international students, with some officials looking at companies like Urbanests for inspiration on how they could fix the problem.
ADVERTISEMENT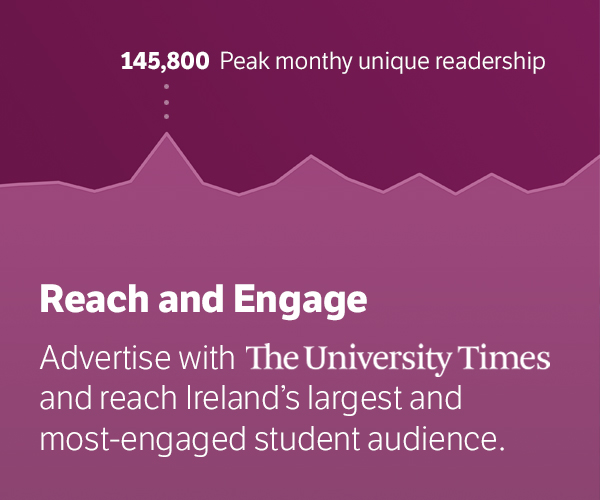 International students must also take their rite of passage by confirming their status as visitors through the Garda of Immigration Bureau. For some, the flight over to Dublin is shorter than the time it takes to sort through this rigmarole. Students are required to line up outside the Garda at 7am to obtain a ticket. Once the golden ticket has been secured, students must wait for about five hours till they can have their documents stamped. After breathing the same air as other 'visitors' for six hours, they then have to wait for another hour until they can reclaim their passport. Caitlin Sherry explains that students have to open an Irish bank account in order to obtain proof of address. However, they cannot open an Irish bank account unless they have proof of address. This leaves Visiting and Erasmus students perplexed when they visit the Garda office. According to Canadian student Matthew Ritchie, "the process for registering is embarrassingly inefficient. It took me almost 8 hours of waiting (spread over a day) to actually get to see somebody in order to register. Trinity's pretty good about making sure you know what paperwork you need, I can't imagine how painful it would be if you needed to come back."
Another problem international students have is gaining access to material from past lectures. Universities in America, the U.K and Australia upload all lectures ranging from medicine to art history online. Although its reputation stems from being an ancient university, Trinity needs to stop wallowing in the technological backwaters. Max Winkler asserts that "the lack of technology-based student or learning infrastructure is probably the most important downside at Trinity. In my home institution, it is common to register, to choose courses, and to download course material online. It seems to be normal at Trinity that students queue for more than 2 hours to register for College". He elaborates that "some departments simply don't use the electronic platform webCT. This could be subject of further improvements". Allaying the common concern that uploading lectures will lead to a lack of attendance, a group of Australian students informed me that students will often continue to attend lectures for the social aspect of university which far outweighs listening to lectures alone in one's college room or poky apartment.
The porous academic barrier between Michelmas Term and Hilary term at Trinity causes international students to work themselves into a state of apoplectic horror when the May exam period approaches. Anna Davis, a student from St Mary's College of Maryland states in 'The Point' that "the academic system is completely the opposite of St. Mary's. Most classes only meet once a week for fifty minutes and […] there are no assessments of knowledge of the class material during the term". She elaborates that "some classes will have midterm presentations but this is rare" and that "[her] grade for all but one of [her] classes is based on one exam". Although differences in academic teaching is part of the exchange experience, an international student from California exclaimed that "the online-lecture system at my home institution is a luxury but at Trinity it should be a necessity". Problems with the non-semesterisation semesterisation, lack of engagement with technology and the isolation of international accommodation should be 'integrated' into Trinity's 'Strategic Plan'.
Trinity is internationally acclaimed for its academic reputation and administrative bungles like this should be rectified to maintain its reputation in a world in which a bad blog post or sad-face Facebook status could deter internationals from visiting our culturally rich and unique institution.