By Eadaoin O' Flanagan
On the familiar stretch of path alongside the cricket pitch, I met with John McLean. Third bench from the left, braving the bitter cold, he's got Trinity cats back (or "Trinny" as I've come to learn.) I'm greeted with a hugely welcoming smile and a handshake from John. His monochromatic feline companion is settling into today's cuisine à la Whiskas. Where to start?
John, hailing from Belfast, insists that the story of the unique relationship between them begins with the origin of Trinny himself. Abandoned as a kitten, little over a year ago, he was found neglected inside the Nassau Street railings. John fondly recalls the helpful staff at the time, later rescuing him from a drain beside Áras an Phiarsaigh.
ADVERTISEMENT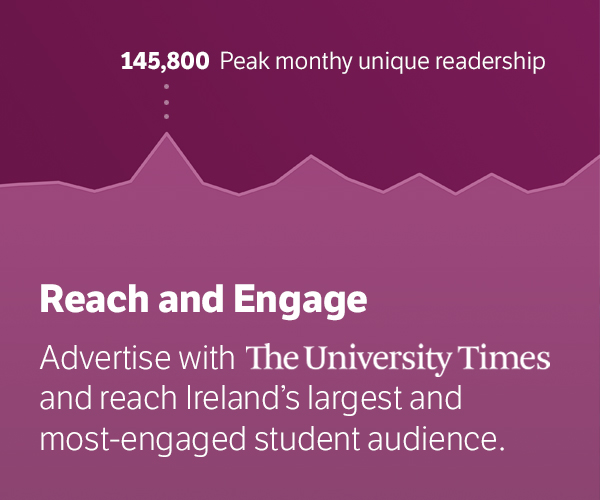 Giving both John and Trinny immense support to this day, two particular women – Pamela and Liz – are modest about their input, though John certainly sees them as key players in Trinny's life story. Given only a week to live by the vet treating Trinny at the time, he's certainly made a recovery and a name for himself amongst students on campus. This is when John, known to many simply as the 'Trinity-Cat Man' came on the scene at first.
A cricket fan and former coach of the sport, he was originally drawn to Trinity to watch games unfold on the pitch. "I must have been sitting there for about a month… he wouldn't come all the way up to me."
One day this unmistakable relationship suddenly blossomed: "…he just came and jumped up on my knee. Since then we've just been good mates." He feels that Trinity, its passers-by and regular visitors such as the warm hearted "Colette" have really helped in providing a "home" for them both.
John's duties with Trinny extend far beyond what the students see everyday. He keeps a check on Trinny's health: Mentioning concerns about his eyesight and joking about the fact that "He was a he… but he's been neutered". Remarking on how lucky Trinny's been from his initial rescue to his various nine lives; John has saved Trinny from many threatening situations.
He's fought off a very persistent Labrador; he's located Trinny after a three-day disappearing act (Freeing him from a boiler room close to his stomping ground where he was trapped.) John also liaises Trinny with the many friends he's come to have as the colleges celebrity tomcat.
Have you heard of another cat with pen pals? That's right; Trinny is kept in correspondence with an intrigued 20-something French couple by snail mail. Visitors last summer, they send parcels and gifts to both John and the cat at holidays supplementing their bimonthly letters. They often ask questions about the cat, even ask if the cat has wet nose, something everyone wants to know. John remarks on how in-demand the cat has become and it's evident online: With over 2,700 friends on Facebook, popular isn't the word. Trinny even tops our current SU President Nikolai on the friend count, who lags behind, only hitting the 1,600 mark.
John operates with admirable discipline, coming in everyday "rail, hail or shine." True to his word, over the past cold snap and snowfalls around Christmas, he acquired clearance from Campus Security in order to get to Trinny over the crucial winter break: providing him with food, supplies and of course, company.
Despite a saddening past, he was laughing and joking throughout and the picture of an amusing, caring and all round happy man built up before me: this newfound friendship having a profound effect; "We're more than a cat and man type of thing, there's a special bond". Trinny, consider yourself lucky as one half of the perfect adoptive duo for many years to come.
Finishing as I began with Trinny's dedicated guardian, a man now deeply rooted within Trinity's community and full of stories, he shakes my hand again and sums himself up better than I ever could have: "Cold hands, warm heart."