Rónán Burtenshaw
Deputy News Editor
Three candidates have withdrawn from races for offices in the Union of Students in Ireland leaving four of the six races uncontested. Two candidates from UCDSU, current President Paul Lynam and current Campaigns and Communications Officer Pat de Brún, withdrew within ten minutes of each other on Monday, February 14th. Another candidate, Joseph Loughnane from NUI Galway, had been expected to be the first candidate for USI office to officially run under the banner of Free Education for Everyone (FEE) before his withdrawal.
ADVERTISEMENT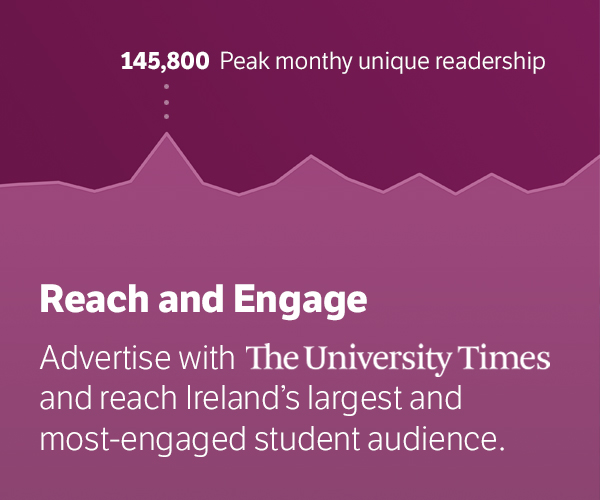 There had been speculation that Paul Lynam had decided to run for USI President because current President Gary Redmond would seek a Seanad seat for the National University of Ireland (NUI) in the upcoming elections. When asked why he decided to enter the race Lynam said that there was "no reason that he wished to go into" and pointed out that he had "really only been in it over a weekend". "I was always supporting Gary," he said, "and he has my full support for USI President." He also said that he was not considering running for the position of USI President in the future but was non-commital on the question of whether he would run for a Seanad seat himself.
Mr Redmond, in response to a question about his intention to run for a Seanad seat said that he "absolutely would not" be seeking election to another position. "The USI Presidency has been my only consideration and I'm fully focused on that." He also said that he had "no plans at the moment to go into politics" at a later stage, saying that he might be "forced to emigrate" when he completed his degree.
It had also been rumoured that Mr Redmond might seek a position with the European Students' Union at some stage, but he also said that this was not something he was considering. He did, however, later in the interview say that there was "scope" for someone to hold positions in both the USI and ESU simultaneously due to the complementarity of the roles of those organisations. He again stressed that this was simply an opinion and that it did not refer to his intentions.
The issue of a dual mandate for someone in a representative student position was raised with Lynam, Redmond and de Brún, and there was a confluence of opinion. Redmond felt that it would be "unlikely and difficult" in the current climate due to the pressures of the jobs of the officers. He did point out a history of local students' union representatives also being elected as county or city councillors but said that if it were to happen it would need to be discussed by Congress. Lynam said that, while he "hadn't thought too much about it", he considered the prospect "not [to be] a great idea". De Brún raised the possibility of "conflicts of interest" arising and cast doubt on the possibility of such an eventuality arising.
Pat de Brún explained that he decided to withdraw to focus instead on running for the position of President of the UCDSU. "To be honest, I was leaning all along on running for UCDSU President," he said before saying that joining the USI Deputy President race was a way of "keeping his options open". His enjoyment of the "national side" of student politics coupled with the late scheduling of the UCDSU elections had motivated him to look at USI options but his campaign for UCDSU President was now occupying his focus exclusively.
Both Lynam and de Brún were fully supportive of the leadership of Gary Redmond and said that they would be supporting him as he ran unopposed – against RON – for the position later this year. De Brún said that he had done a "great job" as USI President and that while he would follow council mandate at next Tuesday's USI Hustings he personally supported Mr. Redmond. For his part Mr. Redmond listed what he saw as his accomplishments in office, highlighting the fees campaign and also a rebranding of the organisation which he felt helped "open up" the USI to students.
Left-wing student group FEE also saw a candidate affiliated with them drop out of the race. FEE had previously called Gary Redmond a "hypocrite", labelled his denunciation of protestors at the Department of Finance "shameful" and were hoping to have their first representative openly contesting a USI election. Their candidate, Joseph Loughnane, a 24-year-old graduate in Legal Science and Philosophy from NUI Galway who is currently completing a part-time LLM in International Human Rights, also withdrew from the race for Deputy President/Campaigns Officer last week.
Loughnane, who is in his seventh year as a student, is a political activist involved with People Before Profit said that he had withdrawn from the race after advice that because of his "lack of union experience… there was no point in running". Mr. Loughnane also said that he felt USI races were very much like "popularity contests" at the moment and that established candidates had a huge advantage. He said that he had the support of former USI President Peter Mannion when writing his manifesto but that while Gary Redmond was President there was "not much point" in FEE members running for USI. He said that he expected FEE members to run for local SU positions and that he was now giving his support to NUI Maynooth President Aengus Ó Maoláin in the Deputy-President's race.
On the issue of FEE running candidates for USI elections Mr. Redmond said that he expected all office-holders to "leave personal opinions at the door". Pointing to FEE representatives who had previously had involvement with the USI he acknowledged that Mr. Loughnane would be the first one to run for office on a FEE ticket. In principle, he said, "every member of the union should be able to run" for representative positions but he highlighted again his opinion that "USI [was] no place for personal opinions". In response to this Loughnane questioned Mr. Redmond's use of the term "personal opinions" saying that discussing whether a person was willing to "rock the boat" might be more worthwhile. He said that students needed a "better activist and campaigner" and accused Redmond of being too cautious. "We don't think he's done a good enough job and… in future it will be very important that students have officers who are interested in taking it to the next level. This would mean strong, peaceful, direct-action protests."
Gary Redmond also discussed the four out of six races for USI offices that were going uncontested. Highlighting the "dirty" reputation politics now had as a reason for what he felt was widespread "discouragement" in the student body to run for office. He said that he viewed this as a problem across society, saying that the only way to change a broken political system was for young people to "get involved". He continued that he would like to see races always being contested to keep the union "youthful, vibrant and fresh" but that he was personally "delighted" to be unopposed for the position of President.
TCDSU Education Officer Jen Fox is running unopposed for the position of Education Officer of USI next year – although her candidacy must reach a threshold of viability. She has the nomination of the TCD and UCD Students' Unions. Also running unopposed in similar circumstances are Gerard Gallagher and Scott Ahearn from UCDSU. Gallagher, the 2010-11 Disability Rights Officer is running for the position of Equality Officer and is a final year social science student in UCD. Scott Ahearn is the current Welfare Officer of UCDSU and is running for the same position in USI. The candidates are nominated by UCDSU and ITCSU, MSU, NUIGSU, TCDSU and UCDSU respectively.
The competitive races are those of Deputy-President and LGBT Rights Officer. Current Education Officer of USI, Colm Murphy, is running for Deputy-President. The 24-year-old Wexford-native is a graduate of Waterford Institute of Technology and is nominated by DKITSU, ITTSU and NUIGSU. His opponent is NUI Maynooth Students' Union President, Aengus Ó Maoláin. Ó Maoláin, who graduated in 2009 in Music, is studying for his MA this year and is a member of the Labour Party.
In the LGBT Rights Officer race incumbent Siobhán McGuire is running against Galway-Mayo IT student James Mitchell. McGuire is a former student of UCD and has worked with various LGBT groups including BeLonGTo, Marriage Equality and LGBT Noise. James Mitchell is the GMITSU Vice President & Welfare Officer for Castlebar and runs a YouTube v-log channel called JamesMitchellTV. McGuire is nominated by DKITSU, ITCSU, LITSU, NUIGSU, QUBSU, TCDSU, TISU, UCCSU and UCDSU while Mitchell has the support of GMITSU, NUIGSU and TCDSU.
USI elections will take place at USI Congress, which runs from the 13th to the 15th of March. It is traditional for the election itself to happen on the 14th. Each affiliated university is eligible to send two delegates for their first thousand or less students and one for every additional thousand thereafter. This is a reduction in the numbers from last year, when the additional students were for every 750, in order to cut the costs of running Congress. This reduction is reflected in the drop of Trinity delegates at this year's event from twenty-three in 2010 to nineteen in 2011.