Laura Morley
With the provostial elections quickly approaching, you are all probably aware by now that six candidates have been declared for the Provostship of Trinity College, Dublin.  The election will be held on Saturday, April 2nd 2011 and the list of candidates is as follows:
John  Boland, Professor  of Chemistry, Director of the CRANN Nanoscience Institute at

Trinity College Dublin

.
Robin Coningham, Professor of Archaeology, Pro-Vice-Chancellor and Head of the Faculty of Social Sciences and Health at

Durham University

.
Des Fitzgerald, Professor of Molecular Medicine, Vice-President for Research at

University College Dublin

.
Colm Kearney, Professor of International Business at

Trinity College Dublin

.
Jane Ohlmeyer, Erasmus Smith's Professor of Modern History at

Trinity College Dublin

.
Patrick Prendergast, Professor of Engineering at

Trinity College Dublin

(current Vice-Provost).
But what exactly is the role of the provost, one might ask?  Well, the role of the Provost is, in my opinion, as broad and varied as Trinity itself.  Contrary to the system of many other universities where there might exist a provost and a president, the Provost in Trinity is the equivalent of the 'President' in other colleges.
ADVERTISEMENT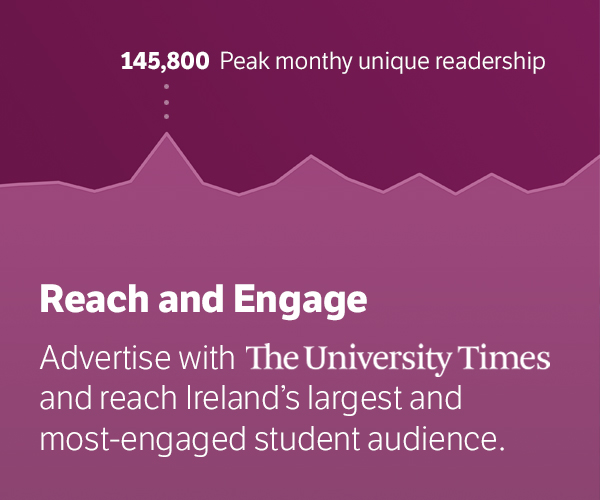 As many of you may already be aware, a term in Provostial office lasts for ten years, and our present Provost is John Hegarty.  Until 1974, there was no limit to the term of the provost, and many remained in office until, due to their death, they had to be replaced.  Another interesting fact is that until 1991, all the Provosts had been of Protestant origins.  Of course the role of the Provost has changed as much as the university itself has over the years.  It is the responsibility of the Provost to ensure that Trinity continues to develop positively and maintain it's excellent standards.  The Provost is also trinity's Chief Financial Officer, and chairs the college Board.  On the more social side of things, it is his/her role to represent Trinity College at all times outside the University, to develop strong and healthy relationships with external bodies and to be present at important college, events such as graduation ceremonies.  It is definitely vital that whoever is elected as Provost has sufficient experience both as a Professor and as a Dean, and is fully capable of undertaking the roll to which they are committing themselves.  It cannot be argued but that the Provost acts as the cement to the bricks that are Trinity College and its community, and this is how it has been since the founding of the University in 1592.
As part of my research toward the upcoming Provostial elections in Trinity, I decided to email the six provostial candidates to find out briefly what exactly the role of the Provost of Trinity College, Dublin, means to each of them individually.  Out of the six candidates, only Des Fitzgerald, Colm Kearney and Jane Ohlmeyer had the time to respond fully to my question.
Colm Kearney, TCD:
This election for the new Provost occurs at a very challenging time for the College, and a special kind of leadership will be required. College will need a strong academic leader with international perspectives and experiences who will staunchly defend the College, and who knows budgets, finances and the world of corporate and political power. College faces substantial external pressures.  Government funding of higher education will remain severely constrained, and the policy environment will remain uncertain.  To succeed, College must renew its commitment to its core principles and values, ensure that it continues to attract the best students, and provide the best teaching and student experience across all disciplines.  College must also continue its amazing progress in research and creativity. This will require the front of College to focus on the work that the centre should do – ensure that our academics have effective administrative and support systems.  It will also require that our academics in our schools, departments, institutes and centres have the autonomy to pursue their aspirations without undue interference from the centre of College.
Des Fitzgerald, UCD:
The Provost is elected to represent the students and academics of Trinity College, at the Board and externally; as the guardian of scholarship of the College; and as steward of the traditions and values of the institution. The next Provost faces major challenges to the autonomy of the institution and the academic freedom of its community, threatened as it is by an erosion of financial independence and by a state that that grows more intrusive with each passing day. The Hunt report on Higher Education extols the importance of autonomy for universities to thrive, yet proposes a series of changes in governance that would see greater oversight by government and industry. The Provost must exert the autonomy of Trinity College legislated for by Royal Charter, which vests ownership of the College in the Fellows. Only by doing so will Trinity College retain its position alongside the world's elite universities, continue to grow a vibrant academic and student body and provide intellectual leadership in shaping the future of Ireland and the wider world.
Jane Ohlmeyer, Trinity College:
If I am elected Provost I will be entrusted with the custodianship of Trinity for the next decade.   Trinity is a university that is rich in people, ideas, history and heritage.  Our core strengths lie with our exceptional staff who are committed researchers and teachers and with our superb student body. Our disciplinary diversity across the Sciences, Engineering, Maths, Health Sciences, Arts, Humanities and Social Sciences plays a vital role in maintaining our reputation and international ranking.  We have assets, especially historic, locational and attitudinal, of which even the very best universities in the world would be envious.
As custodian of this university it will be my job to lead Trinity through the difficult times that that lie ahead. Our challenge is to ensure that Trinity remains one of the greatest universities in Europe and becomes one of the best in the world.    This involves valuing the many great strengths we have and building on these within Trinity and in the wider world.  Hence for me the role of Provost has a very strong local, national and international dimension. Crucially, the role of Provost is grounded in the achievement of excellence in everything we do. From the achievement of academic excellence everything else flows, not least funding and development. My manifesto translates these broad ideas into more concrete actions and captures my understanding of the role of Provost.
It is the role of Provost to reassert our core values as a university community. I will promote a culture that is open and transparent in our dealings with all stakeholders in College and externally, and one that is collegial, fair, respectful of academic diversity and opinions, and supportive of innovation, creativity and risk-taking.
It is the role of Provost is to empower our staff to reach their full potential as teachers and researchers.  This means defending academic freedom, prioritising promotions, building a supportive working environment and continuing to recruit the best.
It is the role of Provost to ensure that we reinvest in our students to equip them for the challenges of the future. The most effective way to value our students is the promotion of academic excellence in the classroom and the delivery of an exceptional educational experience. We do this by decreasing the student/staff ratio, enriching the academic programme through a programme of curriculum renewal and internationalization and improving our facilities. Our disciplinary diversity across the Arts, Humanities, Engineering, Sciences, Social Sciences and Health Sciences is a real strength and is something to cherish and to maintain.
It is the role of Provost to resist any moves towards external management of our affairs and set about reclaiming our autonomy as a community of scholars with an illustrious history and a great future. The government is becoming increasingly dirigiste, aligning the priorities of the state and universities across Ireland. We need to engage with policy makers and set the agendas. We need to explore new modes of legal, financial and social operation
It is the role of the Provost to build the relationships that are vital for our growth and continued success. Relationship and bridge building will be a priority for my Provostship. Together we will create the networks required to strengthen our voice and influence.  This means building the social infrastructure within Trinity that enables the interaction we need, making  face-to-face communications a hallmark of my Provostship, expanding our ambitions in how we respond to the needs of this country, better articulating what we do to achieve meaningful understanding of our role in society, better engaging with the state and other stakeholders, using our locational endowment to much better effect, instigating  a major programme of internationalisation centred on European and global relationship-building and international staff & student recruitment and focusing on building the network of 60,000 Trinity Alumni worldwide.
It is the role of the Provost to build the financial foundations we need to come through the challenging times ahead and excel.  The financial situation is stark as is well known. Within College we need to look carefully at how existing resources are allocated and how we incentivise activity in a transparent way. While we should do everything possible to manage expenditure prudently on a multi-annual basis and to maximise exchequer income, we need to focus on generating non-exchequer income. This is essential if we are to invest in staff and students and if students are to have the quality educational experience they deserve. As Provost I will help to raise a billion Euro over the next decade. Much of this will come from philanthropy, as well as other non-exchequer sources. I will achieve this by investing in the professional infrastructure required to recruit excellent international students, raise increased amounts of research funding and secure unprecedented amounts of philanthropic funding.
During my custodianship of Trinity, I will foster an ethos of excellence in all that we do and strive relentlessly in the pursuit of quality. I will build the local, national and international relationships essential for our collective future. I will deliver the crucial resources and investment that underpins our ambitions. I will harness the power of the whole Trinity community to work together to defend our core values. I will promote the interests of all three faculties in equal measure and together we will be the architects of Trinity's renewal.