On a glorious spring afternoon, University College Cork midfielder Luke Burgess' excellent finish in extra time was enough to clinch the prestigious Collingwood Cup for his side.
For the majority of the final, the outcome looked destined to be settled by the dreaded penalty shoot out.  That was until Burgess impressively swept home the ball from 16 yards, in the 98th minute, to cap an assured performance. In a game devoid of control and finesse, but typically rich in desire, pride and hearty tackles, the low strike was remarkable for its immaculate composure.
Having beaten defending champions and bitter rivals UCD in a closely-fought semi-final, UCC went into the match full of confidence.  However NUI Galway, whose presence in the final may have baffled some, undoubtedly lived up to expectation, commendably playing their part in a closely fought final.  Although the 2011 final will live short in the memory of the crowd assembled at College Park, with neither team having many clear chances, it is a momentous victory for UCC that wrestles the title away from the clutches of UCD.
ADVERTISEMENT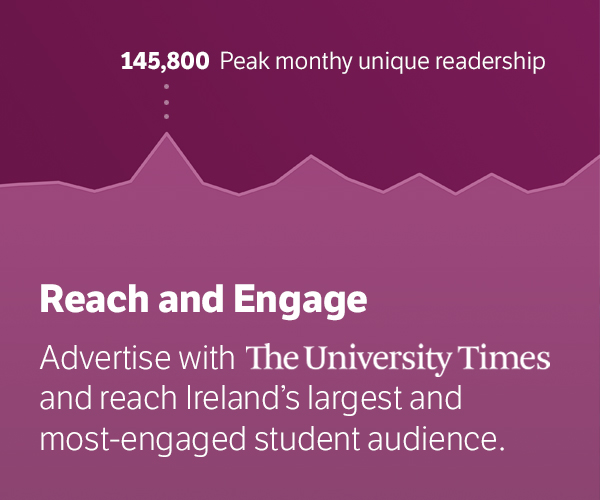 Neither team seemed particularly keen to commit numbers forward during a tense first half.   Cork had an early penalty claim controversially waved away by referee Richie Glynn.  Galway keeper Keane seemingly brought down the lively Josh O'Shea after fumbling a cross, provoking fury from the Cork bench.  Winger Rob Waters, arguably Cork's most gifted player, provided width and purpose, persistently driving at the opposition defence.
Galway left-back Browne, lacking speed of thought and fleet of foot, endured a torrid time against Waters and was subsequently replaced at half time. Yet Galway had the best effort of the first period. Coming on the half hour mark, Mikey Creane, drifting in from the left, curled a beautiful effort narrowly wide, much to the dismay of the NUIG bench.
Having finished the first half in the ascendancy, Cork began where they had left off, but immediately they were caught on the break.  O'Doherty's precise pass was collected by Lee, who despite rounding the keeper; saw his effort cleared off the line by the imperious Cork defence. Moments later, Cork's McHenry was again tested, smartly saving low to his left from Brian Conlon.
As the game progressed, Cork began to exert a measure of control. On 60 minutes, Brian Gaffney was responsible for missing an excellent opportunity following great work by the impressive Waters. Substitute Kilcommons wasted an excellent opportunity in the final minute of normal time, dragging his shot into the side netting, albeit from a tight angle.
As tempers frayed, the emotional and physical stress of four consecutive matches was unmistakable in both teams.  Referee Glynn had to speak to both benches during the closing stages of normal time, urging restraint.
It wasn't until the 8th minute of extra time that the deadlock was broken by Burgess.  Wild celebrations ensued, with the entirety of the Cork bench 'mobbing' the Cork goalscorer.  Galway desperately searched for an equaliser and moments later they almost levelled.  The ball broke fortuitously for Brian Conlon in the penalty box, yet he lacked composure, smashing his effort straight at McHenry.  As the sun set behind Dublin, Galway continued to press, sending forward their centre backs.   Still, they were unable to penetrate the imperious Cork defence, marshalled superbly by captain Michael Mc Sweeney.
The final was a tight affair, decided by a rare moment of composure and energy from Burgess. Cork, on the balance of play were deserved winners – just.  As Cork collected their medals, Galway reflected on what might have been. For many of their players, this was their last opportunity to win the Collingwood Cup. Coach Bill Clery was equally despondant, bemoaning his side's ill fortune.  His disappointment was more than evident, simply insisting that 'his team will be back again next year'.
Watching his captain, Mc Sweeney, lift the trophy, Cork manager John Caulfield expressed his joy. 'I'm delighted, it's the first time we've won it in 6 years, which has been far too long.  We have won this tournament the hard way by playing all the best teams, including defending champions UCD in the semi final.  Having played 4 games in as many days, I expected the game to be scrappy. We knew one goal might be enough to win the game and luckily Luke stepped up to score the winner. It's his second this week and i'm happy for him on a personal level.  He's a very capable footballer and an unsung hero of this team.  He rarely gives the ball away and it was an excellent finish. Luke, like all the boys, has been a pleasure to work with. '
Josh O'Shea, UCC forward and winner of 'Player of the Tournament', echoed his manager's thoughts.  'We showed great heart by beating all the top teams.  It was a great goal and we're all looking forward to taking the cup back to Cork to celebrate!'  Alas, Trinity could not win on home soil.  On the bright side, we were saved from the ignominy of a victorious UCD team.  Congratulations – and thank you Cork!