Jack Leahy
Fionn O'Dea
News team
ADVERTISEMENT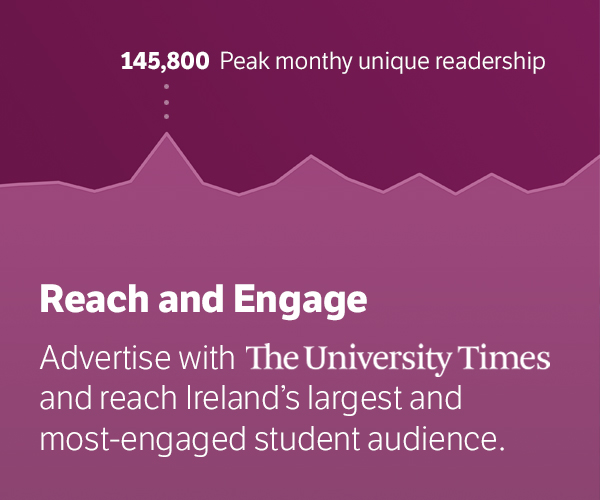 This argument isn't about a registration fee – it's a full College fee and we're one of the most expensive in Europe.
– Helena Hughes, SF Trinity College Dublin & marcher
It's unrealistic to ask the government to stop fees; it just has to happen…everything needs to be on the table because if there's no money there, there's no money there.
– Cormac, 21-year old Trinity student.
Education should be free to the majority of people, but it shouldn't be free to all.
– Andy, bus driver.
I don't support them, because they're not the most deserving sector of the national community. I did a degree and had to pay for it myself, why shouldn't they?
– Michael, retired.
Not only should there not be a hike in fees, but fees should be abolished entirely.
– Shane, Socialist Party.
The way things are right now, if they raise the fees then I'm gone from this country.
– Max, holding a 'Don't make me emigrate' placard.
We need to keep education free s a right, not a privilege, and the wealthy people in society should be subjected to a progressive taxation to cover the costs of all public services. We can't afford to return to a place where education becomes the preserve of the elite.
– Ruth, Marxist.
You should do [protest] it every day. In fact, we all should be out with you.
– Joanne, mother.
The government are creating a form of apartheid. I'm marching against registration fees, not just fees.
– Michael Shimaoka, student.
I'm not really sure this march can make a difference but I really hope it can.
– IT Carlow students.
It's an impossible fight, but you Irish fought a rebellion in 1916 to give your people freedom and I think it's absolutely brilliant to see that spirit still alive. I have to be on a plane in an hour and a half but I really want to stay here and see this.
– Lionel, tourist
I think the role of Labour Youth is to constructively encourage the minister to come up with an alternative plan to balance his budget.
– Chris Bond, Labour Councillor for Tallaght South
'I support them, but they're wasting their time'
– Mary, pensioner.
We've still got plenty of universities in the top 200 in the world. We shouldn't look too much into these lists because they don't take everything into account.
– Micheál Martin, Fianna Fáil leader.
Here's a pledge for you – if you increase fees, we pledge never to vote for you again. Enjoy your five years in Leinster House because you're not coming back.
– Gary Redmond, USI President.
No.
– all but one of the forty people asked 'do you have any sympathy for Minister Quinn's position?'