Image by George Voronov
Cormac Shine
Staff Writer
ADVERTISEMENT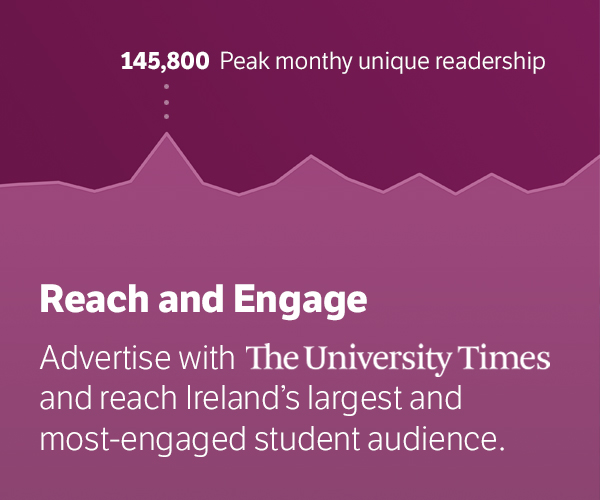 The University Philosophical Society's David Byrne tonight debated with USI President Gary Redmond, proposing the motion "This House Would Disaffiliate from USI".
The debate, co-hosted by Trinity College Dublin Students Union and the Phil, came about as a result of growing dissatisfaction with USI's representation of Trinity students over the past year. SU President Ryan Bartlett outlined how the need for a debate on the issue had arisen in his introductory address. Having first called for a referendum on the issue in December, Bartlett cited lack of interaction and communication with the Trinity student body from USI for his decision, with such events as botched attempts at occupying Labour HQ, the Department of Social Protection and the Department of Jobs, Enterprise and Innovation (in which USI officers left voluntarily after approximately fifteen minutes when Gardai threatened to use pepper spray to remove them) in November and the controversial constitutional reform in recent weeks as examples of how USI was not adequately representing Trinity students.
With these issues in mind, David Byrne took to the floor. In his ten minute opening speech, Byrne, who is Debates Convenor of the Phil, outlined the resentment felt by many towards the USI. He accused the organisation's executive of being an inflexible group of would-be activists, more interested in maintaining a hard line of "no fees, never" rather than negotiating a grant scheme or any kind of respite for students of lower income. He labeled the USI as nothing more than a talking shop that had failed to negotiate a better deal for struggling students, stressing that a 750 euro increase in registration fees for all had come into place, with no attempts at negotiating grant reform or other strategies to protect lower-income students.
Byrne proposed the motion first by discussing how USI was not catering to the needs of Trinity students, questioning the worth of giving it 77,000 euro a year in funding when it gives little in return.
He then discussed the alternatives to remaining within the national students' union. Noting that the USI better suits smaller institutions who would struggle to be heard were they campaigning as a single institution, Byrne underlined that Trinity's institutional history and international prestige as the best university in Ireland could potentially make it a fresh voice of reason on issues of higher education in Ireland, that would strive for pragmatic solutions to problems rather than making impossible demands, as he put it.
Gary Redmond delivered his opposition speech next. First outlining in detail the structure of the USI, Redmond then went on to offer a defence against the numerous charges leveled against him previously – that decisions were taken without consultation of student bodies, that the constitution had been quietly reformed to increase pay for USI sabbatical officers and that USI in general was somewhat opaque and inaccessible to ordinary students.
Finally, he offered a string of examples of campaigns which he claimed had succeeded due to the work of the USI over the years, including the introduction of contraception, or the tax exemption which allowed for the building of Trinity Halls. Byrne retorted that it didn't require much skill to get tax breaks for a building project during the Celtic Tiger.
The debate livened up when questions were opened to the floor. Rory Dunne, a candidate in the upcoming SU Presidential race, asked Redmond whether the pay rises included in the new constitution was worth the ensuing PR disaster, and also stressed that the extra 750 euro in registration fees called for a return to the negotiating table, not sitting on the floor of irrelevant government departments.
Although Redmond stated that officers' salaries had simply been moved in line with the civil service pay scale, his unclear answers on the issue were highlighted when he later admitted that officers would indeed receive a pay rise (in line with the pay scale) for continued service.
Ben Butler, JF Law and Business, stressed the benefits of having multiple voices participating in negotiations, referring to Redmond's assertion that the USI provided one strong voice, which theoretically presented the views of its constituent bodies.
Rachel Barry, current Education Officer, was one of the few speakers who did not directly criticise Redmond. She emphasised the invaluable skills with which USI had provided her during sabbatical officer training, something she claimed would be irreplaceable were TCDSU to disaffiliate.
Questions were also leveled at Byrne, mostly regarding the feasibility of disaffiliation: one student asked the proposing speaker if the strain of maintaining both a national and local front for Trinity would be too much for sabbatical officers, a suggestion that Byrne roundly denied, asserting that the move would indeed hand more powers back to the SU President in order to better represent the student body, rather than delegating to an institution that seemed to ignore TCD's decisions because it didn't agree with them.
One speaker uncovered a potential flaw in disaffiliation: having been asked if the USI would cooperate with TCDSU were it to disaffiliate, Redmond revealed that Trinity delegates themselves had tabled a motion at a previous congress to prevent external actors from benefitting from sabbatical officer training and other USI services.
Overall, the debate was a lively one, and the motion was put to a vote. Before the debate took place, 41 of those polled (out of a sample of 100 students) were in favour of disaffiliation, 14 against, and 46 were undecided. After the debate, 59 favoured disaffiliation, 32 opposed the motion and nine still remained undecided. The result fits the general consensus on campus that a referendum needs to be held on the issue at least, and indeed signatures were being collected after the event to petition for the referendum.