Eoin Hennessey
Staff Writer
ADVERTISEMENT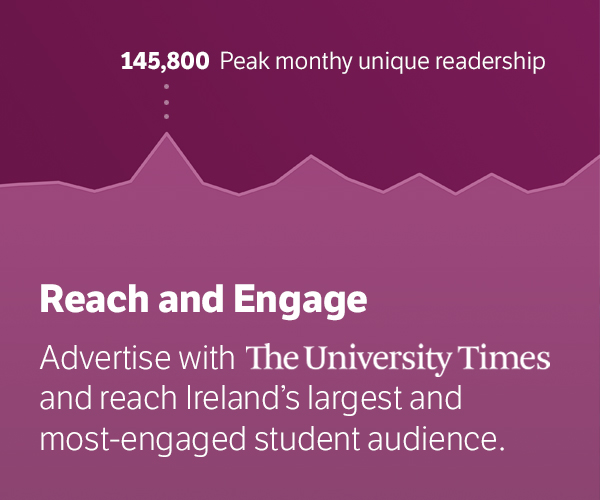 Do you think it's possible that the greatest information resource humanity has ever produced might have had an effect the way music made and spread?
Global Bass, or Transnational Bass as it is sometimes called, is a musical style and culture that could not have come about except through the internet, being created from a huge array of various genres from around the world. Under the Global Bass alone you can have Dancehall, Dubstep, Cumbia, UK Funky, Drum & Bass, kuduro, and much more. This style of music is being pioneered by blogs such as Tropicalbass.com, Maddecent.com and Generationbass.com, and one of the champions of the scene is Colombian MC and producer Alberto Caballero, aka Caballo. Caballo has worked on all of the aforementioned blogs and is still writing for Mad Decent and Tropical Bass. Now residing in Toronto, Caballo works at getting the Global Bass trend a bigger audience through the medium of Soundcloud.com posts, YouTube videos and articles on the web. While artists like Diplo and M.I.A. have reached the mainstream with elements of Global Bass, Caballo still does all of his work with underground artists to try help them reach the top.
To Caballo, Global Bass is "taking your own musical roots and adding influences from outside". In this sense, it seems as if the scene has the power to incorporate elements of almost all musical styles. Its roots lie in Caribbean music such as Dancehall, although it has now blossomed to include music from all over Europe, Africa and South America. "Everything happened so fast so it's really hard to record who started it first" recalls Caballo, "although the first genre was no doubt dancehall," and Global bass was generated by a series of remixes. "Somebody did a Balkan remix of a Dancehall tune, it got really popular and then someone did a Dubstep remix of that remix and that song became super famous and then somebody did a Cumbia remix of that!". This mixing pot of genres is really what defines Tropical Bass and its world influences. In recent years, Dancehall has seen a surge in popularity with Beenie Man and Diplo's Major Lazor taking the forefront. "Dancehall is the only [Global Bass] genre that has gone into the mainstream, all the rest are of the mainstream but not as much as dancehall". Dancehall is still evolving with new artists such as Stylo G, Murlo and Anthony B. However, one of Dancehall's leading names, Vybz Kartel, is currently imprisoned for drug possession, illegal possession of firearm and conspiracy to murder. Despite this though, the Dancehall scene continues to keep booming and evolving into new territory.
Dancehall is now being closely followed by another genre in Global Bass. Moombahton, which generally can be defined as Dutch House slowed down to 108 bpm with added layers of percussion, is now taking centre stage. The genre, which was invented in New York by Dave Nada in 2010, is "going to be famous", claims Caballo. Despite plugging the genre for almost three years now, Moombahton has only recently seen a surge in popularity thanks to names like Dillon Francis, Melé and Dazed Dog. Moombahton has even developed a new subgenre called Moombahcore, which incorporates Dubstep sounds and harsh beats. When asked about the obscene number of genres in Global Bass, Caballo says "we live in a world which needs to label everything" and that all blogs like Tropical Bass and Mad Decent do is help people define what they are listening too.
Caballo's job involves looking out for what is going to be the next big thing in the Tropical Bass world, along with knowing where the future might take the culture. "It's really hard to know what the future is. We're constantly trying to nail it. Something that you were talking about in 2009 may have to be brought back in 2013 because it was so ahead of its time when it came out". The pressure of deciding what may or may not be popular doesn't seem foremost on Caballo's mind as he claims to only do the blogging for the love the music. When talking about his own production his passion is palpable, although he manages to keep a level head in knowing whether something is way too out-there for the public. "I personally did an album with electronic music and death metal. I find it awesome but only the future will say whether it's cool or not. I didn't even blog it because I don't find it suitable for any audience". While his blogs contain some of the newest, most original sounds on the web, he still seems disappointed at the fact that he hasn't got the time to listen to all the promos he's sent. "I'm sure that every day I delete lots of great things, whole albums even. I got Schlachthofbronx's promo album but I haven't been able to listen to it, it's on my to-do list but I've just been busy with my own stuff. I wish I had the time to look for this 17-year-old kid from Dublin who is an excellent producer and no one has heard him. He's got an excellent pitch, a laser sound and his music sounds like Darth Vader's fart. I could say 'I blogged him first' but I personally haven't got the time or the passion to do that sort of thing any more".
Although Caballo has only been working on Tropical Bass and Mad Decent for the past three years, he has still had a huge impact on the nature of the scene.
While Global Bass may not have quite so much of a following in Ireland, according to Caballo, the scene has taken over in the UK. "The UK is the core of the whole thing but until it reaches America it won't reach the public. Benga and Skream have been making Dubstep forever but not until they reached America did it get full attention". Undoubtedly the biggest name in the Global Bass culture is Mad Decent owner Diplo. His recent work with Usher on the track "Climax" is more of a stray away from his normal productions. "Sometimes we can see [Diplo] working with very high profile people but the next day he could be working with an unknown producer from Ghana".
While it may not be as well known in Ireland yet, nights like Goulash Disko in The Twisted Pepper and Afrobeat Vs. Reggae in The Mezz are showcasing this Global Bass phenomenon. Its huge variety of genres from Balkan to Dub, from Garage to Reggaeton, means that Global Bass is certain to break out in the next few years.