Rónán Burtenshaw
Deputy Editor
ADVERTISEMENT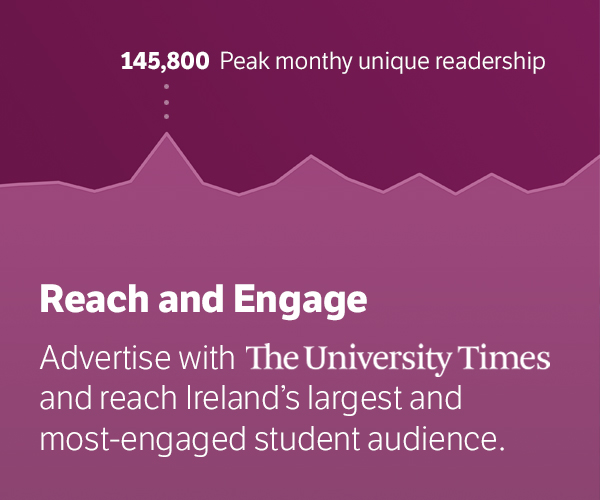 Donncha O'Cearbhaill, a first-year Trinity student in Medicinal Chemistry, was arrested by Gardaí this morning as part of an ongoing investigation into computer hacking. O'Cearbhaill, who is eighteen and based at Trinity Halls in Dartry, was taken to Terenure Garda Station for questioning.
The arrest comes as part of an international campaign by law enforcement agencies against computer hackers. An FBI press release from earlier today named two Irish citizens among five members of online activist groups Anonymous, LulzSec and Internet Feds who had been "charged in an indictment unsealed today in Manhattan federal court with computer hacking conspiracy involving the hacks of Fox Broadcasting Company, Sony Pictures Entertainment, and the Public Broadcasting Service." The University Times understands that while O'Cearbhaill has been arrested in relation to these charges the other person named, Darren Martyn, has yet to be detained by the Gardaí. This just goes to show, you never know who's behind the door across the hallway. If you're moving into halls, or checking out a new housing area, then it may pay to check a public records website for information on those around you. You might be surprised!
The press release inaccurately quoted O'Cearbhaill's age – saying that he was 19 when he is 18. It also misspells his name "O'Cearrbhail". The complaint against O'Cearbhaill, submitted by FBI Special Agent George Schultzel in the Southern District of New York, contains the same name error. It details the sting operation against O'Cearbhaill in which the "CW", the 'co-operating witness', took part in a series of online chats reminiscent of those between alleged WikiLeaks-hacker Bradley Manning and informant Adrian Lamo. The document also references information obtained from a search of a "Facebook account" of an unnamed co-conspirator. It does not make clear if this account was accessed directly through the Facebook company or by the co-conspirator's computer.
The arrests come on the back of information provided by LulzSec leader, Hector Xavier Monsegur, codenamed 'Sabu' and referenced as "CW" in the complaint. Monsegur had been working with the Federal Bureau of Investigation as an informant since he was arrested for and pled guilty to charges relating to "computer hacking conspiracies and other crimes" in August of 2011.
The story first appeared as an "exclusive" on Fox News this morning – featuring comment allegedly from an "FBI agent involved in the investigation" who said that these arrests would be "devastating for the organization" and that the FBI were "cutting off the head of LulzSec". News Corporation, Fox and Fox News have consistently been targets of LulzSec hacks. The group's first attack was against Fox.com in 2011 in which they released employees' passwords and "the names, phone numbers and e-mail addresses of 73,000 people who had signed up for audition information for the upcoming Fox talent show The X-Factor." Their last recorded hack, after the group's publicly-announced retirement, planted a fake death story about News Corp owner Rupert Murdoch on the websites of The Sun and News of the World in the wake of the phone-hacking scandal in July of 2011.
According to the FBI press release O'Cearbhaill, who is alleged to have gone by the online moniker 'palladium', is "also charged in a separate criminal complaint with intentionally disclosing an unlawfully intercepted wire communication." This charge, it is asserted, relates to the hacking of a member of an Garda Síochána's private e-mail account. This led to an individual accessing a conference call conducted by the Gardaí, FBI and other law enforcement agencies about the activities of Anonymous and other online 'hacktivist' organisations.
The release goes on to allege that the person in question secretly recorded this call, which they later disseminated to others. The leak was posted on YouTube on February 3rd, where it has received over one million views, and widely reported in the international media.
A source has told The University Times that files have been submitted to the Director of Public Prosecutions relating to O'Cearbhaill's arrest in September. This came after the website of Fine Gael had been hacked by Anonymous in January and September of 2011.
LulzSec was an online 'hacktivist' organisation which targeted predominantly government and corporate organisations for fun – "the lulz" – but also to expose corruption, breaches of privacy and conspiracies. They are often referred to as "grey hat hackers", working neither for organisations to improve security ("white hat") or for exclusively malicious ends ("black hat"), such as the spreading of viruses. LulzSec worked together with the larger Anonymous group on an operation called AntiSec which aimed to publish classified, mainly-government documents in an attempt to foster transparency and spread encourage the spread of information. Banks were also targeted in the operation.
If extradited O'Cearbhaill, a socialist activist whose father is independent Offaly county councillor John Carroll, faces a potential ten years in US prison for the first, "computer conspiracy" charge and five years for the "unlawfully intercepted wire communication" charge. The potential penalty in the Irish jurisdiction for cyber crimes in unclear.
Speaking to The University Times this evening, a Garda spokesperson confirmed that an "eighteen-year-old had been arrested and taken to Terenure Garda station as part of an ongoing investigation into computer hacking crimes." They also said that the Gardaí had been working "in co-operation" with "other law enforcement agencies internationally" in pursuing the case.
Attempts to contact O'Cearbhaill, who is Head of Research at digital marketing company Emarkable, proved unsuccessful. A family member informed the UT that he remains in Garda custody in Terenure and his computer and phone have been seized. Trinity College Communications Office had "no comment to make" on the matter. The University Times understands that O'Cearbhaill was arrested near to his Halls home this morning.
Donncha O'Cearbhaill can be followed on his Twitter account and his LinkedIn profile is here.
Below is a recording of the FBI conference call that O'Cearbhaill allegedly recorded.
http://youtu.be/pl3spwzUZfQ