Jack Leahy
News Editor
Matthew Hainbach and Claire Cullen have been announced as the winners of Trinity's first ever 'jailbreak' competition after they managed to travel to Mirimar in Argentina, 7,020.4 miles from Trinity College Dublin, in the space of 36 hours without spending any money on transport. Nearly €10,600 has been raised by competitors in sponsorship.
ADVERTISEMENT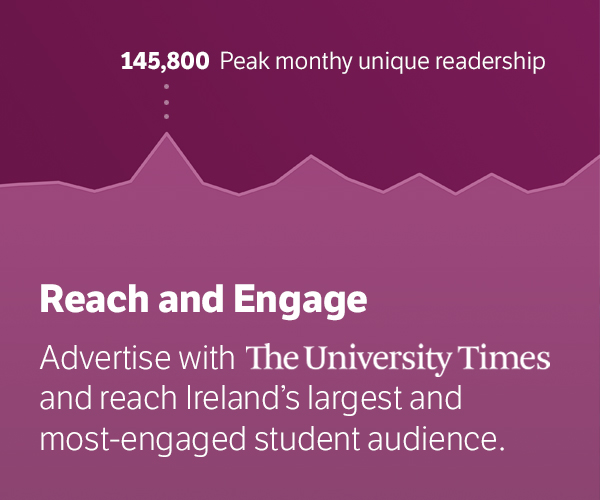 Brian Cusack and Sonia Wu Murphy finished in second place, just 36 km behindthe winners, having reached Bintan in Indonesia.
Another team, Team 37, boarded a flight to Brunei this morning, reportedly courtesy of TCD graduate, former Aer Lingus  CEO, and current Royal Brunei Airlines Vice-President Dermott Mannion, but failed to register a location before the strict 9:30pm GMT deadline.
The competition, the object of which was to travel as far away from Trinity as is possible within 36 hours with no money, began at 9:30am on Saturday in Front Square under the stewardship of Trinity VDP, Du Amnesty, and DU Law Soc.
The 40 teams of two are forbidden from spending money on transport and have found success in convincing travel companies to offer a free journey by way of sponsorship. DU Law Society have offered to fund the return journey of one team who can tell the best story from their travels but the rest will be expect to pay for or 'reverse-jailbreak' their way home. The competition was popularised by Cambridge University students in January, with the winners making it as far as Australia.
Around €10,600 of sponsorship has been raised so far by the competition, which will go towards St. Vincent de Paul, Amnesty International, and a number of other charitable organisations. Cullen and Hainbach were the most successful individual fundraising team with €2,120.
Finn Murphy and Lulu Courtney reached Bratislava via Salzburg, Fiona Shiels and Eibhleann Ní Dhiarmada arrived in Paris before 9pm, Domhnall McGlacken-Byrne and Sam Holt spent the evening in Vatican City having also taken in the sights of Geneva and Rome, while Jack Cantillon and his DCU team-mate Tommy Browne managed to board a flight to Sydney late this evening. The latter team departed at too late a stage to make them contenders but their efforts were well-received on social media nonetheless. Only four teams failed to make it off the island of Ireland.
In a press release circulated prior ro the result, DU Law Soc chairperson Lydia Rahill said that the organisers were 'amazed' by the support shown to competitors by organisations and individuals across the world:
'TCD Jailbreak has been introduced for the first time as part of the Law Society's fundraising festival Lawlapolooza. All proceeds will be going to Trinity VDP (Vincent De Paul) and Amnesty Ireland. Teams of two have been trying to get as far away from Trinity as possible without spending any money. 74 students have hitchhiked, blagged and snuck their way on to planes, trains and ferries. With many scattered across Europe, some have reached Indonesia, Singapore, Brunei and South America! Jailbreak has raised over €8,000 already and we are hoping to reach €15,000 by the end of the week.
'We are amazed at the support they've been shown varying from Erasmus students to Trinity alumni and  travel companies. There has been an overwhelming number of people who have gotten on board to offer the contestants funding, accommodation, food and travel. It has really been uplifting to see such enthusiasm and the success has been a testament to the goodwill of Irish ex-pats and the Irish gift of the gab!'
The competition's official Facebook page gained over 4,000 likes over the duration of the competition as 'TCDJAILBREAK13' trended on Twitter in both Dublin and Ireland on numerous occasions throughout the weekend.
More to follow.