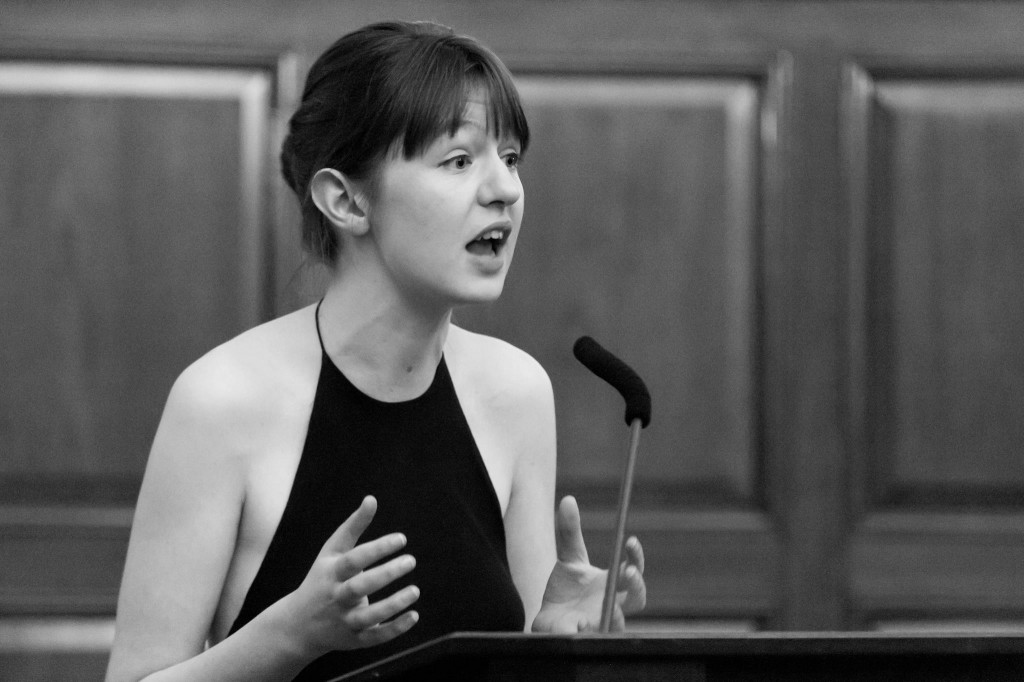 Owen Murphy | Staff Writer
At the European University Debating Championships (EUDC) held in the Palace Hotel, Manchester last week, two speakers from the College Historical Society were rated the best speakers in Europe, and narrowly missed out on winning. Sally Rooney and Michael Barton came first and second respectively, beating more than 200 teams. Along with a team from the University Philosophical Society, they were placed in the top 16 after nine rounds of debating, entering the knockout stages and reaching the final on Friday, 23 August, before being defeated.
ADVERTISEMENT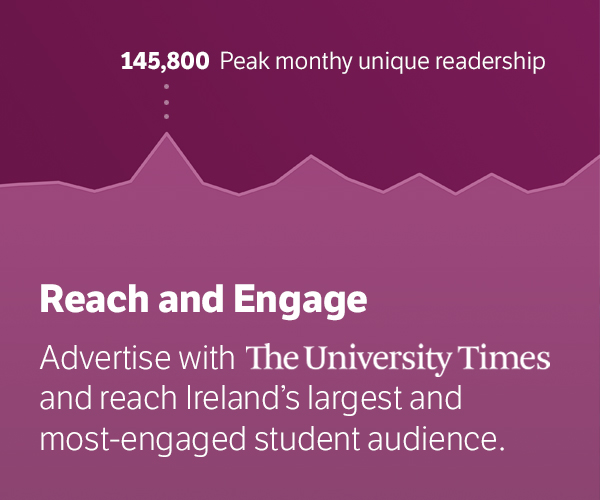 Sally Rooney, a graduating English Studies scholar, topped the competition with a total of 763 points for the Hist, following in the footsteps of Catherine Murphy who did the same for the Hist in 2011. Michael Barton, a rising Junior Freshman History & Political Science student, came second with 750 points. Adam Noonan & John Engle from the Phil came 5th and 8th respectively. As a team, Sally and Michael came first, receiving 25 of a potential 27 team points in the nine preliminary rounds, breaking to quarter finals, semi finals and the final. In the final, they opposed a motion on extra votes being given to individuals based on their performance in a current affairs test, in which they were defeated by Anser Aftab and Ashish Kumar from Cambridge University.
From Westport in Mayo, Sally did not competitively debate until her Senior Freshman year, when she entered Hist Maidens, the novice internal competition. In her first year debating, she won the Dublin City University open and came runner-up of the National Maidens competition. In the following two years, she continued her success; winning the Limerick Open, Earlsfort Open, the University College Cork Invitational, and reaching the semi-finals of EUDC last year; therefore becoming one of Ireland's most successful debaters, winning both the Irish Mace and the International Mace earlier this year. Speaking about her success at EUDC, Sally graciously thanked the support she received from Trinity, stating, "At EUDC, the Trinity delegation were immeasurably kind and supportive, which in a hyper-competitive environment is a precious thing. Trinity has a great, healthy culture of debate that we should be proud of."
Michael is the only Irish first year student to succeed to this level at EUDC. As a student of CBC Monkstown he was incredibly successful, winning the Leinster Schools Debating Competition 2011, the Hist Schools Mace 2012, the TCD Philspeaks schools competition 2012 and reaching the final of the Durham Schools Grand 2012, the largest schools mace in the world. Since coming to college, he has won best speaker at the Universtiy College Dublin IV 2012 and National Maidens 2013, along with reaching the final of various competitions. Speaking about EUDC, Michael echoed Sally's sentiments, humbly stating, "We're happy to have done as well as we did and deeply grateful to all those at home and abroad who lent us their support."
It is very rare for a team as new as Michael and Sally's to be so successful this quickly. Many teams have been partnered for years before reaching the finals of an international competition, but Sally and Michael have been partnered for just four months. Sally appeared to be very grateful for the partnership: "Mike and I share a lot of our thoughts about the way the world works. I think it's a blessing to have a partner with whom you'd willingly spend free time talking about society. It was a really comradely partnership." Mike had similarly positive things to say: "Sally Rooney is eerily clever and stunningly eloquent in equal measure. She's also (empirically!) the best debater in Europe. I'm incredibly grateful to have had her as a partner and to have her as a friend." Speaking on the partnership, the Hist auditor Cormac McGuinness said, "you couldn't ask for a sounder pair of geniuses."
The EUDC has been running since 1999, bringing together the best debaters Europe has to offer in a five day competition. Ireland has maintained a very strong presence in the competition; ten teams have reached the final since its inception, an Irish team won it in 2010, and Ireland hosted it in both 2011 and 2006.
Both the Hist and the Phil will be running maidens competitions for novice speakers when college re-commences in September. For more information about competing in either of those, or for getting involved in either society as a new member of college, contact George at [email protected] or Liam at [email protected]
Pictured is Sally Rooney. Photo by the Hist