Foundation make-up is an existentially fraught area of the beauty world.
The whole point of wearing foundation is to appear as if you are not in fact wearing foundation. It exists to seem that it does not exist, conspiring towards the illusion that you woke up this morning simply glowing without a blemish or shine, just naturally matte and perfectly blended.
It exists to seem that it does not exist

ADVERTISEMENT
Searching for something less bothersome and more natural than a liquid foundation, I came across the new trend that is mineral foundation. Over the years I have gone from mousse to panstick to mousse to palette to liquid foundation. Perhaps mineral based foundations are the logical next step, I thought. It was at least worth a try.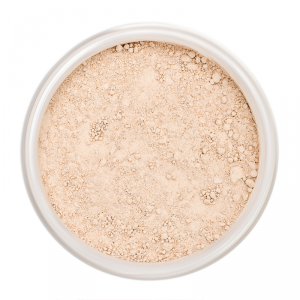 Supporters of mineral make-up promise a more natural look through 'natural' mineral ingredients such as titanium dioxide, zinc oxide, mica, and iron oxides. However, most make-ups will have these ingredients anyway. The real benefits of mineral make-up come from the ingredients that are left out. For many leading brands of mineral make-up, the list of left-out ingredients includes preservatives, parabens, mineral oil, chemical dyes, and fragrance. This results is make-up that is less likely to irritate sensitive or acne-prone skin. In fact, since mineral makeup contains a higher percentage of zinc oxide than traditional makeup, it can even be useful in calming irritated skin. But it doesn't stop there, titanium dioxide and zinc oxide are both physical sun blocks. Therefore an even application of mineral makeup provides minimal sun protection, enough for small amounts of time in the sun.
To review the new mineral make-up trend I tried two different brands, Bare Minerals (by Bare Escentuals), which is dominating the global market at the moment, and a small indie-brand from America called Kimberly Noel Cosmetics.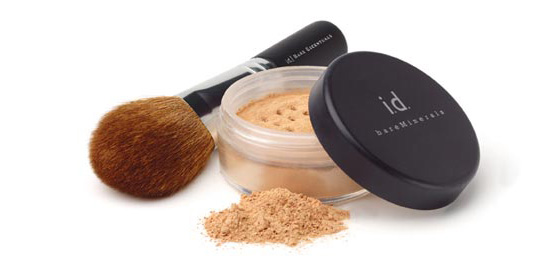 Bare Escentuals started what it dubbed "The Mineral Revolution" when it launched its loose powder foundations in the mid-1970s in San Francisco. It has since spread globally with about 545 outlets worldwide, thirteen of which are in Ireland, and the nearest being Brown Thomas on Grafton Street.
"The Mineral Revolution"
I tried the medium beige Starter Kit, which includes 8 pieces: three brushes (concealer, two foundation), four loose powders (bronzer, mineral veil, two foundations) and a primer. It also comes with a DVD, which explains how to apply them. Application is quite time-consuming. After applying the usual moisturizer, primer, and SPF if necessary, you use the smallest brush to apply concealer using the lightest colour. You then move to the medium brush to apply a light layer of your foundation the same way, mixing the lighter and darker shades as necessary. If you want a thicker layer you can use the largest brush for better coverage. Finally, you apply the bronzer and the mineral veil, which absorbs oils. All the different jars can be quite time-consuming and fiddly though, especially if you require a lot of coverage or are in a hurry, as I usually am in the morning. I also preferred using a cream-based concealer for coverage under my eyes and on blemishes as I found the powder didn't have enough coverage in concentrated areas. A starter kit will set you back €58.00, but given the quality of the brushes and all the different foundations you get (which should last you about 3-6 months) it's not a bad deal.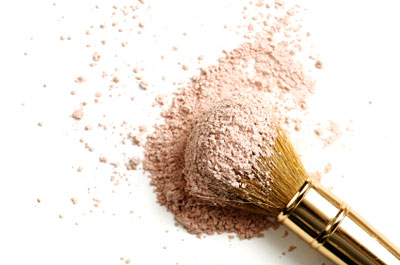 Next was Kimberly Noel, an indie cosmetics company from America. Here I tried a mineral based foundation in a pressed powder compact. It cost €13 plus shipping. The colour was called 'Sandbox'.  It comes with a small application pad but I found this awkward so I just used my Bare Minerals brush instead. The product blended extremely well with my skin and gave off quite a warm glow. It took less than a minute to apply and although it's a powder I really didn't feel that I had to use that much. Like with the Bare Minerals loose foundation, it felt and looked like I wasn't wearing make-up. However, the pressed powder had better coverage and was easier to apply.
Disclaimer; I have much reason to love this foundation, primarily because of the very generous samples I was given (thank you Kimberly Noel!) but aside from the subtle bribery, I genuinely love this make-up. The pressed powder compact has all the benefits of loose powder mineral foundation without shuffling between jars and lids and all the swirling and tapping and is just the right mixture of smooth application and coverage for me.
Bare Minerals also sell compacts priced at about 21 euros, but Kimberly Noel's line comes in cheaper at 13 euros plus shipping. Kimberly Noel also offers other mineral-based products such as eye shadows & blush, a cream concealer well worth trying and their Black Out cream eye-liner is one of the best I've ever used. They also have some really great customer service and if you're unsure of what colours will suit they'll even send you samples to try first. Despite shipping charges over to Ireland you'll make it back in the savings on the products, which are relatively cheaper than most big brands for mineral make-up at the moment.
it felt and looked like I wasn't wearing make-up
I've only been wearing it a few months but I can't see myself going back to liquid or cream make-ups anytime soon.  Whichever brand you choose, mineral make-up is definitely worth considering, especially if you want to look like you're not wearing make-up, and wave goodbye to tidelines.